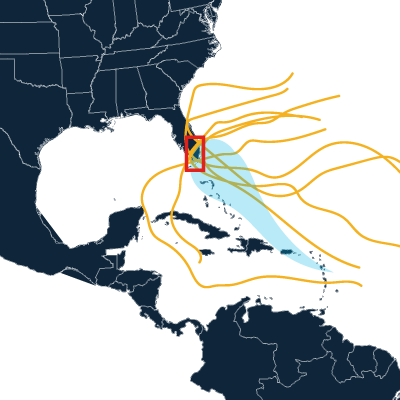 Make Quicker Business Decisions
Catalog Viewer lets you instantly access Verisk's stochastic catalogs and visualize thousands of storms to help identify events that share important characteristics with active storms so that you can understand the broad range of impacts possible as a storm develops and approaches land. Pull in millions of tropical cyclone track data points instantly from any web browser.
Your Global View
Get a complete view of tropical cyclone risk across the globe with Verisk's stochastic tropical cyclone catalogs now available in Catalog Viewer.

Available global stochastic catalogs currently in Catalog Viewer
Premium Data Sets
Get exclusive access to real-time data feeds and intensity footprints. Leverage these premium data sets and uncover a full suite of analytical capabilities.

Hourly Parametric Data Event- and State-Level Industry Losses*
Wind Speed Intensity Footprints

Storm Surge Depth Footprints
Global Real-Time Storm Tracks
*U.S. Hurricane Catalog only.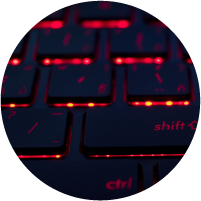 Access Anywhere, Anytime
Pull in millions of hurricane track data points instantly from any web browser. Hosted entirely on the Cloud, Catalog Viewer is a web-based data analytics platform with direct access to a dedicated GIS map server to facilitate real-time analytics.
Do More with Our API
Catalog Viewer now offers access to its API, which offers the ability to track and monitor events in real time and provides built-in API key support. These APIs fetch data from a dedicated map server that can deliver geospatial content more frequently and help you focus on a subset of events to assess a range of potential impacts.