Do you know what types of casualty accumulations are hidden in your portfolio?
Liability events have the potential to cross many lines of business and produce catastrophic losses, especially in today's interconnected global economies. Conditions that result in significant liability losses can be slow to develop and difficult to anticipate.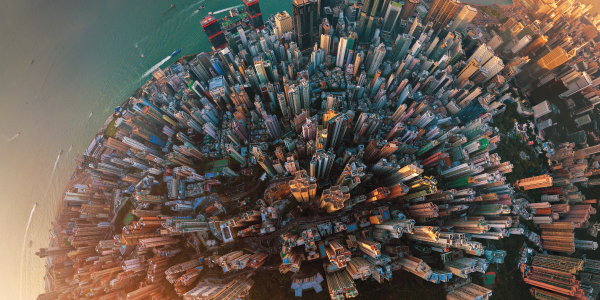 Arium casualty models—which include scenarios for historical events as well as emerging and emergent risks—utilize an extensive supply chain network to represent the domino effect of liability rippling out from one industry to affect many others. Our casualty models enable insurers to evaluate their portfolios and better monitor their risk accumulation across all types of business.
Prepare for events whose scope exceed historical experience

The Insurance Information Institute (III) estimates that liability losses from the use of asbestos total USD 85 billion to date, which is more than a recurrence of hurricanes Katrina, Rita, and Wilma combined. The final tally could surpass USD 200 billion by some estimates. And in the early 2000s, shareholders lost nearly USD 70 billion in value as a result of the collapse of Enron, once considered a stalwart "blue chip" company. The losses directly impacted E&O and D&O policies. By reason of their unprecedented nature in both scope and scale, these two examples illustrate that relying on historical loss data alone is insufficient for estimating how future liability events will unfold.
Evaluate many different sources of casualty risk.
Arium casualty models cover multiple lines of business and capture risk from a wide range of casualty scenarios, including:
Financial misconduct (including financial crises, fraud, Ponzi schemes, etc.)
Component or ingredient irregularities
And other types of operational risks
Test liability "what if" scenarios
Get a more comprehensive view of the casualty risk landscape that could affect your portfolio with Arium's historical casualty scenarios that have been developed based on data from Advisen, based on detailed, company-specific data for tens of thousands of commercial establishments. Model-driven analysis leads to better understanding of the sources and severity of potential losses and can enable proactive decisions on the choice of risk data requested on the insurance application, optimal risk ceding strategies, and areas for potential growth.
Evaluate impacts on related lines of business.
Arium's detailed economic network enables you to visualize the interconnection between related industries. These connections help make sense of how a significant liability event in one industry can spread to affect the larger global economy in previously unforeseen ways.
Demonstrate sound practices in casualty risk management
Rating agencies and regulators are showing growing interest in accumulations and are beginning to carefully scrutinize significant sources of liability risk, paying closer attention to how insurers and reinsurers are monitoring and quantifying them. Arium's casualty modeling platform helps you to quantify these risks within your portfolio and can facilitate your interaction with regulators.
Develop a full understanding of potential losses using a probabilistic model
Arium has developed the industry's most comprehensive probabilistic model of liability scenarios that better capture the full distribution of the frequency and severity of casualty catastrophes, including the "tail" scenarios—infrequent events that cause large losses—to help structure and parameterize future losses. This model is currently available on a consultancy basis.