The reliability of catastrophe modeling output is only as good as the quality of your exposure data. Poor data quality can result in a miscalculation of risk that affects your bottom line. Tasks such as cleansing, validating, and even modeling your data can drain valuable resources. With Verisk Data Services, you can focus on what's important—effective risk management strategies and growth opportunities.
Options that fit your business
Verisk Data Services provides an end-to-end exposure data service to help you cleanse, standardize, validate, augment, test, and model your account-level exposure data without adding overhead. Exposure data cleansed by Verisk Data Services can be imported into Sequel Impact, Touchstone®, Touchstone Re ™, and Analyze Re. We provide expert services as an integral part of your workflows across multiple Verisk solutions and diverse lines of business, including:

Property

Builder's Risk

Energy

Political Violence

Contingency

Cargo

Utilities

Terrorism

Engineering
Modeling results you need, when you need them
Whether you need modeling results across one model or across multiple perils, Verisk Data Services helps you manage your modeling workflows. Verisk experts can provide results such as EP curves by perils and regions, marginal impacts, geospatial accumulations, and AALs.
We'll deliver model results quickly in bespoke templates to suit your needs. For even more time savings, we offer a low-touch API solution, with files delivered directly to your client portfolios in Touchstone.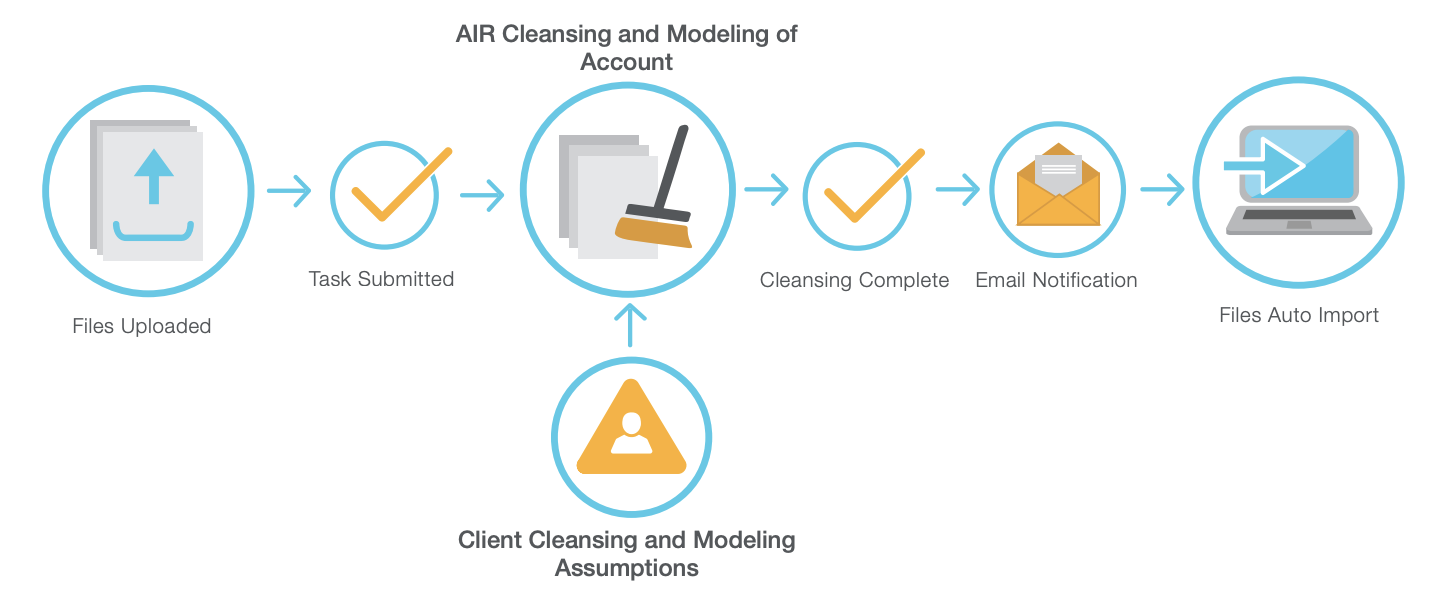 Maximize the performance of your portfolio-level data
Verisk consultants can also improve the quality of your portfolio-level data. Leveraging the vast data resources of our parent company, Verisk, we can help you assess and even enhance the quality of your exposure data to ensure that your decisions are informed by the best analysis possible.
Respond to more reporting requirements
More than ever, there are increased demands for accurate risk quantification, regulatory reporting, and portfolio rollups. Verisk's data preparation and risk modeling can improve your profitability by maximizing your productivity and preventing errors before they occur.
How else can we help?
Verisk can also audit your exposure data management workflows to help you achieve improved accuracy. An on-site, hands-on evaluation from an Verisk specialist provides a one-on-one experience during which, together, we'll review your exposure data collection processes.