Do what you love and make a difference.
Our people, their passion, and the diverse backgrounds and perspectives they bring, make the extreme event solutions team at Verisk unique. From developing new models to using the latest technologies to providing exceptional service, your talent is what sets us apart. Find your role.
"My favorite part of working in the research and modeling group is the people, hands down. My colleagues and I draw on our complementary areas of expertise to build models based on cutting-edge science, so I'm constantly either teaching or learning across disciplinary boundaries. I feel very fortunate to spend my time at the office each day with fellow scientists that come from truly diverse research experiences and walks of life. I really respect my collaborators intellectually, and they are tremendously fun people to boot!"

— Suz Tolwinski-Ward, Principal Scientist, Manager
Research and Modeling develops, enhances, and validates our state-of-the art extreme event models, and conducts field research in the aftermath of catastrophes—whenever and wherever they occur—to bring home findings that enhance the robustness of our models.
Quality Assurance conducts rigorous tests to make sure both models and software are enterprise grade by catching bugs and verifying exportable loss analyses reliability.
Product Management develops project plans, ensures on-time releases, compiles documentation, and sets client expectations.
Software Development translates AIR models into applications that allow our clients to input information about their exposures to assess the risk of loss based on the type of peril simulated.
Consulting and Client Services answers client questions, prepares large data sets, interprets model results, conducts specialized investigations, and provides training for clients after they install our products.
Marketing effectively communicates the value that Verisk offers, researches new markets, and works to grow our market share.
Business Development cultivates relationships with existing clients and prospects with a focus on discovering new opportunities and outreach.
Technical Services ensures that our infrastructure—from data centers to desktops to notebooks—is available 24/7. They provide our clients with guidance on hardware requirements and support both initial installation and continuing support.
Operations supports the company through Human Resources, Training, Administrative Services, Finance, and Contracts Administration.
Internships and Co-ops are available throughout the groups on the extreme event solutions team at Verisk. Responsibilities and projects are assigned just as they would be for any other employee, and many of our former interns and co-ops come on as full-time employees after graduation. If you are up for a challenge, our program is for you.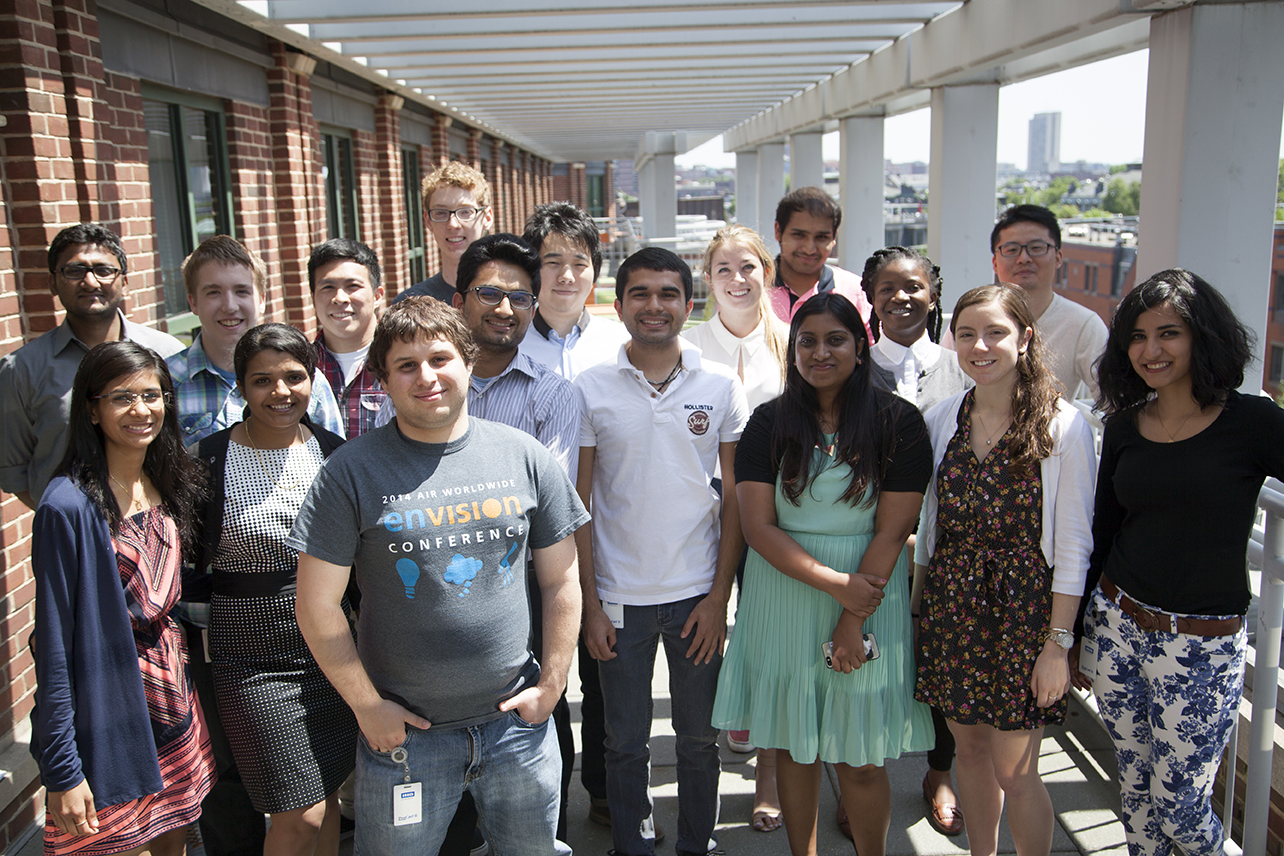 "When I joined as an Intern, I worked on next generation software with a team of very smart and talented professionals who helped me learn through hands-on experience. The events during my Co-op provided coeducational experiences so we could all learn from each other and better understand the company and industry. As a software engineer, I really value the training and development opportunities that help employees become more skilled professionals. The company also fosters innovation, and my team is always open to new ideas that could help improve our products."

— Samaneh Kazemi Nafchi, Software Engineer
(former Intern/Co-op)
Software Development Group