Supply Chain Consulting Services
Assess the vulnerability of your—or your insured's—supply chain and quantify the financial impact of disruptions both to the mapped and unmapped part of your supply chain network.
Supply chain disruptions cost organizations more than USD 56 billion in 2015.1
As supply chains have grown more complex and global in scope, they have become more exposed to a wider range of risks than ever before. Most organizations lack visibility into their supply chain, particularly beyond Tier 1, yet disruption can happen anywhere in a supplier network. Are you prepared?
Quantifying supply chain risk is hard. We make it easy.
An innovative and flexible supply chain model: the foundation of Verisk Supply Chain Consulting Services
Verisk's robust supply chain model is the backbone of our consulting solutions. Underlying the model is our proprietary supply chain industry exposure database that contains 3.4 million supplier locations across 17 primary industries and our network database, which maps how products flow across the globe. Our consultants work with you to blend your (or your insured's) known supplier data with our industry-level exposure database to provide you with a deeper understanding of your potential supply chain risk and risk mitigation strategies.
Leverage our supply chain industry exposure database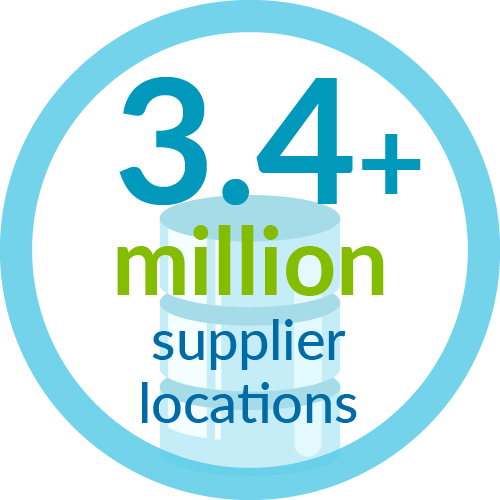 1 Business Insurance, 2016