The International Monetary Fund (IMF) estimated world economic growth of 2.9% last year, which is the slowest pace since the global financial crisis of 2008-2009. Last year's deceleration in global growth is attributed to U.S.-China trade tensions, slowing demand in China and India, weaker macroeconomics in emerging markets, and the evolving situation of Brexit.
In a closer look at the United Kingdom, the country has enjoyed strong trade ties with the European Union, so changes to its trade agreements can have a strong influence not only on its own value chains but also on trade with China and the United States. For insurers or reinsurers, the potential shifts in trade patterns signify possible changes in their exposure footprints across several industries. Mitigating these macro-economic developments and the resulting impact to an insurer's book of business is key to ensuring sustainability.
The United Kingdom is one of the top 20 global importers of iron and steel. These materials contribute to 74% of all manufactured products, so the supply disruption would affect many industries. The most likely industries to be distressed by a shortage of iron and steel are shown in Figure 1 and summed to GBP 115 billion (USD 147 billion) worth of exports for the United Kingdom in 2017. The top industry that uses iron and steel manufactures transportation products, including planes, trains, and automobiles. The United Kingdom imported 65% of its iron and steel from fellow members of the European Union, with the most (17%) coming from Germany. Its other sources for iron and steel were China, at 13%, and the United States, at 4%.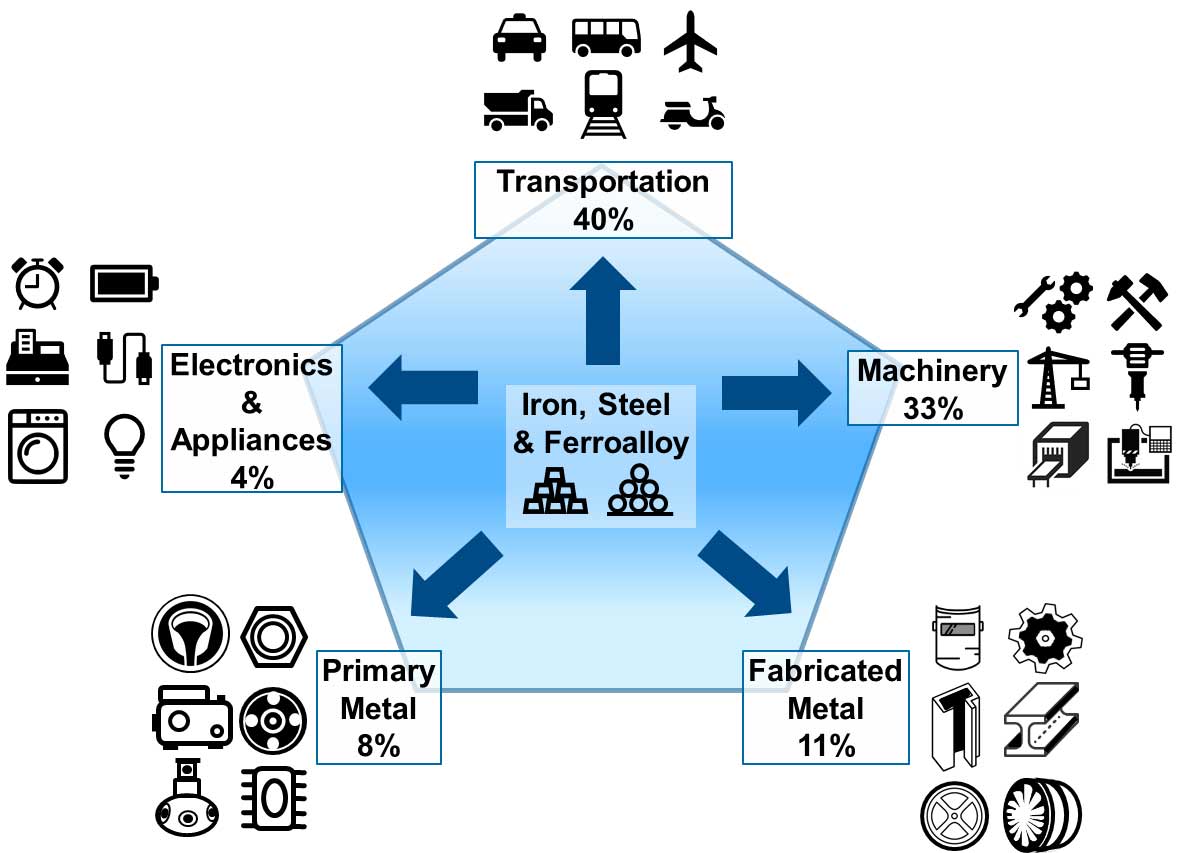 The United Kingdom has relied synergistically on the European Union for trade and economic prosperity. In 2017, 40% of its transportation exports were sent to EU countries; the top importers were Germany, France, and Belgium (Figure 2). In return, the United Kingdom imported more than 50% of its motor vehicle engines and engine parts from the EU, with its top sources of engine components coming from Germany, Italy, and France. Last year, faced with Brexit, businesses in the United Kingdom coped by developing mitigation plans: stockpiling supplies (for example, Tesco) or by scaling back production (for example, Honda). After Brexit on January 31, negotiations between the UK and EU are expected to clarify their tariff agreements.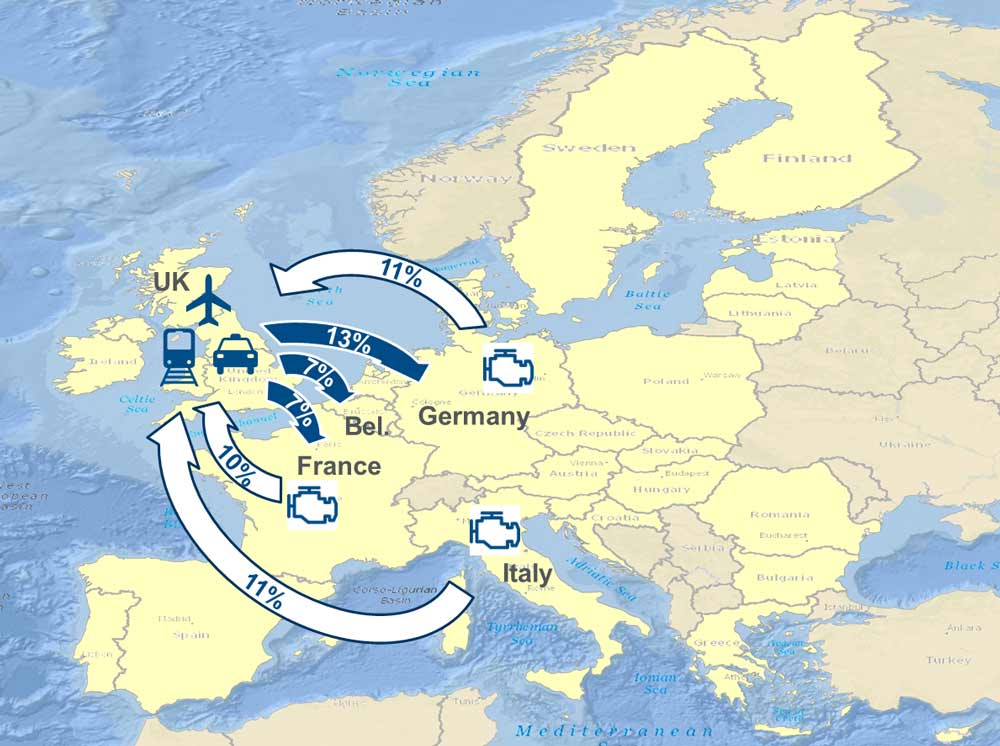 A similar development played out globally in 2019 with U.S.-China trade tensions, which contributed to the IMF's estimated 1.0% growth of global trade volume in 2019 (goods and services), as compared to 2018 with 3.7% growth. Despite January's partial trade deal (phase one) between U.S.-China trade, significant tariffs remain in place and future agreements are still to come. Given these economic developments, (re)insurers and corporations can be better prepared by stress-testing their portfolios for different trade war scenarios and developing business continuity plans.

For greater detail read the recent Lloyd's and AIR report "Hidden Vulnerabilities in Supply Chain Risk."