You asked.
We listened.
Touchstone® 4.0 has something for everyone.
Improved workflows and enhanced performance.
The ability to streamline analyses for greater productivity and consistency.
Improved enterprise readiness.
It's more of what you need.
Delivering performance
You'll see significantly improved performance of the user interface—making every aspect of the platform more powerful and responsive. With fewer clicks and faster response times, you'll spend less time waiting and more time digesting new insights and making better business decisions.
Quickly uncover and resolve input data issues
Enhanced import logging tools and more granular log files make it quicker to diagnose an import issue and know exactly what needs to be done to fix it. And with the addition of right-click menu options to export exposure views and results, getting data into and out of Touchstone has never been easier.
Minimum clicks, maximum actions
With a simple click of the mouse, set off multiple contract loss analyses using a common set of analysis options. We've dramatically reduced the number of steps for many key workflows so that you can complete your work faster while ensuring consistent and accurate results.
Better pinpoint high–risk areas
The first step in understanding your risk is knowing where your exposures are relative to hazards. Now you can visually identify and validate at-risk locations using new peril and geocode match-level filters. View filtered data to identify locations that meet company hazard criteria (e.g., distance to coast) and then verify geocode match level to confirm expectations or reveal issues with exposure data quality.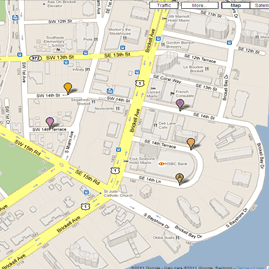 Keeping it all together
New options in Touchstone's administrative console help streamline your export workflow. You have all the controls you need to configure how your exposure and results databases are stored to ensure that you keep related sets of exposures and results together, where they belong.
Models: the foundation of Touchstone
Uncover new opportunities with AIR's latest suite of models. Touchstone 4.0 features significant enhancements to the earthquake and typhoon models for Southeast Asia, including additional countries and sub-perils. And we're pleased to be introducing an all new earthquake model for India. We've also expanded the domain of the terrorism model to cover the countries that are most at risk.