Are You Ready for the Next Pandemic?
In this recording, originally presented presented on December 10, 2013, Nita Madhav, MSPH, CCM and Doug Fullam, ASA discuss AIR's Pandemic Flu model. Despite modern medical technology and suppression efforts, an influenza pandemic today could cause tens of billions of dollars in global life and health insurance losses. But with a limited historical record and high variability in the susceptibility of populations and the dynamics of how disease spreads, pandemic risk can be exceptionally difficult to assess.

Nita Madhav, MSPH, CCM
Senior Scientist, Research
Nita Madhav is a Senior Scientist in the Research and Modeling group. Prior to AIR, Ms. Madhav worked in the Special Pathogens Branch of the U.S. Centers for Disease Control and Prevention. She earned her B.S. in Ecology and Evolutionary Biology, with Distinction, from Yale University, and her MSPH in Epidemiology from the Rollins School of Public Health at Emory University.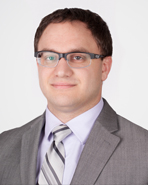 Doug Fullam, ASA
Senior Risk Consultant
Dfullam@air-worldwide.com
Doug Fullam is a Senior Risk Consultant in our Consulting and Client Services Department. Prior to AIR, Doug worked as an Actuarial Associate for Towers Watson in Boston MA. Doug is an Associate of the Society of Actuaries. He earned a B.A in Mathematics - Actuarial Science and Economics from the University of Connecticut.