Some regions in the U.S. see a secondary peak of tornado activity in the fall
In the United States, tornado activity typically peaks in April-June, but some regions, like the Mid-South, can see a secondary peak in the fall. Activity in 2016 thus far has been below normal on a nationwide basis.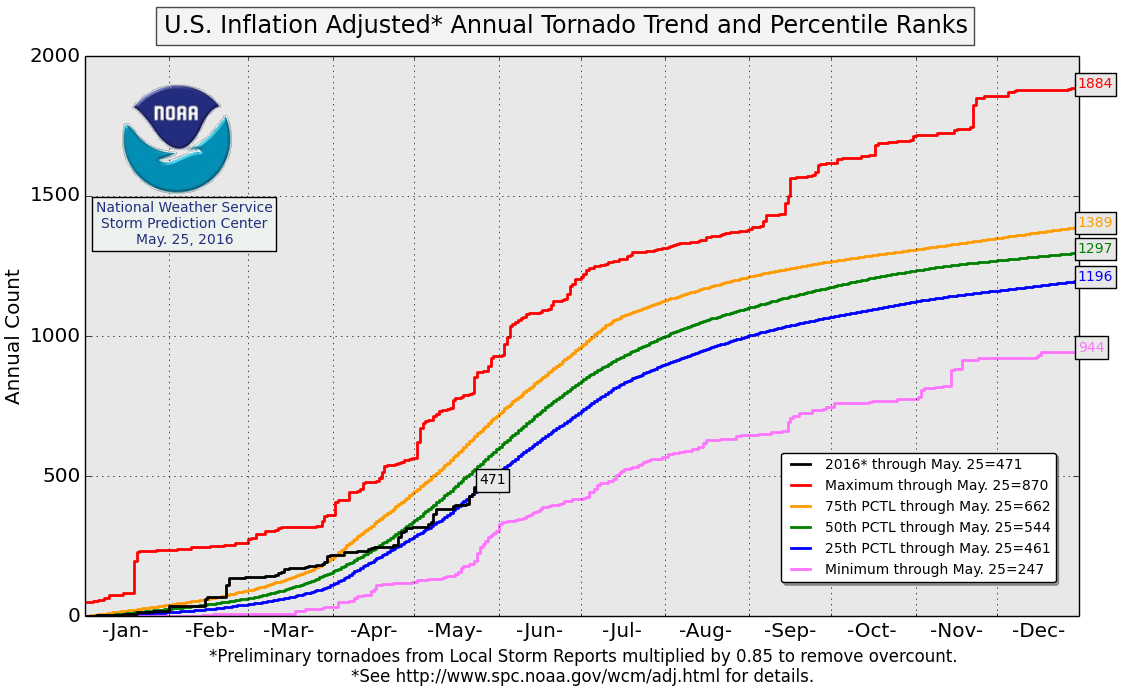 Learn more about tornado formation and damage in this infographic.