Texas Deep Freeze
In mid-February, a weak jet stream caused a fluctuation in the polar vortex that swept across the United States. In winter the polar vortex strengthens and can expand, sending cold air southward with the jet stream. In February freezing cold air spilled unusually far south to the Gulf of Mexico and from February 11 to 16 many weather stations in the region registered the lowest temperatures in years. For example, Austin, Texas, reported temperatures as low as -13°C.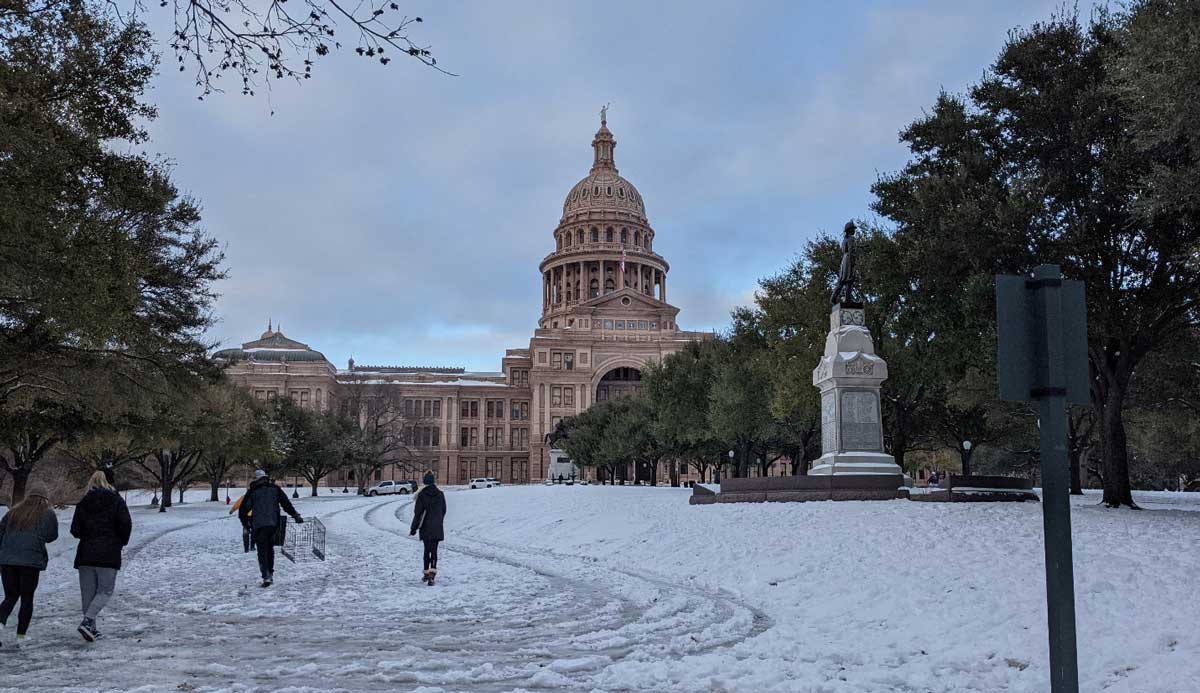 Texas has many industrial processing plants, such as those that refine petroleum and natural gas, that are constructed to withstand flooding and hurricane strength wind. These facilities can have external tanks, exterior pipes, and other components that are susceptible to freezing since they are not designed for such cold temperatures.
Power generation plants in Texas are similarly vulnerable. Consequently, February's freezing temperatures and snow contributed to a breakdown of the state's electrical grid, and a chain of events cascaded into shutdowns at multiple facilities for many petrochemical manufacturers.
What follows is a discussion on the industries impacted and how the supply chain was disrupted.
Petrochemical Industry Disruption
Refineries and chemical plants on the Gulf Coast can be subjected to strong hurricanes and are constructed accordingly. With advance notice and continuity plans in place, industrial plants are able to prepare when a hurricane is forecast and to better withstand the storm's high winds and flooding with minimal damage.
When it comes to the movement of the polar vortex, however, Texas is not often exposed to such extreme winter conditions and its infrastructure is not designed to withstand prolonged temperatures below zero. The fierce and swift onset of the February deep freeze caught much of the state off-guard.
By February 14, lacking electricity and having frozen water pipes, some facilities also suffered from frozen instrumentation, which increased the potential for catastrophic equipment failure. For a petrochemical plant, this type of failure could lead to greater fire risk, which is an especially hazardous condition considering the severe breakdown in infrastructure and the dangerously cold weather for fighting fires.
Many businesses were forced to cease operations. Polyethylene facilities experienced frozen pipes, resulting in intensive cleanup and repair before production was able to resume. News of plants restarting began to emerge in early March, but producers were also coordinating with downstream units and gauging the timing of repairs with available supply and demand.
More than a month after the freeze many petrochemical plants are still offline and the loss of production is being felt through a number of related industries. Some analysts estimate that it could be months before all facilities regain pre-freeze production levels.
Ethylene Supply Weakness and Knock-on Impacts
The deep freeze in Texas took approximately 75% of 40 million metric tons per year of U.S. ethylene capacity offline. Ethylene is a critical product that feeds into many other industries.
High-grade ethylene is required for the production of nitrogen and refrigerants; it is a major input into liquefied natural gas (LNG) and other refining purposes. As well as petrochemical refineries and plastics manufacturing, ethylene is also used in a range of other industries, such as food and beverage, medical, metals fabrication, and automotive glass.
Polyethylene—the most widely used plastic in the world—is made from ethylene, and 85% of the polyethylene made in the U.S. comes from Texas. Since February automobile manufacturers have been dealing with the repercussions from the disruption in polyethylene supply by halting or reducing production in Canada and the U.S. Other effects from the shortage of ethylene are being felt in the polyvinyl chloride (PVC) manufacturing and associated industries, such as the production of plastic containers, medical face shields, and other plastic-intensive products.
Measuring Tail Event Risks Critical for BCP
Tail events are possible but unlikely occurrences; they are generally catastrophic events with significant repercussions. As a tail event, the Texas deep freeze overwhelmed the state's existing infrastructure with extensive power outages and frozen water pipe damage. Many businesses did not have sufficient preparation with their business continuity planning (BCP) for severe winter storms.
The ripple effect from the damage to multiple industrial facilities shows the vulnerabilities inherent in risk aggregation. When a critical product fails due to a disruption from a tail event, this is an explicit warning that companies should pay attention to BCP for tail events in the future.
Tail events can cause far-reaching impacts through the supply chain due to the interconnected nature of today's global trade. While we would not expect a second deep freeze this season in Texas, a different type of tail event in another region could very well happen.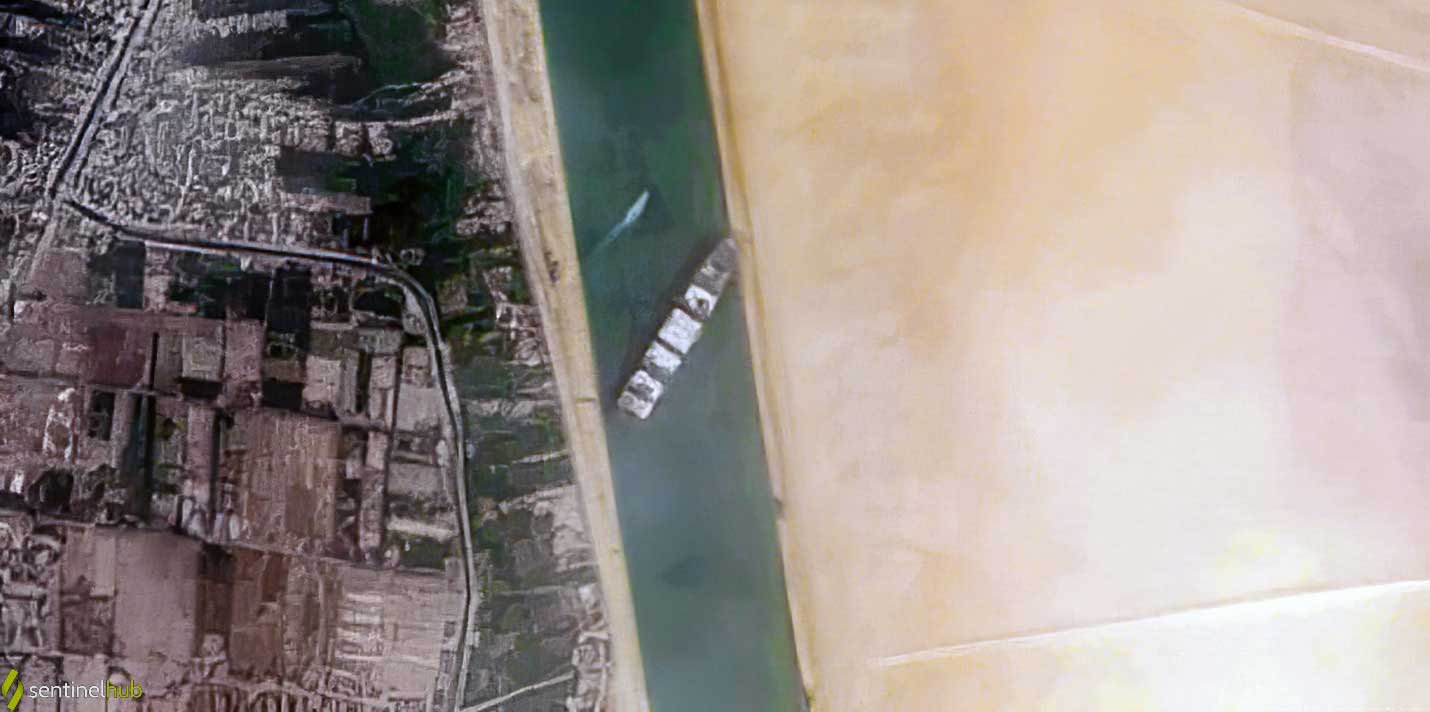 A recent example is the windstorm that deflected an enormous cargo ship traversing the Suez Canal causing it to become stuck in the sand. This unforeseen event blocked the canal for a week and prevented the passage of more than 400 ships resulting in massive supply chain disruptions. For these types of extremely rare events, scenario catastrophe modeling can help companies and insurers strategically plan for risk correlation and reduce losses.

​ Quantifying supply chain risk is hard. AIR's Supply Chain Consulting Services make it easy.