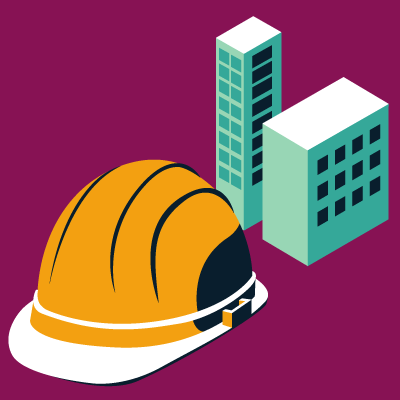 One of the best defenses against natural perils is adopting and enforcing strong national and international building codes. A classic example of the type of destruction that could be a result of poor code adoption and enforcement was Hurricane Andrew's impact on the Florida building stock in 1992. Although southern Florida building codes were some of the best in the U.S. at the time, inadequate enforcement led to widespread damage along Andrew's path.
Andrew was a wake-up call, and as a direct result the Florida Building Commission revamped the state's building codes and put in place a rigorous enforcement process. Their work paid off and now Florida is known to have some of the strongest and best-enforced codes in the country. A study conducted by the Insurance Institute for Business and Home Safety (IBHS) following Hurricane Charley in 2004 found that adoption and enforcement of modern building codes had reduced the severity of residential property claims by 42% and the number of residential property claims by 60%.
The annual National Building Code Assessment Report issued by AIR's sister company, ISO, examines the code enforcement efforts of more than 25,000 building departments in the United States and offers key insights into how building codes can help prevent losses from disasters. ISO, a leading source of data and analytics about property risk, actively works with fire departments, building departments, and municipalities on a Building Code Effectiveness Grading Schedule (BCEGS®). Through the BCEGS program, ISO assesses the building codes in effect in individual communities and how those communities enforce their building codes. The assessments place special emphasis on mitigation of losses from natural hazards and fire.
AIR contributed a section of the report on building codes and catastrophe models and a series of AIR loss cost maps showing modeled losses per unit of exposure. Loss cost maps for earthquake shaking, inland flood, severe thunderstorm, hail, tornado, wind, storm surge, wildfire, and winter storm are featured.
ISO's National Building Code Assessment Report provides a detailed analysis of the state of commercial and residential property building code adoption and enforcement for communities participating in ISO's BCEGS program. This is essential information for insurers, building officials, government entities, fire and emergency services departments, resilience organizations, municipalities, and others with a stake in reducing the devastating costs and human toll of natural disasters.

Download ISO's 2019 National Building Code Assessment Report for a detailed analysis of the state of commercial and residential property building code adoption and enforcement