One of a community's best defenses against natural perils in general, and hurricanes in particular, is making sure that strong building codes are adopted and well-enforced. A classic example of the type of destruction that could be a result of poor code adoption and enforcement was Hurricane Andrew's impact on the Florida building stock in 1992.
Andrew struck Florida as a Category 5 storm and caused extreme destruction in the four hours it took to traverse the state. It then inflicted major damage upon offshore oil and gas structures in the Gulf of Mexico before making another landfall in Louisiana at Category 3 strength. In total, it damaged or destroyed more than 125,000 homes and 80,000 businesses, and became the costliest natural disaster in U.S. history.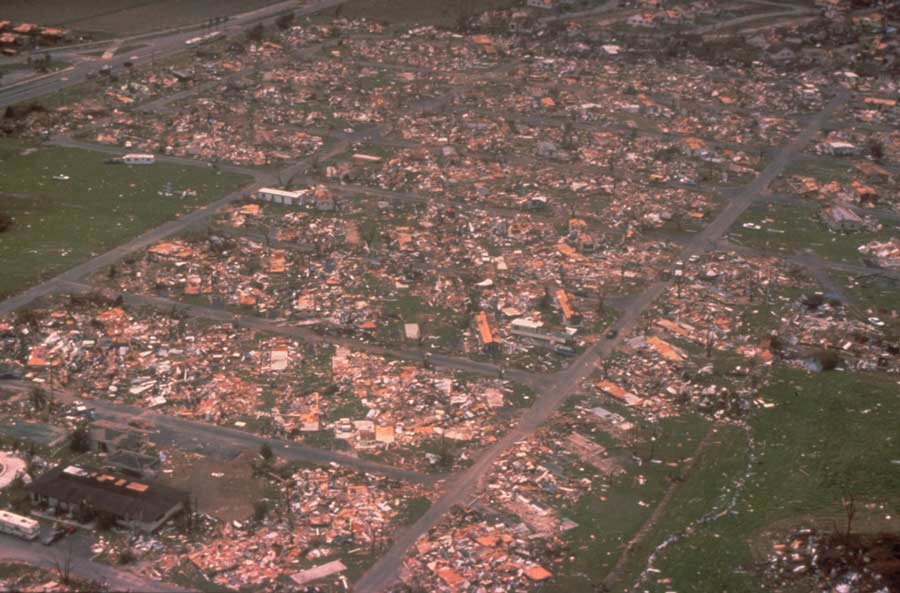 That event was a wake-up call, and as a direct result the Florida Building Commission revamped the state's building codes and put in place a rigorous enforcement process. Their work paid off and now Florida is known to have some of the strongest and best-enforced codes in the country.
Who's Doing What?
It's no secret that code adoption and enforcement practices are telling of a community's risk when it comes to extreme events like hurricanes, and it is critical for catastrophe models to take this into account. AIR's Hurricane Model for the United States, for example, explicitly considers building code adoption and enforcement when determining hurricane risk.
AIR's hurricane model is updated regularly, most recently in 2017. We took the opportunity to perform a detailed study with the model's last vulnerability update where we updated our building code assumptions to take the effect of the latest codes into account. We contacted building code officers and inspectors to evaluate code adoption and enforcement practices in different states and communities.
Although we performed this comprehensive study ourselves, it's always a good idea to keep up-to-date with external agencies' research on code enforcement. When we were reviewing the code adoption and enforcement practices for the latest vulnerability update we used two sources to validate our findings— Building Code Effectiveness Grading Schedule (BCEGS) information published by ISO and the Insurance Institute for Business & Home Safety (IBHS)'s 2015 Rating the States report. Both contain information about the building codes enforced by different states along with an indication of the level of code enforcement.
Scoring States' Practices
The IBHS published a new Rating the States report this year. It takes a fresh look at the building codes and levels of enforcement in the coastal hurricane states and scores each state based on the level of code adoption and enforcement, as well as building official and contractor certification, licensing, and training. Each state is given a score out of 100 based on these criteria, with higher scores indicating better practices. Florida was listed as the state with the best code adoption and enforcement practices, according to the new report, which is unsurprising.
When comparing the 2018 and 2015 rating the states scores, most states gained or lost only one or two points. The only state that experienced moderate changes to its score was New York due to its adoption of the 2015 International Residential Code (IRC); however, due to a lack of statewide mandated contractor certification requirements and the fact that New York City currently adopts the 2009 IRC, the state gained only eight points between the 2015 and 2018 cycles.
Keeping Up-to-Date
All in all, the 2018 IBHS report confirms that the view of code enforcement we built into our last vulnerability update is still reflective of current enforcement practices. We will continue to keep up-to-date on the latest building code information to provide our best representation of a risk's vulnerability. For more information on how AIR's Hurricane Model for the United States considers building code and enforcement updates, please see our conference publications from the 2017 Structures Congress.

Read our blog "Why Building Code Standards and Enforcement Matter" to learn more about building code adoption and implementation