Global Resilience Practice
Quantify and manage the risks to your community's population, properties, and infrastructure—and prepare for disasters before they occur.
Catastrophes are taking an increasing toll on society
From natural disasters such as earthquakes, hurricanes, tornadoes, floods, and wildfires, to the threat of terrorism and pandemics and the emergence of cyber incidents, catastrophes worldwide are expected to cost society roughly USD 380 billion a year. Those costs may well rise because of climate change. Insurance covers only a portion of the cost, resulting in a large protection gap that leaves governments and communities with a heavy financial burden during recovery.
Leverage the forward-looking power of catastrophe modeling
Verisk's Global Resilience practice helps governments and non-governmental organizations prepare for the impacts of disasters before they occur. Through catastrophe modeling we can quantify the impact of damage from disasters and potential risk mitigation strategies to better inform resilience decision-making.
Verisk's Unique Capabilities
Comprehensive View of Risk
Verisk catastrophe models are available for over 100 countries and cover 85% of global catastrophe losses. They can be used to understand the risk from a variety of natural and man-made disasters such as hurricanes, earthquakes, floods, pandemics, and terrorist attacks.
Efficient Risk Assessments
Verisk leverages comprehensive databases of detailed information on residential and commercial properties. The underlying data allows for modeling without onsite inspections and with little or no additional data from stakeholders.
Proven Disaster Management Expertise
Verisk Worldwide founded the catastrophe modeling industry 30 years ago and continues to be at the forefront of helping society better prepare for extreme events.
Learn how we are helping


U.S. National Flood Insurance Program
Verisk has provided insight into U.S. homeowner flood loss potential that is helping the government reduce its burden of risk and is laying the foundation for achieving significant regulatory reform.
--- The World Bank
Verisk is collaborating with the World Bank on the launch of the Pandemic Emergency Financing Facility (PEF), a fast-disbursing global financing mechanism designed to protect the world against deadly pandemics.
---


United Nations
Verisk research on the rising economic cost of natural disasters was a key contribution on developing the Sendai Framework to Disaster Risk Reduction.
---


U.S. Army Corps of Engineers
Verisk provided its expertise to investigate the drivers of damage from hurricane-driven flooding of homes and businesses located along the Gulf and North Atlantic coasts of the United States.
---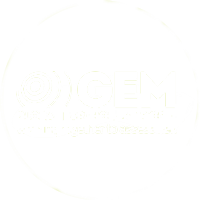 Global Earthquake Model (GEM)
AIR is a founding and supporting member of this initiative that provides catastrophe model access to communities traditionally priced out of the market.
Ready to improve your resilience?
Schedule a consultation with an expert from Verisk's Global Resilience Practice.