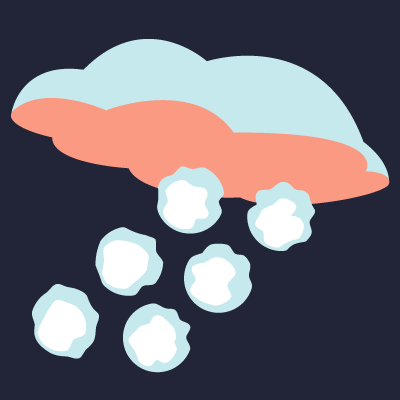 Munich was hit by a powerful hailstorm with hailstone diameters up to 10 cm 35 years ago on July 12, 1984. Some 70,000 homes were left with roof damage and more than 200,000 automobiles seriously dinged. It was Europe's most expensive catastrophe for years, totaling EUR 3 billion in today's euros (about USD 4 billion). Now Europe is facing another intense hail season, including another significant occurrence near Munich exhibiting similarities to the 1984 event.
For June, Europe-wide economic hail losses are expected to exceed EUR 1.9 billion; while insurers anticipated claims in excess of EUR 1 billion according to Aon's monthly Global Catastrophe Recap report.
So, What Happened?
On June 9, 2019, a weak thermal low named Jörn developed over Central Europe. The following day several severe thunderstorms associated with that low developed. Most notably, between 3:00 p.m. and 5:30 p.m. CEST a 20-50 km wide supercell struck several areas around Munich.
The thunderstorm, which developed in the foothills of the Alps and then followed a typical track toward the northeast, brought wind speeds of up to 120 km/h, heavy rain, and hail as large as 6 centimeters in diameter (Figure 1). The German Weather Service (DWD) declared an alert level 4 (the highest level) for this storm. A DWD radar to the north of Munich reported hailstone diameters up to 8 cm.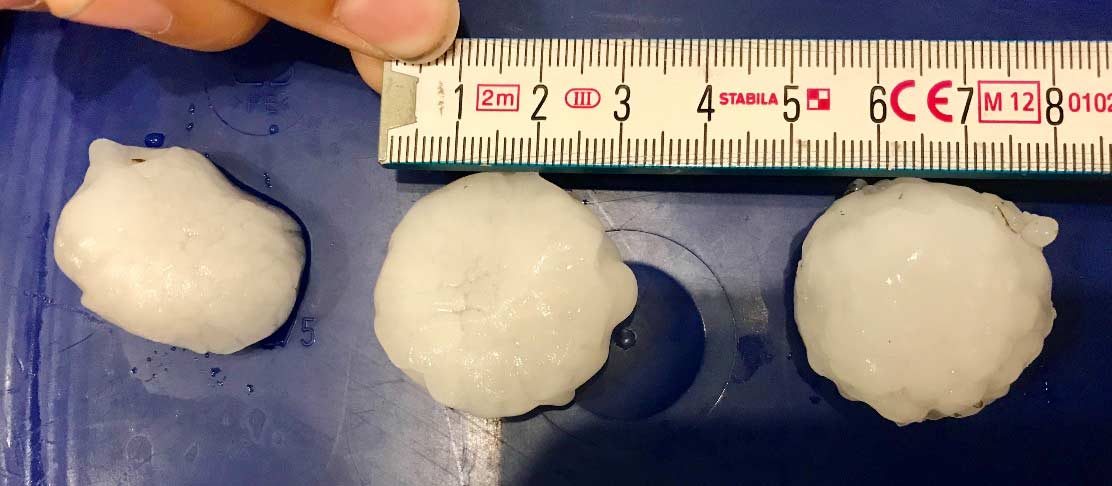 According to reports in the European Severe Weather Database (ESWD), the hail struck towns and villages around Munich, originating between Landsberg am Lech and Ammersee, and traveling farther northeast to hit Gilching, Gemering, Karlsfeld, Unterschleißheim, Oberschleißheim, and Freising (Figure 2).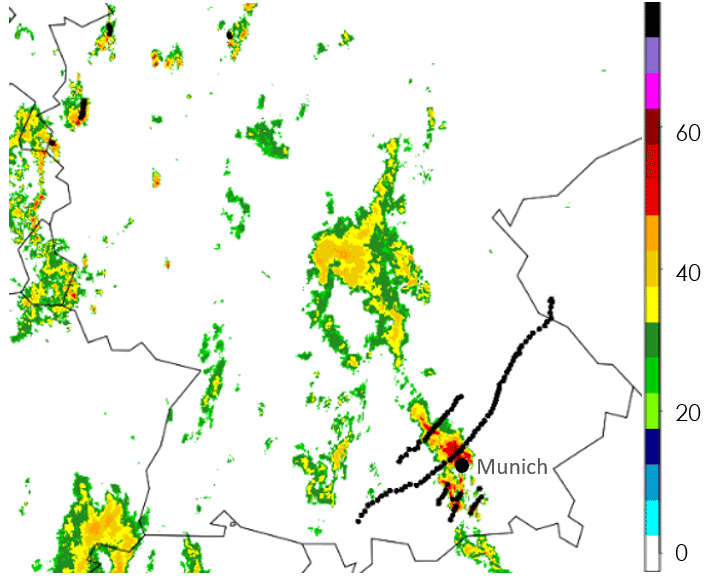 Compared to the 1984 hail event, the diameter of this July's hail is much smaller, leading to significantly less damage, and fortunately the storm track didn't pass over Munich directly in the 2019 event.
The automobile line of business is far more vulnerable than property, but contents are less vulnerable. Hail damage to cars leads mostly to a total loss because repairs to a vehicle often cost more than the car is worth, whereas repairs to buildings are relatively moderate in price compared to their total value (Figure 3). In this storm houses were hit mostly from the southwest due to the storm's track, which led to buildings being damaged from this side only, leaving the other sides in good shape (Figure 4).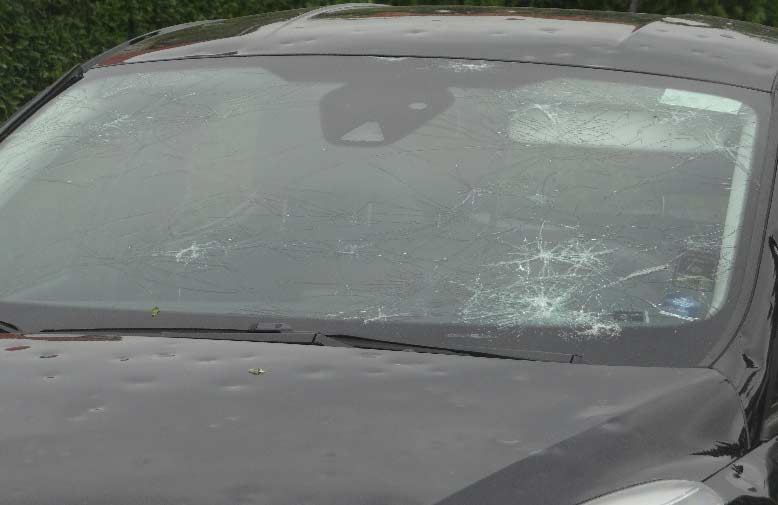 Managing the Risk
While the events in June were not as extreme as the most significant events in recent history (such as Storm Andreas in 2013) they are a stark reminder of the damage potential of severe thunderstorms in Europe.
As a tool to manage that risk AIR's new Severe Thunderstorm Model for Europe uses advanced algorithms to integrate multiple data sources and create a state-of-the-art view of the risk—starting with individual hail and wind swaths and creating realistic large-scale thunderstorm outbreaks. Spanning 22 countries and multiple lines of business, the model can help (re)insurers identify opportunities for growth and make more informed underwriting decisions.
Used in concert, the AIR Extratropical Cyclone Model for Europe, AIR Inland Flood Model for Europe, and the AIR Severe Thunderstorm Model for Europe provide a comprehensive view of your atmospheric peril risk for effective risk management that protects your bottom line.

Read "What Hilal, Andreas, and Ela Can Teach Us About European Severe Thunderstorm Risk" to learn the importance of taking a probabilistic view