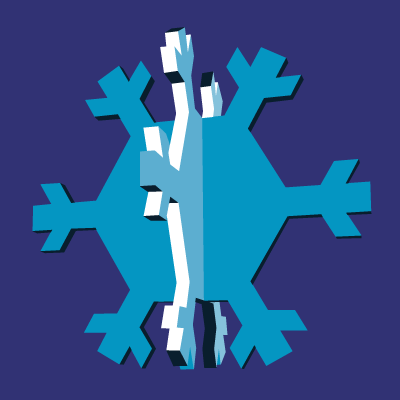 In late January 2019 the polar vortex moved southward over parts of the Midwest and generated two weeks of abnormally sub-freezing temperatures, which culminated into a severe cold snap. The extreme cold spell disrupted air traffic in Chicago, interrupted postal and food and beverage deliveries in the Midwest, and burst water mains in Detroit and other cities.
With temperatures of -20° F and colder, power plants in the Midwest suffered from electricity generation shortfalls; gas and coal-fired plants developed mechanical problems; and wind turbines automatically shut down to prevent damage during operation.
Business Interruption to Automakers
During the polar vortex, on Wednesday, January 30, Consumers Energy in Michigan suffered a fire incident at its Ray Compressor Station in Armada Township where two of its compressor plants ceased working after a fire and explosion. Vented natural gas, instead of dissipating into the air, was blown by winds to a nearby oxidizer station, which resulted in an explosion.
Responding to Consumer Energy's urgent requests, General Motors shut down all 13 of its Michigan manufacturing facilities for two days but was able to resume production by Friday, February 1. Another major automaker, Fiat Chrysler, responded by canceling two shifts on Thursday at Warren Truck and Sterling Heights assembly plants. Business disruption was not limited to the auto industry, however.
Insight into Disrupted Manufacturers
Unlike large corporations, small to medium enterprises do not always report downtime due to business disruption. However, understanding the exposure footprint and the affected product groups is important for the corporate and (re)insurance community to future-proof their businesses against impending disruptions.
A look at AIR's Supply Chain Industry Exposure (SCIE) can provide some insight into the manufacturers that may have been affected by the utility's temporary shortage of natural gas but were not reported in the media. While findings from AIR's analysis corroborates the widely reported impact to automakers, the study extends our understanding of other potentially impacted sectors, as shown in Figure 1.
Of the many thousands of businesses in Michigan, the disruption footprint contains several main industries belonging to fabricated metal products and machinery, transportation, and computer and electronics. Therefore, in addition to auto manufacturers, potentially many small to medium business enterprises from multiple industries also shut down but were not reported in the media. A high concentration of these potentially disrupted manufacturers are producers of fabricated metal products and machinery. Based on analysis with SCIE data, a more complete view of the exposure risk concentration from the recent polar vortex can broaden an insurer's vantage point.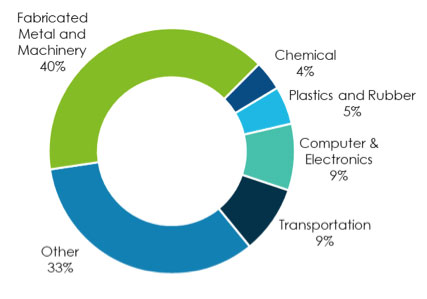 The recent polar vortex did not disrupt automakers for more than a few days, but perhaps the next one will prove even more severe. Effects from prolonged stretches of sub-freezing temperatures could cause production delays for suppliers across multiple industries. Manufacturers could be adversely impacted due to the unforeseen interconnections in the non-visible portion of their supply chains. Through advancing an understanding of the complex interconnections and vulnerabilities in their value chains, businesses can build robust contingency plans against future disruptions for when the next severe cold spell shocks their supply chains.
To learn more about Conquering Supply Chain Risk, download our brochure