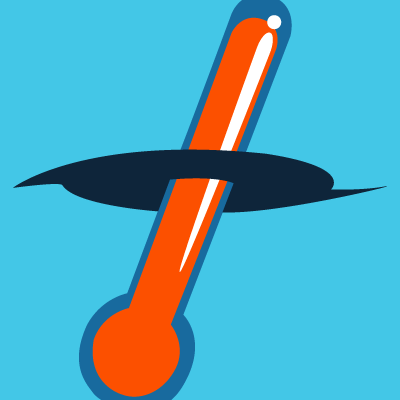 Typhoon Hagibis made landfall with 1-minute sustained wind speeds of about 145 km/h (90 mph), the equivalent of a Category 1 hurricane, on the main Japanese island of Honshu. Unprecedented rainfall followed. A wide swath of Honshu just outside the Tokyo metro area received between 250 mm and 500+ mm (10 and 20+ inches) of rain; the resort town of Hakone, where 939.5 mm (37 inches) of precipitation was recorded, broke the calendar-day rainfall record for all of Japan. Much of central and eastern Japan experienced severe flooding and landslides; power outages and travel disruption were widespread.
Slower and Farther North
Climate change by itself may not explain the last two years of typhoon activity for Japan, but it has likely been influencing activity. A 2018 study by James Kossin published in Nature shows the most significant slowdown has occurred in the western North Pacific Basin as well as over land for that part of the world. Other findings from Kossin and others have shown that storms are reaching their maximum intensity farther north (in the Northern Hemisphere). Those two effects alone suggest that stronger and slower storms may now be affecting Japan.
In a recent two-part study on hurricane activity and climate change attribution published by the American Meteorological Society (Part 1, Part 2), the 11 authors concluded that climate change has had a detectable influence on tropical cyclone activity. But, it is hard to say what role—if any—climate change has had on any aspect of the last two years of typhoon activity for Japan.
A study presented at a Tropical Meteorology and Hurricanes Conference in 2016 examined the history of typhoon landfalls for Japan from 1900-2014. The fact that this study includes years before 1951 makes it relatively unusual and particularly interesting. Given a historical record of more than 100 years, there is some evidence that climate change may be having an impact on:
Reducing the number of landfalls
Increasing landfall intensity
Shifting landfall locations farther westward
It is not clear whether any of these trends is significant, but one signal stands out because its amplitude is greater than any trend—the interannual variability for all of the characteristics mentioned. This activity seems very cyclical with a landfall period of 10 to 20 years.
Increased Moisture and Extratropical Transition
Climate change may have influenced Jebi by making it a little bit stronger, and it could have influenced Faxai and Hagibis by shifting their tracks (perhaps they would have taken a track farther east over open water). In addition, it probably influenced the precipitation rate of Hagibis by slowing it a bit and increasing the amount of moisture in the air that was converted to precipitation.
One other point related to Hagibis worth mentioning is that because of the track it took—hugging the east coast of Japan—enough of the storm stayed over water to keep it relatively strong. Hagibis' track enabled it to maintain its moisture supply and allowed onshore (easterly) winds off the water just ahead of the storm to converge over the rougher land and release that moisture in the form of heavy precipitation.
Finally, because Hagibis was also undergoing extratropical transition—as so many typhoons do near Japan this time of year—the cloud and precipitation shield was growing northeastward across northern Japan even before the storm made landfall. This last effect also contributed to precipitation totals and flooding as the developing cloud shield, the coastline, and the storm track were all lined up from southwest to northeast, which prolonged the period of heavy rain.

Powerful Typhoon Hits Japan: Are You Prepared?