Even as all eyes were on Irma's destructive path through the Caribbean and its approach toward Florida, AIR's damage survey team was in Houston, TX, studying the flood damage caused by Hurricane Harvey's record-breaking precipitation. Overall, as of Thursday, September 7, the city was for the most part back up and running. However, there were still areas that were drying out and cleaning up. Our focus was on buildings and businesses in the Theater District and the Historic District that are near Buffalo Bayou.
The large majority of structures in the city seemed to be operational, and we found no indication of structural damage at any of the buildings we surveyed. We spoke to several small business owners who told us that their businesses were shuttered for 3–5 days due to electricity and/or utility outages, but were fully operational once the electricity and other utilities were back. The curfew, which Houston's mayor imposed through Monday, September 5, also affected a number of businesses; it prohibited residents from being on the streets past midnight, so businesses that were open late—including restaurants and bars—had to let their employees out early enough for them to be home by midnight.
We noticed that businesses closest to Buffalo Bayou and at lower elevations were heavily flooded; cleanup will likely take months. We visited a bank located less than a block from the Bayou that experienced significant flooding. The building itself sustained no visible structural damage. However, the floodwaters measured approximately 6 feet above ground floor elevation and the nonstructural components and contents were nearly completely destroyed (Figures 1–3). We were told that the structure had been flooded several times before and it had not been decided whether, this time, the building would be repaired or if this particular bank location would be relocated or permanently closed.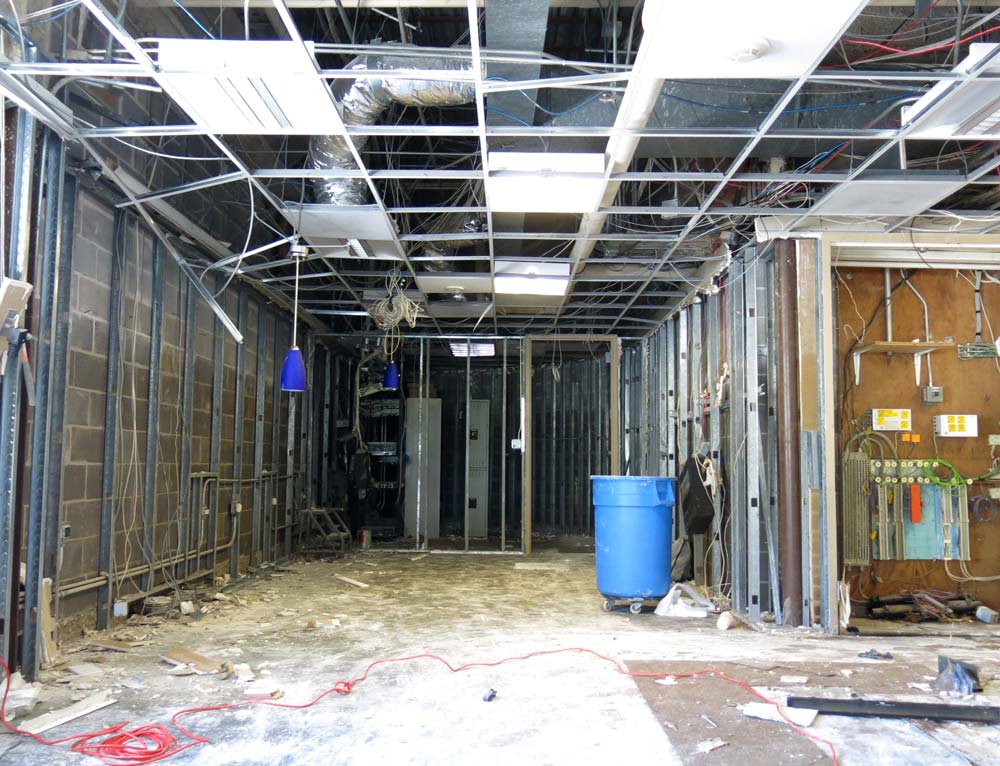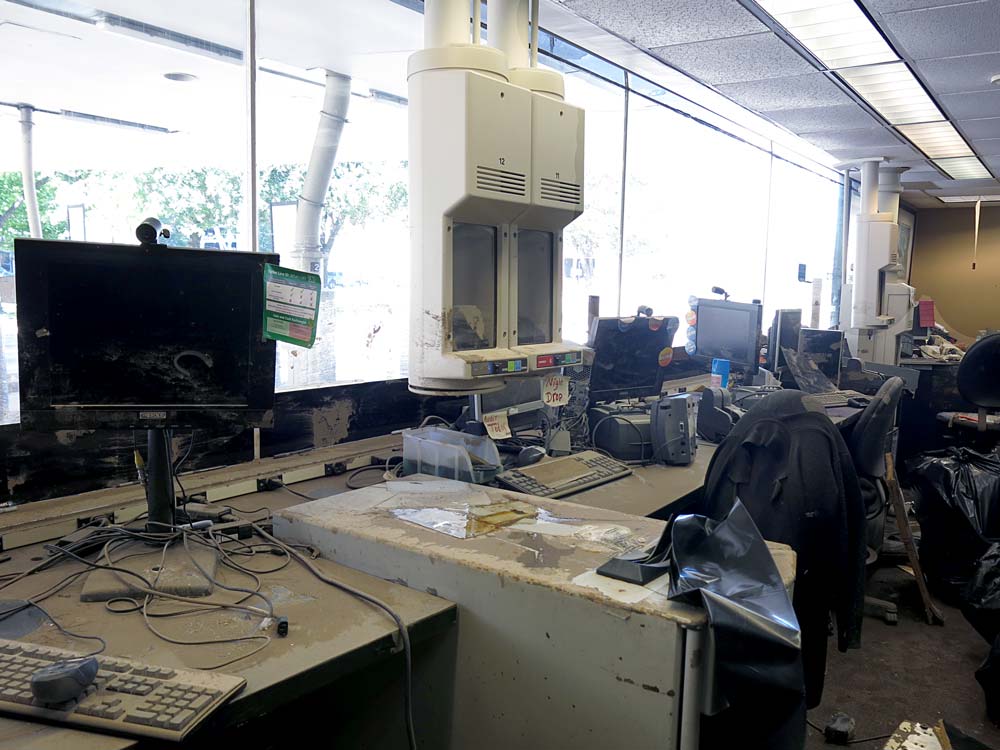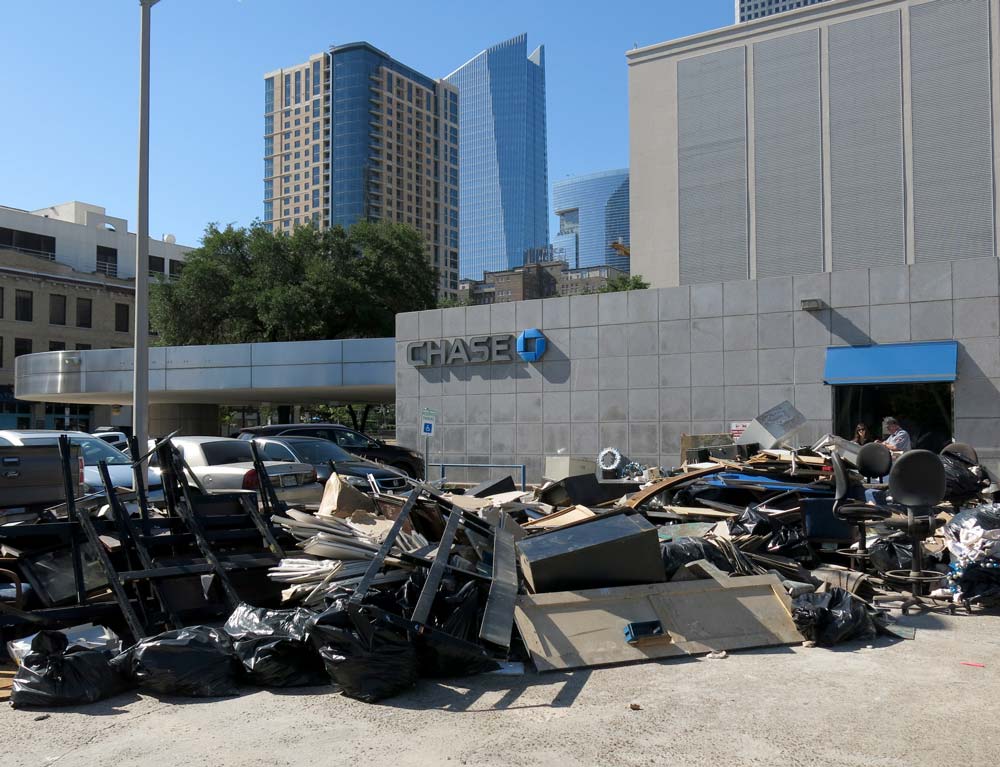 We made our way further from Buffalo Bayou and came across structures at higher elevations that were less affected by flooding. In one mid-rise masonry office building located two blocks from the Bayou but at higher elevation, the businesses in the basement had been flooded and cleanup was underway. We were able to speak to the head of maintenance for the building, who told us that only the basement had been flooded. Cleanup for the structure had started on August 31 and, as of September 7, nearly all of the waterlogged contents had been removed. We were told that it could take one or more months for the full cleanup to be completed; however, the tenants in the basement had been temporarily relocated to the higher floors of the structure, enabling businesses in operation.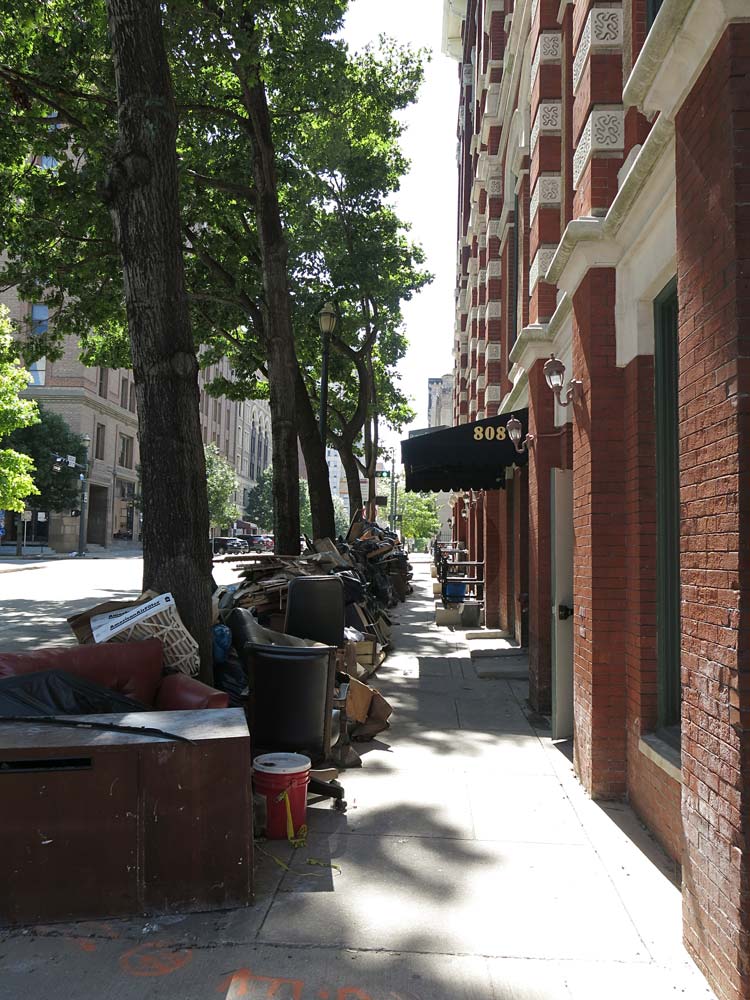 Thanks for following along with us as we studied the damage caused by Hurricane Harvey. We continue to learn each time we go on a damage survey and we hope that we were able to provide some insight on this event with our observations!

See Survey Photos of Hurricane Harvey's Wind Damage