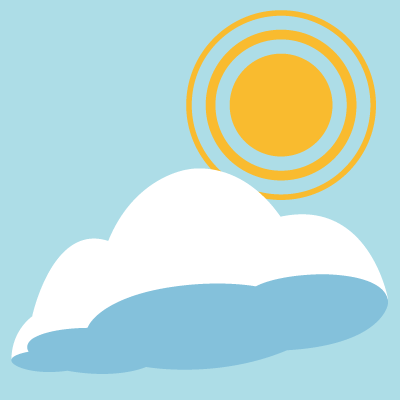 Charles Darwin's voyage on H.M.S. Beagle is justly famous, but the subsequent achievements of that ship's captain, Robert Fitzroy, are not so well known. After commanding Beagle, Fitzroy—a troubled personality descended from King Charles II—became a member of parliament in 1841. He was later appointed Governor of New Zealand (which didn't go so well), superintendent of a naval dockyard, and commander of the Royal Navy's first propeller-driven ship. Ultimately, he became a Vice Admiral, but his most important work was accomplished after his active service.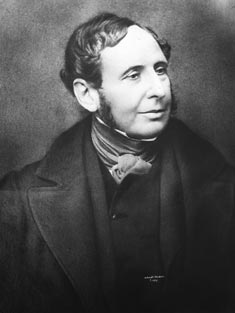 In 1854 Fitzroy was appointed Meteorological Statist to the British Board of Trade, running a tiny new office charged with collecting data on weather at sea. The goal was to reduce shipping losses, but Fitzroy found ways to predict the weather and his team ultimately developed into today's Met Office.
Fitzroy crowdsourced his data, lending instruments to ships' captains, for example, so that they could send him readings. He also established 15 weather stations around the coasts of Britain and Ireland. Each transmitted freshly gathered real-time information to his team daily at 9 a.m. using the newfangled electric telegraph. They reported on barometric pressure, air temperature, wind direction and force, cloud cover, weather conditions, fog, and conditions at sea.
Using this information, Fitzroy developed charts plotting weather systems over a wide area and was able to make predictions about the British weather's likely behavior. At first the data was collected purely for naval purposes, but Fitzroy was passionate about saving seafarers' lives more generally. He had public barometers of his own design installed in many ports—usually at his personal expense—for crews to consult before sailing. And following a particularly devastating storm he developed a warning system that could be hoisted at major ports to alert seamen to impending gales and the direction from which they would strike; it became operational in 1861.
Realizing that the weather mattered to landlubbers too, Fitzroy began writing reports for public consumption. Arguing that "prediction" and "foretelling" sounded too unscientific, he decided to christen them "weather forecasts." The first was published in The Times on August 1, 1861.
Fitzroy's forecasts were crude and general in nature, and they covered only 24- to 48-hour periods in advance, but more detail was added as the data available to him increased. They were quite good on the expected wind direction—and could be surprisingly accurate—but, inevitably, with so little data there were many errors. The public were too often caught off guard or disappointed and complained vociferously. More seriously, the scientific establishment was highly skeptical of Fitzroy's pioneering work.
Facing such hostility and always prone to major bouts of depression, Fitzroy committed suicide in 1865. After his death the scientific establishment moved swiftly to terminate his forecasting service. Fortunately, public demand led to the reinstatement of storm warnings in 1867 but it was not until 1879 that weather forecasting resumed.
Today we take weather forecasting for granted, but there was a time not so long ago really when this meteorological science was in its infancy—mistrusted and suspect, as so many branches of science have been at their dawning. Now weather forecasting is vastly more sophisticated and reliable, utilizing models Fitzroy could never have dreamt of, and it has saved countless lives.
The white paper "Climate Change Impacts on Extreme Weather" describes implications for catastrophe modeling and the insurance industry