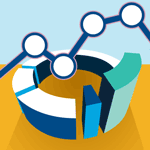 In communities and countries around the world, government officials and other decision-makers with limited resources are called upon to make investments in the safety and welfare of their constituents. This task can be difficult due to uncertainty regarding the potential impacts from a range of extreme events, including pandemics, flooding, and other natural and man-made catastrophes. Certain investments could save lives and mitigate much more costly disasters in the future, but without the ability to evaluate the real risk and likely benefits, these upfront costs are often not prioritized.
Catastrophe models can help address this challenge by providing decision-makers with the necessary analyses and metrics to allow them to move forward with effective risk mitigation efforts. Not only can these models be used to determine the dominant hazard likely to pose a risk to the community, but they can also help answer questions about the potential effects of a disaster and give insight into how to accomplish the most with their available resources to improve resiliency.
Improving Student Safety in Earthquake-Prone Bhutan
A real-world example of this is a recent collaboration between AIR and GeoHazards International (GHI) in Bhutan, a country located east of Nepal bordering India and China. The Himalayan region is one of most seismically hazardous in the world, capable of producing large earthquakes like the recent M7.8 quake that struck Nepal in 2015. The Himalayan mountains are an artifact of this highly active region, pushed up as the Indian Plate subducts under the Eurasian Plate.
Learn more about GHI and the Bhutan project
The leading cause of injury and fatality during an earthquake is debris falling from inadequately constructed buildings, which are more commonly found in less developed countries. The 2015 earthquake near Nepal's capital killed nearly 9,000 people, injured many thousands, and displaced 2 to 3 million people. Bhutan Disaster Management report, the 2009 M6.1 Mongar earthquake damaged more than 4,000 homes and 117 schools, killed 12 people, and injured many more.
During the past two decades, the number of children attending school in Bhutan has increased sharply from under 70,000 in 1995 to more than 170,000 as of 2017. Ironically, this increased rate of school attendance  has resulted in a problem: More students are occupying school buildings inadequately constructed to withstand the impact of an earthquake.
Given that there are more than 550 schools distributed across Bhutan, it will take significant time and resources to replace or retrofit the unsafe ones. To protect students in the interim, a cost-effective solution was found in the form of an "Earthquake Desk." Robustly constructed to provide a safe space for students to shelter under during a quake, these desks boast an award-winning design demonstrated to withstand the impact from a significant amount of falling debris. Furthermore, with support and funding from Verisk, manufacturers in Bhutan have been trained on how to construct these desks, which will produce an additional benefit to the local economy.
See the video on desk construction
To collect the relevant data necessary for earthquake risk modeling, volunteer researchers from AIR developed a portfolio of the school buildings in Bhutan compiled from a range of sources, including government databases, on-the-ground and aerial photos, government questionnaires, and internet surveys developed by AIR researchers (see Figure 1). With this exposure data, they used catastrophe modeling to evaluate the overall risk to the life-safety of students and to determine which schools posed the greatest risk to the student population. These evaluations provided a quantitative measure of lives saved through the introduction of the earthquake desks into the classrooms. These analyses helped the Bhutanese Ministry of Education to understand the risk to the student population and take actions to address the long- and short-term risk.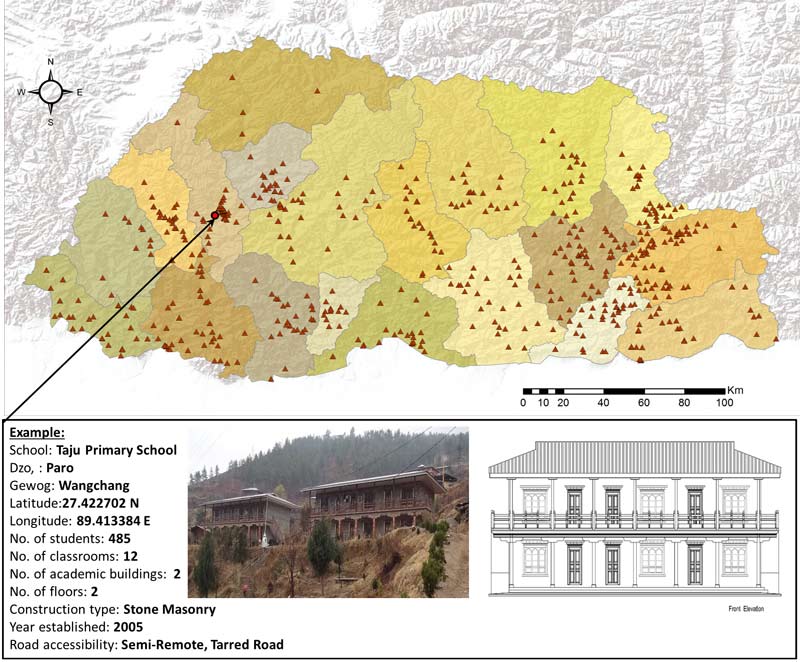 Providing Answers to Questions of Resiliency
Catastrophe models allow users to identify key risks and evaluate the efficiency and efficacy of plans to reduce risk. The model delivers quantitative measures, in both deterministic and probabilistic terms, of the impacts from the hazard—including potential building damage, casualties, monetary losses, and business interruption (see Figure 2). The user can stress test the "what if" questions by modifying the relevant exposure data input, such as adding bracing to all building joists. By evaluating and comparing the results, it is easy to test the sensitivity of outcomes to new actions being contemplated.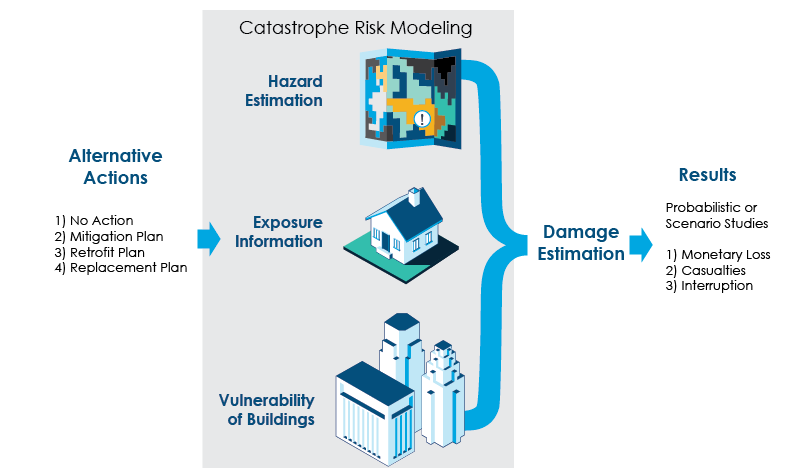 For example, if a major earthquake were to occur, questions that could be evaluated include:
How many fatalities could a proposed risk reduction measure prevent?
How much damage to a city or town is potentially reduced, in monetary terms, by implementing a new measure?
How could construction of a new bridge improve evacuation and save lives after a tsunami warning?
Which are the most life-saving and cost-effective retrofitting programs that address the vulnerability of masonry buildings?
How many people may lose their houses and need temporary shelters?
With quantifiable answers to questions like these, officials can better inform and protect a population.
Resilience is defined by a community's ability to respond, grow, and thrive in the face of a catastrophe. To achieve a resilient community, decision-makers need to know and measure the risk and find the most appropriate and cost-effective risk mitigation solutions. Community leaders can leverage the forward-looking power of catastrophe modeling to quantify the impact of damage from disasters and potential risk mitigation strategies to better inform resilience decision-making.

AIR's Global Resilience practice helps governments and non-governmental organizations prepare for the impacts of disasters before they occur