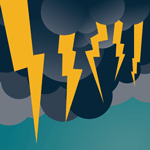 Too many insurers treat the losses from severe thunderstorms as attritional. Yet according to the soon-to-be-released AIR Severe Thunderstorm Model for Europe, convective storms across the model domain of 22 countries account for 40% of insured losses from the atmospheric perils of severe thunderstorms and extratropical cyclones, on average (Figure 1). Thus, for a complete view of European atmospheric peril risk, companies need to understand and actively manage their severe thunderstorm risk.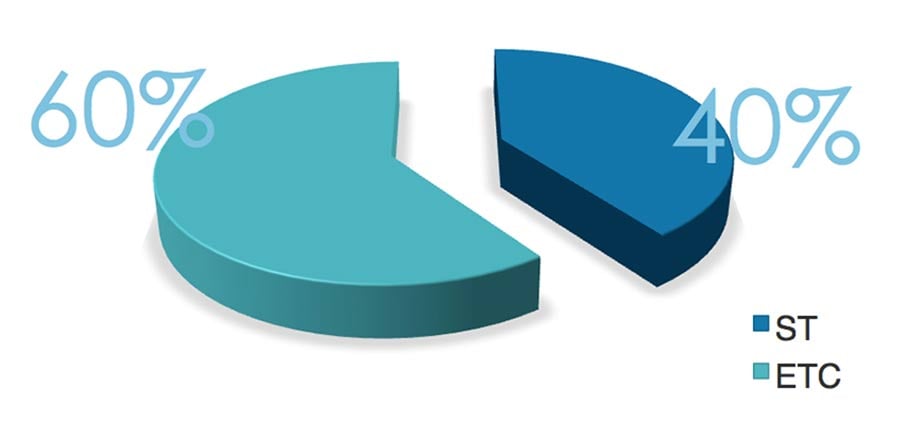 While most years are characterized by an aggregation of losses from many smaller events, the most extreme years tend to be those dominated by one or two large-loss events. In fact, three of the costliest severe thunderstorms to strike Europe have occurred in just the last decade—and Andreas was the costliest ever.
Andreas—The Costliest European Severe Thunderstorm Ever
In July 2013, an outbreak of severe hailstorms spawned by a low-pressure system dubbed Andreas topped the list of insured losses for a single European country and became the costliest severe thunderstorm outbreak in Europe in the modern record—a record that stands to this day. Large, damaging hail of up to 12 cm in diameter (larger than a grapefruit) pounded northern and southwestern Germany for two consecutive days. Andreas caused insured losses that ranged between EUR 3 and 4 billion, according to various industry sources. If Andreas were to recur today, AIR estimates that it would cause around EUR 4 billion in insured losses from hail and straight-line wind.
The large insured losses that resulted from Andreas highlight the significant loss potential of hail in Europe. However, it should be noted that straight-line wind is a significant contributor to risk as well. Ela, for example, the third largest loss-causing severe thunderstorm outbreak in Europe, was largely a wind event. (Tornadoes, on the other hand, are estimated to cause only about EUR 20 million annually.) In fact, AIR estimates that roughly 15% of average annual severe thunderstorm losses across Europe are due to wind damage.
Because of the localized nature of individual hailstorms and straight-line winds, using historical losses for risk assessment and management is not sufficient. AIR's new Severe Thunderstorm Model for Europe uses advanced algorithms to integrate multiple data sources and create a state-of-the-art view of the risk—one that extends well beyond historical experience, starting with individual hail and wind swaths and creating realistic large-scale thunderstorm outbreaks. Spanning 22 countries and multiple lines of business, the new European severe thunderstorm model can help (re)insurers identify opportunities for growth and make more informed underwriting decisions. Used in concert, the AIR Extratropical Cyclone Model for Europe, AIR Inland Flood Model for Europe, and the new severe thunderstorm model provide a comprehensive view of your atmospheric peril risk for effective risk management that protects your bottom line.

Read the article "What Hilal, Andreas, and Ela Can Teach Us About European Severe Thunderstorm Risk"