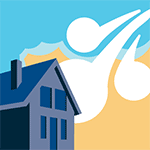 Following Hurricane Florence, I accompanied members of the Insurance Institute for Business & Home Safety (IBHS) disaster assessment team to evaluate the wind performance of North Carolina's building stock. We were particularly interested in the performance of properties with the IBHS FORTIFIED Home™ designation. Our focus was limited geographically to Topsail Beach, Surf City, and points south, including areas of Wilmington and Wrightsville Beach.
The IBHS designation typically offers Bronze, Silver, and Gold levels marking cumulative stratas of mitigation. A Bronze designation acknowledges appropriate roof cover, roof deck, and attic ventilation including soffits. The Silver designation extends also to mitigation measures to the gable end and opening protection systems such as hurricane shutters. Gold focuses additionally on the provision of a continuous load path from the roof to the foundation.
Each hurricane brings unique risks and complex challenges, and Florence was no different. The anticipation a few days before landfall of a direct hit from a Category 4 storm with threats of historic surge and inland flooding jolted the Carolinas into preparation mode. Early forecasts, which held, projected a significant reduction in the forward speed causing hurricane-force winds to batter the coast for days. What transpired was a very large Category 1 storm making landfall with 90 mph sustained winds. Although the winds were not as catastrophic as initially thought, the duration of the storm and torrential rain over an extensive area played a significant role in the destruction tally.
The North Carolina coast is defended by the Outer Banks, a 200-mile-long string of barrier islands and spits, which essentially forms a thin sliver of habitable land. Sand dunes are the first line of defense. Beyond them are numerous wood frame homes, typically elevated on stilts to allow coastal floodwater to pass underneath them in the event of a dune breach. Following Florence there was significant beach erosion in many locations. In a few cases dunes were breached, causing more substantial surge damage, including foundation scour (the erosion of soil around a foundation caused by fast-moving water), and in some cases, wall collapse.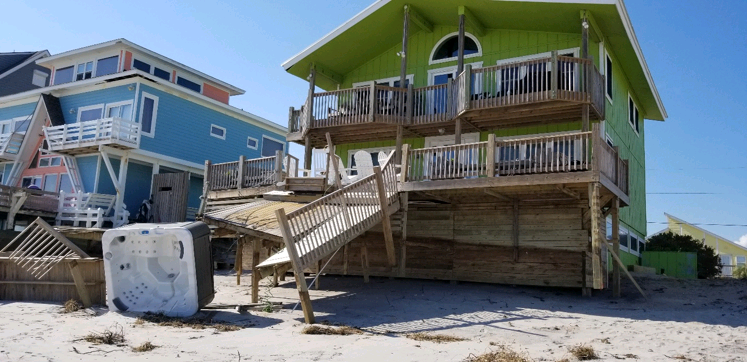 The wind damage to building envelopes that we encountered was consistent with Category 1 hurricanes: downed trees; loss of roof cover; soffit and wall siding loss; and, in rare instances, structural failures were all evident. The full extent of the damage may not be realized until the final loss numbers are in.
What struck me particularly was the amount of interior damage I saw to homes that appeared to have little visible exterior damage. Access to inspect interiors was limited, but the curbside piles of drywall, attic insulation, and furniture gave a good indication of the water damage inside. Numerous homeowners and residents reported water ingress despite having shutters in place over openings and no breaches in their buildings' envelopes. One unique feature in the AIR Hurricane Model for the United States is that the duration of an event is explicitly captured even when the peak wind speed is not extreme. The damage we saw illustrates how prolonged exposure to wind-driven rain can cause significant water intrusion and subsequent interior/contents damage even when there is little envelope failure.
Certain building components such as wood decks or walls made of plywood or oriented strand board (OSB), which is similar to particle board, are particularly susceptible to prolonged water exposure. This can happen when the siding and vapor barrier are compromised, which would require their replacement even though there is no structural damage. Some homes still under construction did not have their vapor barriers and/or siding completed yet (see Figure 2); they may require extensive repairs and could have long-term issues if they are not repaired correctly.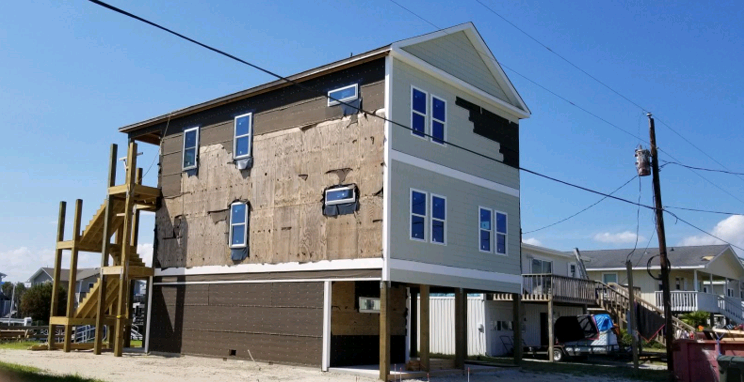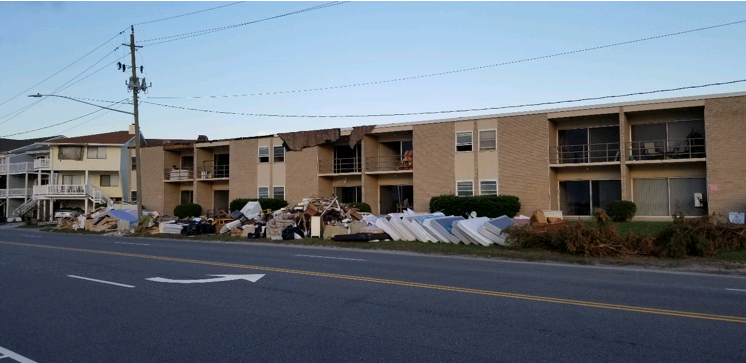 To bring the discussion back to the FORTIFIED program, it is important to get a better appreciation of Florence before any meaningful comparisons can be made between damage to designated and non-designated FORTIFIED homes. Given that Florence was below the program's design level event, the wind damage that we encountered was limited mostly to roof coverings and wall siding. That being said, visually comparing the roofs of designated and non-designated FORTIFIED homes revealed few differences when the structures were similar in age, height, and other characteristics.
Where the FORTIFIED program excels is with the reduction of water ingress, particularly through the deck, and vents. Looking at the designated and non-designated FORTIFIED homes with minor shingle loss that we compared, it was clear that the FORTIFIED program is improving building envelope performance during extreme events. A true test of the program's efficacy would come under more extreme wind conditions. Currently, the AIR Hurricane Model for the United States supports coding exposures that meet the IBHS Bronze, Silver, and Gold designations for both residential and commercial buildings.
I would like to thank the IBHS disaster response team for their help and collaboration on this survey. For more information about IBHS Fortified survey visit the IBHS website, or specifically visit the FORTIFIED section.
Read "Why Climate Change and Hurricane Stalls Mean Flooding Rain" to learn more about Florence's prodigious precipitation