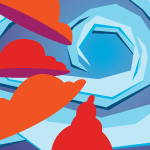 The leaves are turning, and winter—and its storms—will be here all too soon. Although extratropical cyclones can impact Europe at any time of year, there is a definite season and it runs from October to March. The current European extratropical cyclone season got off to a busy start. Unlike the 2017-2018 season, which saw only one named storm in September, we had three named storms in September this year (and one already this month), and more are sure to come before the season is over. On average about 70 or so storms affect Europe each year during the winter months, and approximately five of these will be powerful enough to pose a significant risk to property as they move across the region.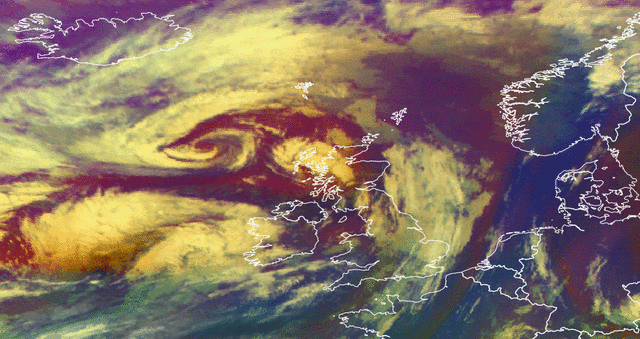 This year Storm Ali kicked off the season after striking on September 19 with wind gusts up to 164 km/h (102 mph) and heavy rain impacting Northern Ireland, Scotland, northern England, and parts of northern Wales. The severe wind gusts led to tree damage, road closures, and power outages. The winds were so severe that the Oceania Cruises vessel MS Nautica broke free from its moorings at the port of Greenock in Scotland and drifted for several hours before being rescued. Luckily the ship did not experience any damage, but this windstorm season is likely to continue bringing strong winds and rain to the area.
Just days after Ali swept off the coast of the UK, extratropical cyclone Bronaugh came in its wake. Bronaugh brought wind gusts up to 143 km/h (89 mph) and heavy rain that ultimately led to widespread flooding in the UK. And last, but not least came storm Fabienne that devastated parts of southern and central Germany before moving into Switzerland. With wind gusts up to 158 km/h (98 mph), there was considerable damage reported with roofs being blown off houses and severe travel disruption.
Having three named storms in September is abnormal in comparison to years past. In 2017, there was just one named storm in the month and in the 2016 and 2015 seasons, there were none. Although extratropical cyclones typically take place during the winter months, it's essential to capture your wind risk across the entire year for many lines of business.
AIR's updated Extratropical Cyclone Model for Europe offers a comprehensive view of year-round risk across 22 countries in Europe for 47 construction classes and 117 occupancy classes. The updated model supports a wide range of specialty lines, including large industrial facilities, inland and oceangoing marine cargo, marine hull, automobiles, and more. It captures the meteorological complexities that define the hazard, including storm frequency and storm clustering, and explicitly accounts for differences in regional and temporal vulnerability. The inter-annual variability that we have experienced over the last several years is also captured—with Callum we've already seen a fourth European extratropical cyclone and this season could be a memorable one.

Learn more about how the updated ETC model can help you capture your wind risk