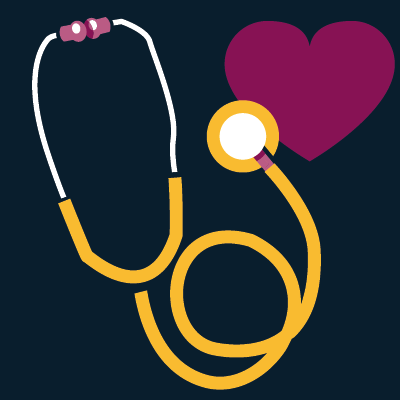 Thanks to continuous improvements in infectious disease mortality since the late 1930s, the first and second leading causes of death today in the United States (and most of developed countries) are heart disease and cancer. The overall mortality from heart disease and cancer has been declining over time due to the reduction in smoking and improvements in early diagnoses and treatments. Not everyone is benefiting, however, as younger people may be unaware of their risk.
Heart Disease Risk Blind Spot
According to the Centers for Disease Control and Prevention (CDC), every year about 610,000 people die of heart disease (1 in every 4 deaths). Annually, about 790,000 Americans have a heart attack—about 70% of them for the first time. Many people think of heart disease and heart attack as problems affecting the elderly—particularly white men. But even though heart disease risk increases with age, this doesn't mean that women and younger men are not at risk. Heart disease is the most common cause of death in both men and women, and heart attacks are becoming more common among young women. Unfortunately, most young adults—especially young women—are unaware of their risk and underestimate it.
According to the ARIC Community Surveillance Study, the annual incidence of acute myocardial infarction (AMI) hospitalizations of young people (35 to 54 years old) went up from 27% in 1995-1999 to 32% in 2010-2014, with a significant increase among young women. This increase is correlated with an increase in two major risk factors for heart disease—high blood pressure and diabetes. Furthermore, higher rates of obesity (which is associated with diabetes) can be another reason for the increasing rate of heart attack among young adults. Public health officials should therefore increase awareness about the risk of heart diseases among the young population.
Types of Cancer on the Rise
The second leading cause of death for both men and women is cancer. The most common cases in the U.S. are breast cancer (in women) and prostate cancer (in men). The most common cause of cancer deaths for both sexes in the U.S. and worldwide, however, is lung cancer. Although overall most cancer mortality rates have been decreasing, for some types of cancer mortality rates have increased.
Advances in medicine represent one of the factors that play a role in cancer mortality improvement. For example, according to the American Cancer Society, the colorectal cancer mortality rate declined 53% from 1970 to 2016 among men and women because of early screening and improvements in treatment. In adults younger than age 55, however, new cases of colorectal cancer have increased almost 2% per year since the mid-1990s and this will potentially lead to an increase in mortality.
Lifestyle factors such as lack of exercise and obesity are among the reasons for the increase in colorectal cancer among younger people. In addition, a CDC report shows that the liver cancer mortality rate increased 43% among men and 40% among women between 2000 and 2016.  The increasing prevalence of obesity, excess alcohol consumption, and hepatitis B and C infection among baby boomers are believed to contribute to the increase in mortality due to liver cancer.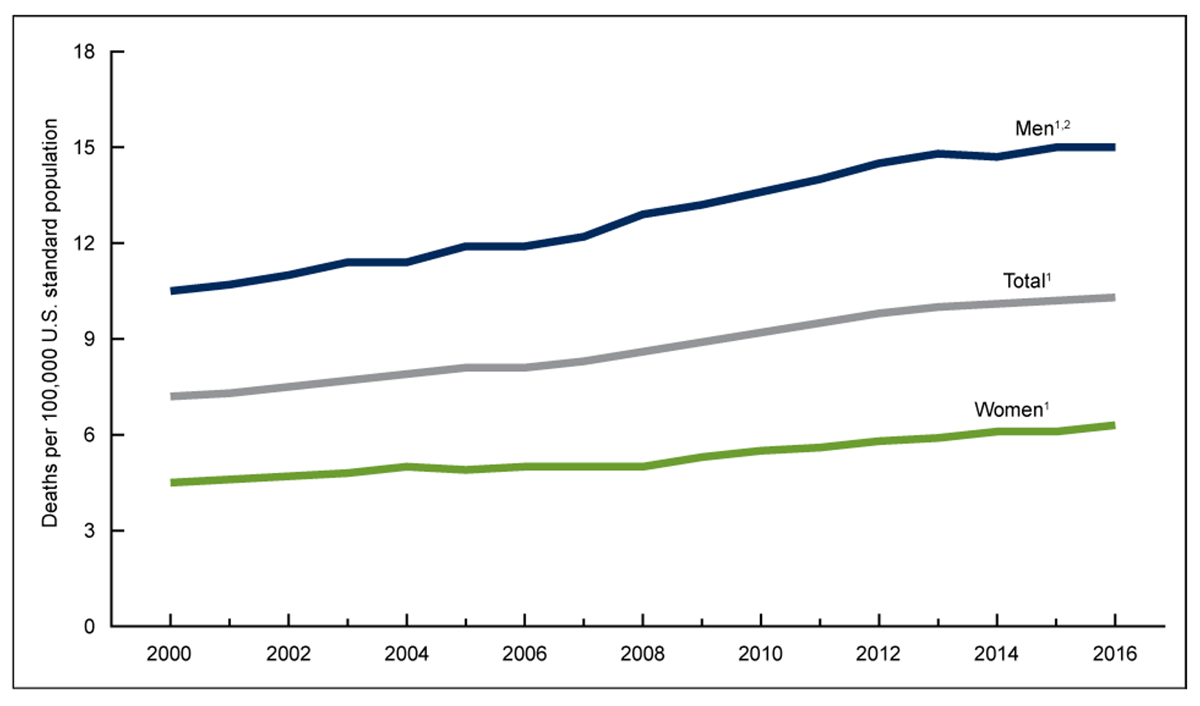 What Does This Mean?
Although the overall mortality rates of heart disease and cancer have been declining due to prevention programs and medical advancements, this trend does not apply to all ages or to both sexes equally. The health conditions people experience in their earlier years significantly impact their mortality rates over time, so it is necessary for young adults to increase their self-awareness. Moreover, it is critical for insurers and risk analysts to realize that they cannot use the same matrix to evaluate risk across all populations because of existing disparities between age and sex.
Without a science-based probabilistic solution to measure longevity risk, life insurers and annuity providers stand to lose billions of dollars as longevity and mortality projections change over time. AIR's Touchstone Life™ offers life insurers an easy-to-use, customizable view of mortality and morbidity risk. Users can develop a comprehensive understanding of their risk, leading to better financial planning, a more in-depth understanding of their current portfolio, enhanced risk selection in future underwriting decisions, and improved hedging strategies.
U.S. Life Expectancy: Trends, Uncertainties, and Longevity Risk
References
Arora, Sameer, et al. "Twenty Year Trends and Sex Differences in Young Adults Hospitalized With Acute Myocardial Infarction." Circulation, vol. 139, no. 8, 2019, pp. 1047–1056., doi:10.1161/circulationaha.118.037137.
Maas, A H E M and Y E A Appelman. "Gender differences in coronary heart disease" Netherlands heart journal : monthly journal of the Netherlands Society of Cardiology and the Netherlands Heart Foundation vol. 18,12 (2010): 598-602.
Xu JQ. Trends in liver cancer mortality among adults aged 25 and over in the United States, 2000–2016. NCHS Data Brief, no 314. Hyattsville, MD: National Center for Health Statistics. 2018.