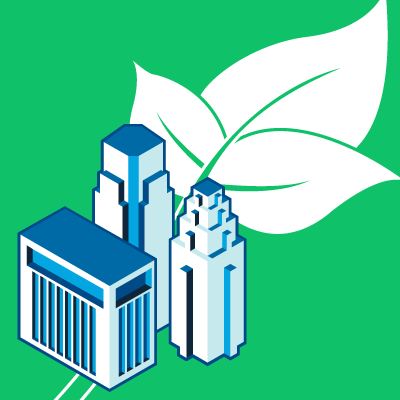 Many businesses are actively integrating sustainability into their strategic planning with the goal of creating long-term value for companies. Operational risk management is one key area within the broader business sustainability framework, and climate change is the most significant challenge that companies should address for developing a holistic business continuity plan. The global increase in temperatures caused by climate change is triggering multiple negative effects on the world's environment.
Figure 1 shows the Global Temperature Anomaly over a 140-year time period. From 1978 onward, the average annual temperature has steadily increased and is expected to continue rising through the foreseeable future. With every additional increment in temperature, there is a significant increase in accumulated heat to cause changes in local and global weather patterns. Consequences of increasing global temperatures include reduced snow cover, melting sea ice, heavier rainfall and flooding, coastal erosion, and drought.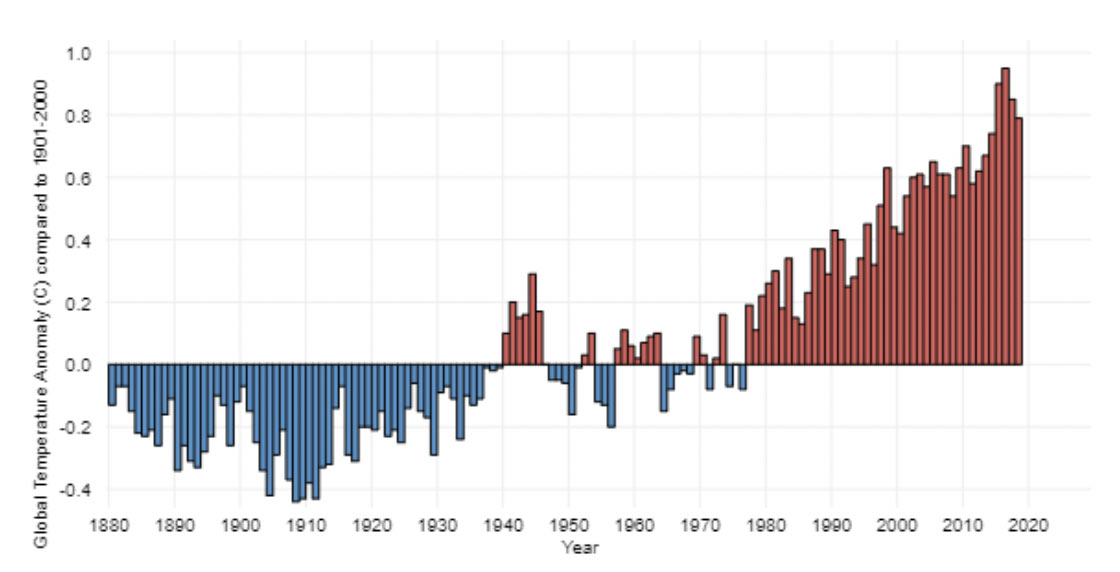 Nearly 40% of the United States population lives near the coast, and properties worth nearly USD 1 trillion are at risk from chronic inundation caused by sea level rise. Included in the same coastal areas, U.S. ports facilitate 99% of overseas trade flows and their impairment would be a blow to the nation's economic health. Another expected outcome of climate change is the migration of companies and people. For (re)insurers, this represents a shift in their exposure footprint.
While companies may understand the impact on their own operations from climate change-related issues, they often have little understanding of the impact across their entire value chains. In an era of globalized and interconnected value chains, business interruption losses can come from unpredictable directions. The bankruptcy filing of the Pacific Gas and Electric Company (PG&E) following the catastrophic California wildfires of 2017 and 2018 demonstrates the type of climate change-induced risks that can lead to severe consequences for a business. The subsequent power shutoffs implemented by PG&E to prevent wildfires from being ignited by their equipment resulted in business interruption for many of the utility's consumers.
The risks to the interconnected systems far outweigh the risks from individual sectors. As part of their sustainability, businesses should take a long-term strategic view of reducing climate-related risks while taking advantage of climate-related opportunities. To analyze the impact of interconnected systems, AIR has developed a risk modeling framework that companies can use to analyze and characterize a range of possible climate change disruption scenarios across the entire value chain.

Lloyd's and AIR co-produced a new framework to help risk managers and insurers. Read "Hidden Vulnerabilities in Supply Chain Risk: A quantitative risk modelling framework"