How often do you hear someone who has a nasty cold say they have the flu? Real flu—influenza—is a much more serious infection, and it can be deadly. This year's strains have been particularly bad, but the worst pandemic in recent history occurred a century ago. Half a billion people were infected, and somewhere between 50 and 100 million people probably died—roughly 5% of the planet's population!
As the centennial of the 1918 influenza pandemic is being marked, the National Institutes of Health (NIH) has announced that developing a universal influenza vaccine is a priority for National Institute of Allergy and Infectious Diseases (NIAID). The universal flu vaccine is supposed to be at least 75% effective, be suitable for all age groups, have protection durable for at least one year, and protect against group I and II influenza A viruses.
A universal vaccine can provide protection for multiple strains of influenza, including those that might cause a pandemic. But developing this vaccine requires the collaboration of academia, government, and industry to identify knowledge gaps about the strains that introduce a significant risk to the public, and to define strategies to address them.
To succeed in developing a universal vaccine we need to understand the transmission, natural history, and pathogenesis of influenza infection and to implement effective coordination from discovery to production and distribution.
Efforts to develop a universal vaccine, advancements in medical technology, improvements in hygiene, growing public awareness about influenza, and the implementation of disease control plans are major steps toward the goal of preventing another deadly pandemic. The goal posts, however, keep moving as the increase in global travel, climate change, and widespread deforestation can enhance the emergence of virulent and fast-spreading new strains of influenza.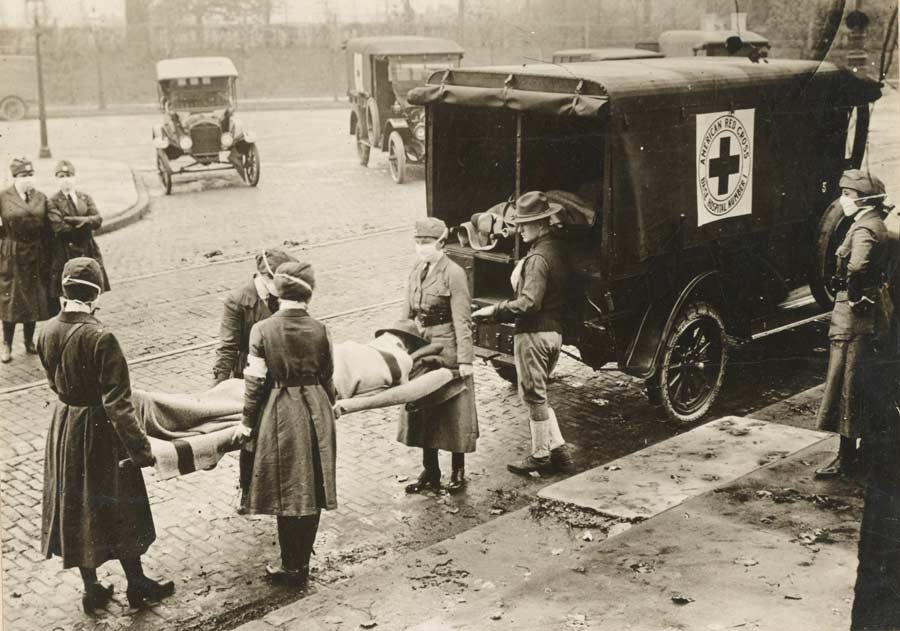 There is still a lot we don't understand about the 1918 influenza pandemic and why it cost so many lives.  Why was the outbreak mild and local in the first half of 1918, and reported in only a handful of countries around the world, for example, only to turn into a uniquely severe infection later in the year?
It is crucial for insurance companies to identify the risk associated with the next influenza pandemic, quantify it, and be prepared for its high impact on their business. What makes this effort critical is the lack of recent experience of a high-impact influenza pandemic with current medical response times and population densities. However, dynamic modeling that includes population density and movement, and applies feasible pharmaceutical and non-pharmaceutical scenarios to control the pandemic can help with understanding the scope of the threat and with planning for it.

The AIR Current article "Global Pandemic Megadisaster—Are You Prepared?" shows how a major influenza pandemic might spread around the world. Are you prepared?