The 2014–2016 Ebola outbreak in West Africa infected more than 28,000 people, took more than 11,000 lives, and caused a GDP loss of approximately USD 519 million in Sierra Leone, Liberia, and Guinea. In December 2016, Phase 3 of the Ebola vaccine showed 100% effectiveness. However, there are some warnings associated with this vaccine, which may make us think more about the steps we need to take before we are fully prepared for emerging/re-emerging infectious disease outbreaks.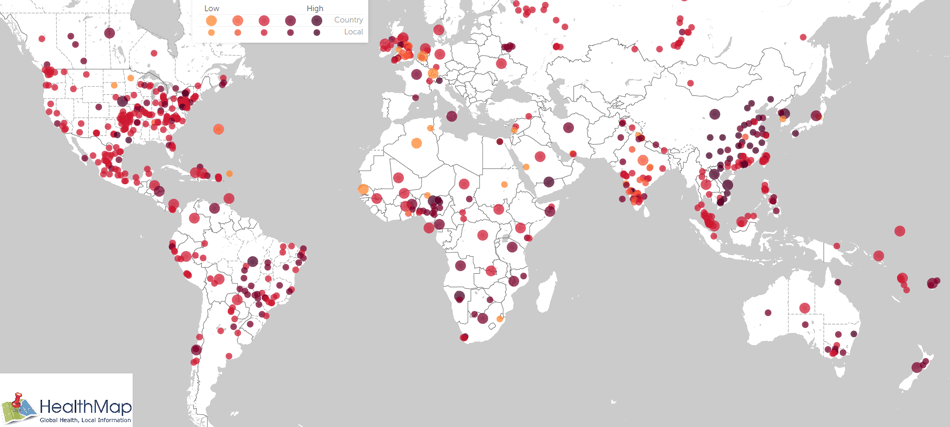 The Ebola vaccine was only developed to stop the latest Ebola outbreak, and if it is approved quickly, it will be distributed to people who are at most risk. In other words, the vaccine cannot be used for preventive purposes or vaccinating the entire population since the duration of the immunity developed by the vaccine is unknown. Furthermore, the safety of the vaccine for pregnant women, children, and HIV-positive individuals—all of whom are high-risk populations for Ebola—is still unknown.
While the developed vaccine is safe for one strain of Ebola, other strains have a high chance of causing the next Ebola outbreak. In addition, it is not easy to test the effectiveness of the vaccines while outbreaks are under control, and intentional exposure to Ebola for vaccine testing is too dangerous.
All of these concerns, along with the news about achievements on Ebola vaccine development, show the importance of ongoing studies on therapeutic and preventive methods to control infectious diseases.
The next pandemic could be right around the corner. It might be caused by a neglected disease or a new emerging pathogen. For example, while the world was recovering from the Ebola outbreak, new reports of Zika cases raised questions about how this neglected disease can cause serious birth defects for newborns of infected pregnant women. The spread of the disease even caused local transmission in Florida and Texas. As you are reading this article, new reports of avian influenza cases are being recorded in China; the World Health Organization said that more than a third of the cases of H7N9 reported since the virus was first shown to infect humans in 2013 have been reported this season, and recent cases have shown genetic mutations in the virus' DNA.
All in all, the battle against infectious disease is an ongoing mission. While we a develop treatment or vaccine for one strain, another resistant strain shows up. It seems as though as soon as we start to observe a reduction in the incidence of one pathogen, another deadly infectious disease surfaces with the potential to take tens of thousands of lives. Experts from different fields should work together continuously on many levels, from basic science, to public health, to bioinformatics, to investors, to policy makers, to ensure that we are prepared for the next pandemic.