It was one of those late nights in the office only a few days after I had moved to Singapore when I felt a slight vibration on the floor. Having lived in San Francisco, the first thing that came to mind was: Is it an earthquake? I soon recovered, however,realizing that I am in Singapore-an earthquake safe haven. Indeed,the vibrations were from the construction of a multi-million dollar skyscraper, one of several already in the neighborhood.Nonetheless, I couldn't help wondering if Singapore is truly earthquake-proof.
In reality, of course, while there are regions of low seismicity, no place on earth can be called truly"earthquake-proof." Singapore does in fact enjoy low seismic hazard, but the risk is driven by a high concentration of exposure.
In area, Singapore is one of the smallest countries in the world. Land reclamation projects have increased it from just 581.5km2 in the 1960s to 718.3 km2 today. But its small size has not deterred it from becoming one of the richest countries in the world, with 2013 GDP/per capita of more than USD 55,000 according to the World Bank. It is a major commercial hub with the world's fourth-biggest financial center and it also has one of the five busiest ports in the world.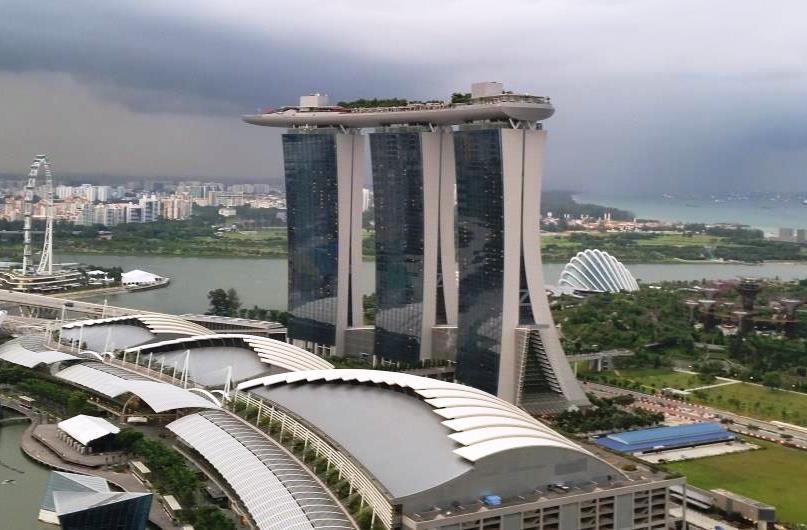 Marina Bay Sands is a structural marvel-built on the reclaimed land(Source: AIR)
Singapore is considered to be seismically safe principally because it sits within a stable part of the Eurasian Plate.However, an active earthquake belt comprising the Sumatra fault and a subduction zone is about 400 km away. This active region forms part of the Pacific "Ring of Fire," the most seismically active region in the world and fully capable of producing high magnitude events.
Singapore has been shaken by temblors from that source in the recent past, the biggest being the M8.5 Bengkulu earthquake in 2007. Although the epicenter was about 700 km away, many buildings in Singapore felt the tremor and some were even evacuated.Furthermore, the seismic waves coming from these distant sources can be amplified due to the effect of soft soil and reclaimed land in Singapore, on which some of its most complex and high value structures have been built.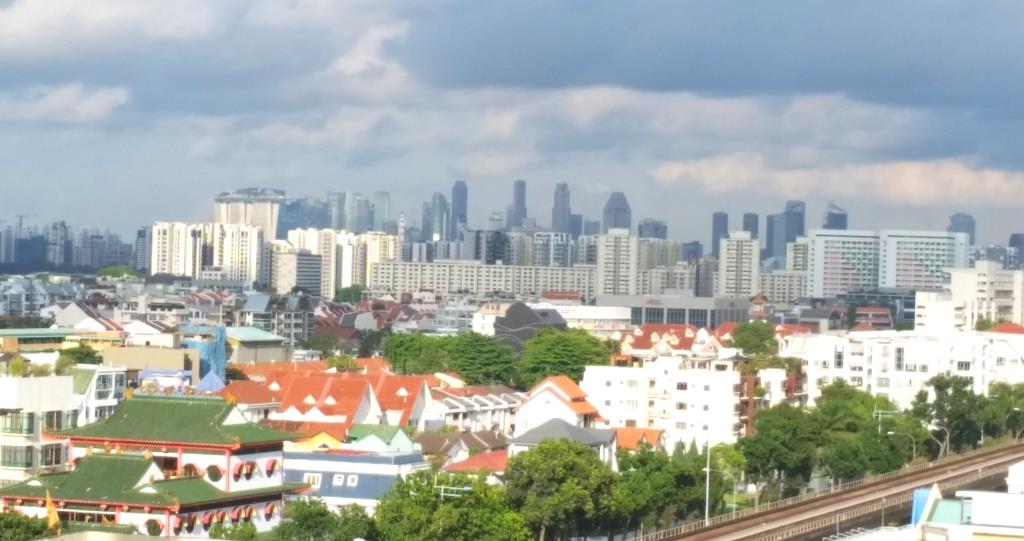 Singapore has mixed exposure ranging from low-rise to skyscrapers(Source: AIR)
Another aspect of earthquake risk is building vulnerability.Singapore has mixed exposure, ranging from super tall high-rise to low-rise single-family homes. While building codes contain provisions for structural robustness and require buildings to be designed for extra lateral loading, until recently they contained no measures to address earthquake loads explicitly. Following a study in 2013, a new set of building codes that includes guidelines on making new buildings more resistant to earthquakes has been adopted.
So while earthquakes are rare, there is seismic risk in Singapore. And with the update of the AIR Earthquake Model for Southeast Asia, which includes Singapore and is scheduled for release in summer 2016, risk managers will be better able to evaluate and manage that risk.