Lightning-fast analytics platform designed to improve the profitability of reinsurance contracts and portfolios
The continued inflow of alternative capital, the lack of major catastrophic events in recent years, and other factors have combined to obscure the industry's path toward continued profitable growth.
Are you struggling to stay ahead of the curve? Are you grappling with how to best act on your modeled catastrophe loss data in order to increase profitability? Uncovering insights and turning them into actionable decisions is challenging—and both time and resource intensive.
With Analyze Re, you can input your loss data from reinsurance contracts and portfolios and perform real-time analytics instantly, as well as view results from portfolio optimization scenarios in minutes.
How Analyze Re Can Help Your Business
Analyze Re has been built as a set of integrated tools that provide fast and accurate answers to a variety of difficult decisions reinsurers and other organizations face while analyzing reinsurance products. The following ready-to-go tools enable anyone to get started right away.
Price Complex Contracts
As the structures of reinsurance contracts have become more complex, companies need flexible, easy-to-use tools to visualize and analyze such complex contract terms.
With Analyze Re, you can provide your underwriters with real-time, marginal impact metrics, enabling teams to price individual reinsurance contracts for greater profitability and improve the structuring of reinsurance programs.
Portfolio Management/Roll-Up
The ability to view your portfolio from more than one perspective is critical—and now possible—with Analyze Re.
Run "what if" analyses on your portfolio by manually adding or removing contracts to instantly see the effect on profitability. You can even take layers from different contracts, and slice and dice them together to identify the layers in which you might increase or decrease your participation.
Portfolio Optimization
Would you like to know how to optimally restructure your book of business to reduce your 1% Tail Value at Risk (TVaR) without impacting profitability? Or does your company have requirements that Florida be no more than 70% of your business?
Analyze Re technology is designed to help executive teams and underwriters explore long-term, strategic planning and portfolio optimization scenarios without sacrificing control. The platform enables teams to set realistic constraints for their portfolio and gain insight into the most optimal tradeoffs between risk and return for improved profitability.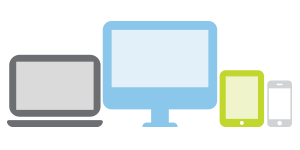 Access Analytics on the Go
Engineered for accessibility and speed, Analyze Re is a powerful SaaS (software as a service) platform that can be accessed through APIs via either an Excel add-in or on the web. That means that you can use a computer, tablet, or mobile device to access your Analyze Re analytics from anywhere.
Model Agnostic
No matter what catastrophe modeling software you use, your model loss outputs can be input into Analyze Re for further analysis in one location. The platform is compatible with whatever combination of Touchstone®, CATRADER®, or third party modeling tools you choose to use.
Customizable and Scalable
Analyze Re is a toolkit on which you can build. Technical teams can solve complex challenges by leveraging APIs and taking advantage of the Analyze Re analytics library to expedite development cycles, shortening timelines for creating and releasing new capabilities.