Webinar: What Does Machine Learning Mean for the Life Insurance Industry?
As the life insurance market seeks opportunities for increased speed and precision through automation and advanced risk analytics, machine learning is emerging as a useful, though complex, tool to meet these goals. Join Doug Fullam, ASA, AIR's Director of Life and Health Solutions, as he provides an introduction to machine learning for a life insurance audience. He'll not only compare the capabilities of machine learning with those of traditional methods but also walk you through use cases for this powerful method of data analysis.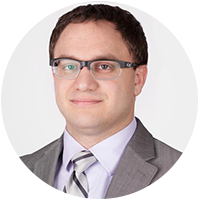 Doug Fullam, ASA
Director
dfullam@air-worldwide.com
Doug Fullam is the Director of Life and Health Solutions in the Consulting and Client Services group. He is responsible for helping companies develop solutions for managing life and health risks. Doug earned a B.A in Mathematics—Actuarial Science and a B.A. in Economics from the University of Connecticut. He is an Associate of the Society of Actuaries.