Webinar: The Latest Enhancements to AIR's Inland Flood Model for Central Europe 
Insured properties in Europe continue to grow in number and are becoming an increasingly large part of global (re)insurers' exposure to inland flood risk. To help companies assess and mitigate their risk from these damaging floods, AIR has expanded the domain of our inland flood model for Central Europe to include Poland and significantly updated the existing domains of Austria, Czech Republic, Germany, and Switzerland. In this webinar, AIR explores these and other model updates, including the expanded vulnerability component, additional historical events, and an enhanced precipitation catalog.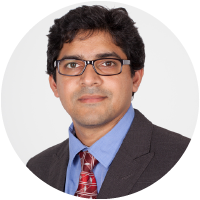 Kiran Chinnayakanahalli, Ph.D.
Senior Scientist  
KChinnayakanahalli@air-worldwide.com
Dr. Kiran Chinnayakanahalli is a Senior Scientist and Manager of the Hydrology team in AIR's Flood group. He has worked on various components of AIR's inland flood models for the U.S., Japan, and Central Europe, including the transformation of precipitation into river flow, dam regulation, and snow modeling. He obtained his Master's degree and Ph.D. from Utah State University. For his dissertation, he developed a river classification system to quantify the relationship between streamflow regime and macroinvertebrates in the western United States. Prior to joining AIR, he held a postdoc position at Washington State University, studying the implications of climate change on agriculture and water resources of the State of Washington.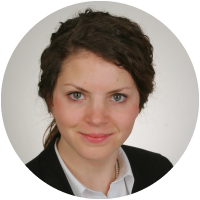 Margot Doucet
Risk Consultant
MDoucet@air-worldwide.com
Margot Doucet is a Risk Consultant with AIR Worldwide. As a part of the consulting and client services team, Margot supports clients primarily in the reinsurance and broker segments and provides internal support out of the Munich, Germany, office for AIR's flood research team. Margot received her MSc degree in Environmental Engineering from the Technical University of Munich in 2016. Prior to working at AIR, she worked as a researcher in flood modellng at the University of Stuttgart and worked in Canada as an environmental engineer in the geotechnical consulting field.