Webinar: The Addition of Great Britain Storm Surge to AIR's Extratropical Cyclone Model for Europe
With 10 – 15% of coastline less than 5 meters above sea level, the UK is one of the regions in Europe most vulnerable to coastal flooding. In place of the previous Coastal Flood Model for Great Britain, AIR has incorporated the storm surge sub-peril for Great Britain into our recently updated Extratropical Cyclone Model for Europe. In this webinar, AIR experts present the expanded Great Britain model domain, the incorporation of the latest levee data to improve surge footprints, and how the wind and pressure from the existing extratropical cyclone model drive the surge component.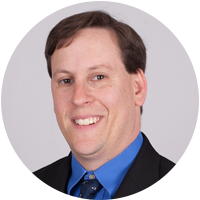 Richard M. Yablonsky, Ph.D.
Principal Scientist
RYablonsky@air-worldwide.com
Dr. Richard M. Yablonsky is a Principal Scientist in AIR's Research and Modeling group. He is currently managing the storm surge hazard team. Prior to joining AIR, Richard researched hurricane-ocean interaction and contributed to the development of the ocean component of NOAA's and the U.S. Navy's operational hurricane models as a Marine Research Scientist at the University of Rhode Island's Graduate School of Oceanography in Narragansett, R.I. He was also a Visiting Scientist at the Developmental Testbed Center in Boulder, Colorado. He earned a B.A. in Chemistry, a B.S. in Meteorology, and an M.S. in Atmospheric Science from North Carolina State University and a Ph.D. in Oceanography from the University of Rhode Island. He has achieved the designation of Certified Extreme Event Modeler by completing the requirements of the AIR Institute Certified Extreme Event Modeler Program.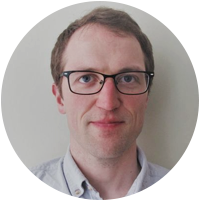 Alastair Clarke, Ph.D.
Research Associate
AClarke@air-worldwide.com
Dr. Clarke works in AIR's London office supporting clients with their model evaluation and research needs. Highlights of his recent work include quantifying the impact of the hours clause on U.S. hurricane losses and the impact of observed climate trends on typhoon risk. At AIR he specializes in flood and tropical cyclone models and participates in AIR's climate change research. Alastair has a B.A., MEng, and Ph.D. in Chemical Engineering from the University of Cambridge. His Ph.D. was on the modeling of carbon dioxide gas leaks from geological storage sites.