The Broader Solution for Commercial Underwriting from AIR and Verisk Analytics
Join us as we look across the entire Verisk enterprise to see how AIR integrates our parent company's vast data resources and analytics into a workflow ideally suited to the commercial underwriter.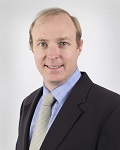 Peter Bingenheimer, CCM
Vice President
PBingenheimer@air-worldwide.com
Peter Bingenheimer is a Vice President within AIR's Business Development and Consulting and Client Services group. In this role, he oversees AIR's consulting and modeling support efforts for AIR's U.S. insurer, insurance broker, and reinsurance broker clients. During his tenure at AIR, Peter has led a wide variety of projects, including full-scale insurer and reinsurer portfolio analyses, rate-making and mitigation studies, catastrophe bond risk analyses, model evaluation studies, and new client implementations. Prior to joining AIR, Peter worked as a Case Manager for John Hancock Financial Services. He received a B.A. in Economics from Colby College.
PDF download available below: