Own the Risk in Commercial Underwriting in Touchstone
Making intelligent, data-driven underwriting decisions is the key first step in effective catastrophe risk management. In the first of a three-part webinar series, we will go through the process of evaluating a new submission in Touchstone®'s Underwriting Mode. Learn how the Underwriting Mode is specifically designed with the needs of underwriters in mind, providing them with user-friendly detailed and customizable information about the accounts they are considering.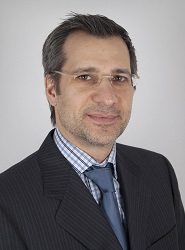 Peter Baltatzidis
Director of Product Management
PBaltatzidis@air-worldwide.com
Peter Baltatzidis is a Director in AIR's Product Management group. He is part of the product management team that helped successfully launch Touchstone®, which has gained wide acceptance across the marketplace. He now guides several new Touchstone initiatives, including the new underwriting functionality, and supports efforts to ensure a positive user experience and workflow for clients. Peter also oversees the development of AIR's Integration Solutions; APIs and Web Services that enable data and analytics to be embedded into existing applications and workflows—on the desktop, web, and cloud. He earned a B.S. in Mechanical Engineering at Worcester Polytechnic Institute and an MBA from the Olin School of Business at Babson College.
PDF download available below: