Managing Terrorism Risk in Touchstone
More than a decade after 9/11, terrorism remains a highly dynamic threat, capable of causing significant insurance losses. Learn how to manage your risk using the AIR Terrorism Model in Touchstone.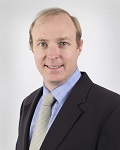 Peter Bingenheimer, CCM
Vice President
PBingenheimer@air-worldwide.com
Peter Bingenheimer is Vice President in AIR's Consulting & Client Services Group. Since joining AIR, he has led a wide variety of projects, including full-scale insurer and reinsurer portfolio analyses, rate-making and mitigation studies, cat bond risk analyses, model evaluation studies, and new client implementations. Prior to joining AIR, Peter worked as a Case Manager for John Hancock Financial Services. He received a B.A. in Economics from Colby College.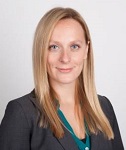 Alissa Legenza, CCM
Risk Consultant
ALegenza@air-worldwide.com
Alissa Legenza is a Risk Consultant in AIR's Consulting & Client Services Group, where she is responsible for regulatory and rating agency client services. She is the primary resource on regulations and procedures in connection with the Terrorism Risk Insurance Act (TRIA). Prior to joining AIR, Alissa worked as a consultant providing actuarial valuation services for large pension and employee stock option plans. She earned a B.S. in Astrophysics from Rutgers University.