Webinar: Automating Your Risk Analytics from Account Underwriting to Reinsurance Portfolio Management 
To stay competitive in a rapidly changing marketplace, (re)insurers need innovative ways to automate their workflows and seamlessly integrate risk analytics into their decision-making processes. Join us for this online seminar to learn how AIR's integration and automation solutions can be applied throughout the (re)insurance value chain. Experts from AIR will provide an overview of:
The benefits of integration
How Touchstone Re™ APIs can be used to automate and streamline a reinsurer's workflow
The roadmap for AIR's future suite of automation and integration solutions
Bill Walker, CPCU, ARe, ASLI, CEEM
Senior Product Manager 
bwalker@air-worldwide.com
Bill Walker is a Senior Product Manager in AIR's Product Management group. In this capacity, he oversees the full suite of Touchstone and Touchstone Re APIs and is responsible for the development of the API roadmap and for identifying and promoting API improvements. He works closely with the Business Development group and prior to joining the Product Management group earlier this year, he worked for 9 years in the Consulting and Client Services group. Bill earned a B.S. in Nuclear Engineering from Rensselaer Polytechnic Institute, an M.I.M. from Thunderbird School of Global Management, and an MBA from Case Western University.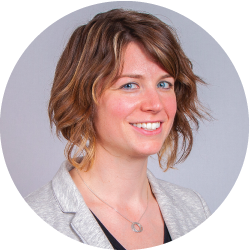 Katie Ward, ARe, CEEM
Manager
kward@air-worldwide.com
Katie Ward is a Manager in AIR's Consulting and Client Services group. She serves as a project manager overseeing the execution of integration, customization, migration, and major model projects as well as software expansions with AIR. She has spent the last 7 years working with reinsurance clients to perform catastrophe analyses, interpret analysis results, optimize modeling workflows, and provide software training. Katie earned her B.S. in Environmental Science from Northeastern University.