Are You Prepared for the Next Winter Storm?
In this webinar, AIR Scientist Michelle Cipullo and AIR Senior Engineer Bria Kordi, Ph.D., take a look back at winter 2014-2015 and discuss what to expect this winter from the effects of El Niño. We also take an in-depth look at how we developed the new AIR Winter Storm Model for Canada, including its three sub-perils: wind, winter precipitation (snow, ice pellets, and freezing rain), and freezing temperatures.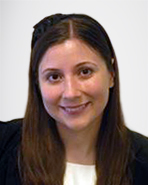 Michelle Cipullo
Scientist
mcipullo@air-worldwide.com
Michelle is a Scientist in AIR's Research and Modeling group, working mainly with hazards associated with Extratropical Cyclones.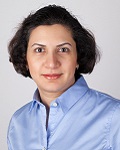 Bria Kordi, Ph.D., CCM
Senior Engineer
bkordi@air-worldwide.com
Dr. Kordi is a Senior Engineer in AIR's Research and Modeling group, working primarily on the wind vulnerability of civil engineering systems. She has been involved in the development of Canada Windstorm models, particularly Canada winter storm Model. Prior to AIR, she was a Post-Doctoral Researcher in the Boundary Layer Wind Tunnel Lab at Western University, Canada, where she investigated dynamic wind loading on low-rise structures. She earned her Ph.D. in Wind Engineering from Western University in London, Ontario, Canada, an M.Sc. in Civil engineering from Sharif University of Technology in Tehran, Iran, and a B.Sc. in Civil Engineering from Tehran Polytechnic.