2018 AIR U.S. Hurricane Season in Review
In this webinar, Dr. Eric Uhlhorn and Dr. Karthik Ramanathan provide their insight and analysis on the 2018 U.S. hurricane season.
You will walk away with a deeper understanding of what happened this season in terms of storm activity and climate signals, the impact of building codes and risk mitigation, and how ongoing scientific research is driving improvements to storm forecasting and real-time loss estimates.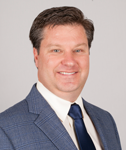 Dr. Eric Uhlhorn
Senior Principal Scientist
euhlhorn@air-worldwide.com
Eric Uhlhorn joined AIR in 2015 as a Principal Scientist in our Research Department. Eric most recently worked as a Meteorologist for NOAA/AOML/Hurricane Research Division. Prior to that, he worked as a Senior Research Associate III for the Cooperative Institute for Marine and Atmospheric Studies for the University of Miami and a Systems Analyst for Booz-Allen and Hamilton. Eric earned his Bachelor of Science Degree in Meteorology from Florida State Univeristy, his Master of Science Degree in Physical Oceanography from Florida Institute of Technology, and his Ph.D. in Meteorology and Physical Oceanography from the University of Miami.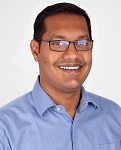 Dr. Karthik Ramanathan
AVP, Principal Engineer
kramanathan@AIR-WORLDWIDE.COM
Karthik Ramanathan, Ph.D. is an AVP and Principal Engineer in AIR's Research and Modeling group, working primarily on the wind and storm surge vulnerability of civil engineering systems. He heads AIR's vulnerability and loss modeling group in modeling the risk from atmospheric perils to the built environment across the globe. He has participated in numerous post-disaster damage surveys, the most recent ones being in the aftermath of Hurricane Irma (2017), Hurricane Sandy (2012), and the M7.0 2010 Haiti Earthquake. He holds a Master's degree in Structural Engineering from the University of Pittsburgh, a Master's degree in Structural Engineering, Mechanics and Materials from the Georgia Institute of Technology, and a Ph.D. in Civil Engineering from the Georgia Institute of Technology with a special focus in earthquake engineering.