Typhoon Risk in Japan
In 2018 and 2019, four powerful typhoons struck Japan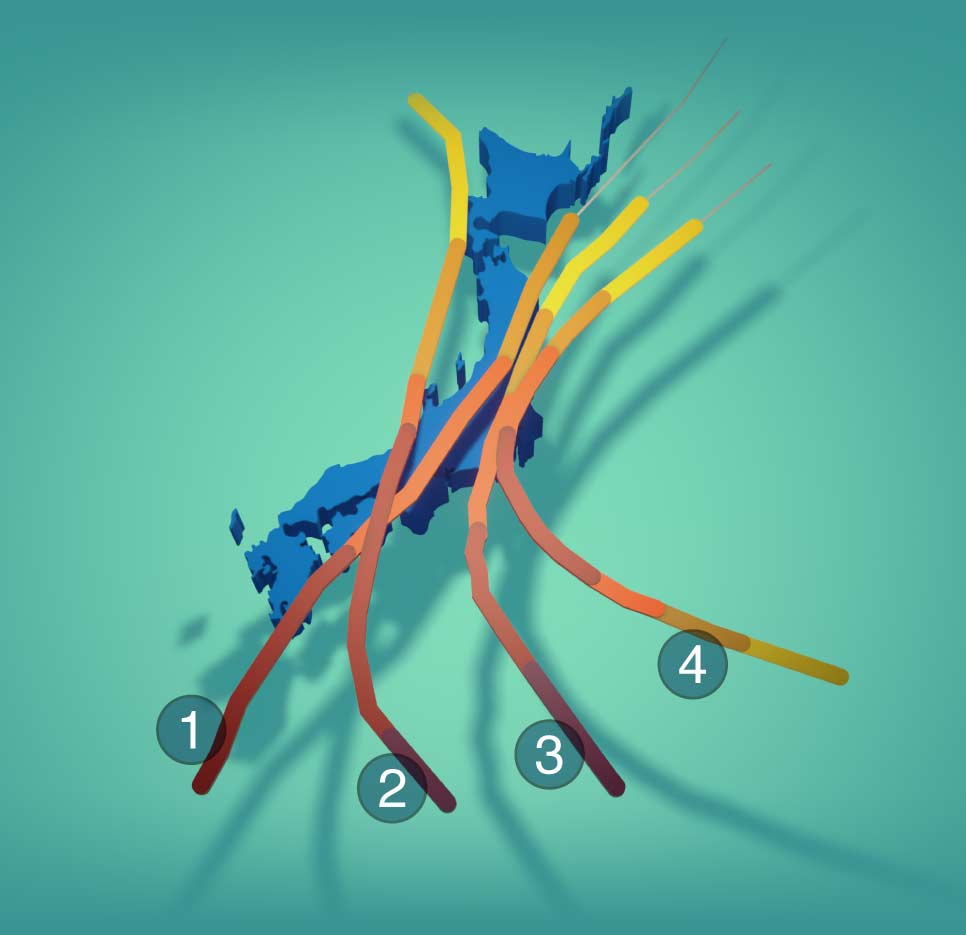 TRAMI 2018
Arrived three weeks after Jebi
Traveled over nearly the entirety of Japan's Pacific Coast
Insured loss ~USD 4 billion
JEBI 2018
Peak wind gusts of 305 km/h
Tracked directly over Osaka
Insured loss ~USD 13 billion
HAGIBIS 2019
Large storm with record-breaking precipitation
Tracked directly over Tokyo
Insured loss ~USD 8-10 billion
FAXAI 2019
Made landfall in the Tokyo Metropolitan region
Brought storm surge and heavy precipitation
Insured loss ~USD 6 billion
Putting Losses in Context
Benchmarking the individual return periods of the 2018–2019 storms, losses were high but not extreme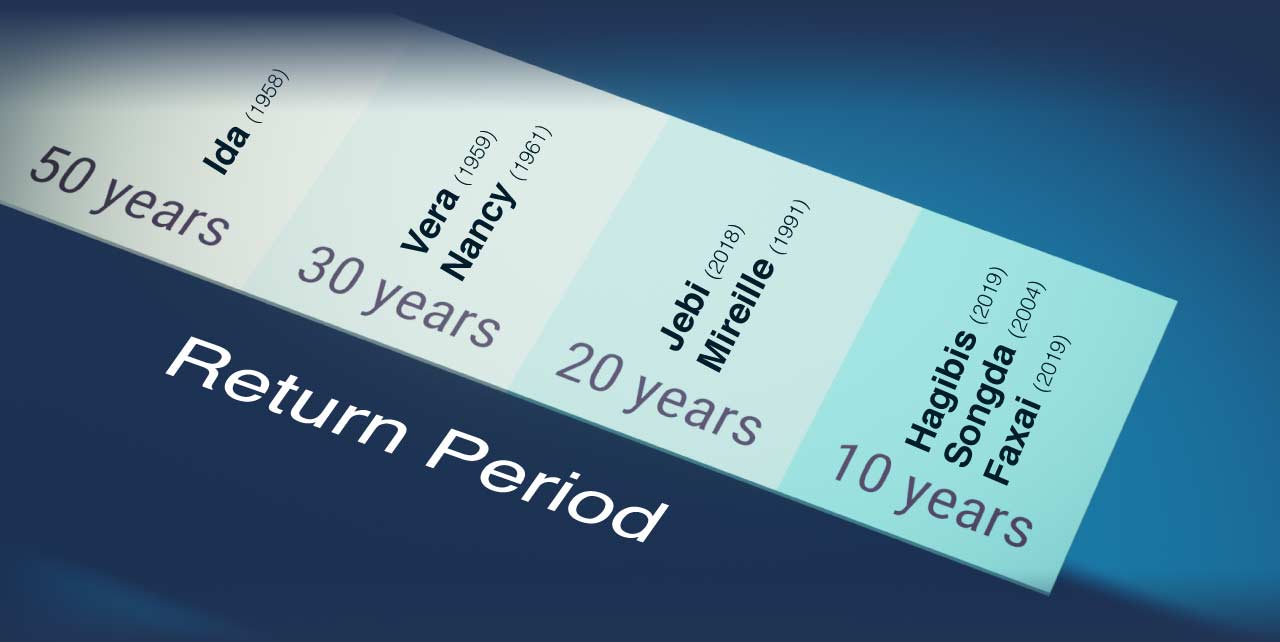 With more than USD 30 billion in losses in two years, is there a "new normal" of higher losses?
A modern-day recurrence of Typhoon Ida (1958) and Typhoon Vera (1959) would result in USD 35 billion.
Even higher losses from back-to-back years are possible. In the catalog of the AIR Typhoon Model for Japan, there are nearly 1,000 instances: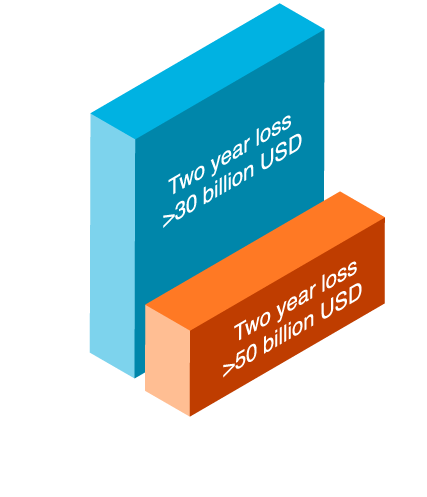 Is Climate Change Driving Up Losses?
The impact is captured in the AIR Typhoon Model for Japan, which reflects the current climate.
Accounting for historical activity through 2019, the modeled frequency and intensity of landfalls remains robust.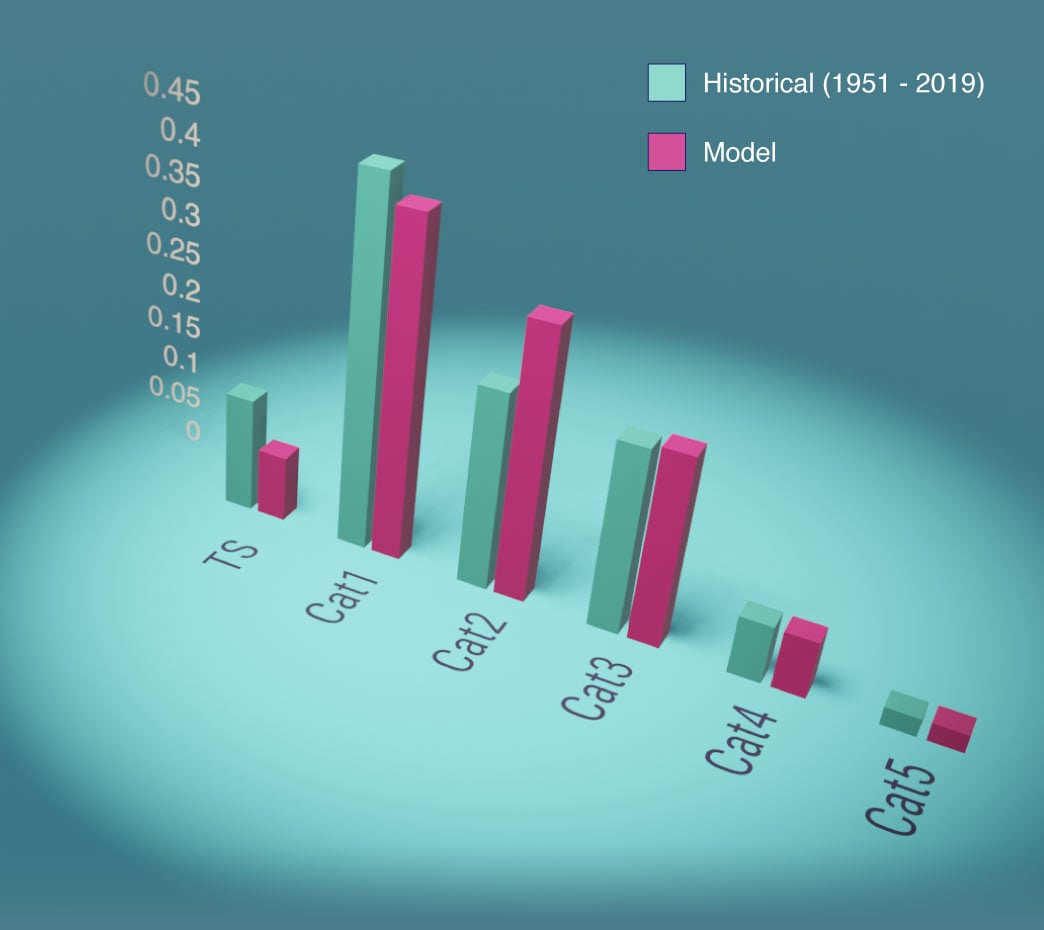 Scientists believe that climate change may be making storms:
Slower Wetter Reach peak intensity farther north Lessons Learned
Wind vulnerability functions have been updated in the AIR model based on industry exposure changes and analysis of extensive claims and damage data
Flood damage can still be high, despite substantial investments in defenses over the last decades