Going Viral: Preparing for the Next Pandemic
According to the global insurance industry, pandemic is one of the most important extreme risks that the insurance industry should prepare for. The potential for international disease spread is of great concern as the world becomes ever more interconnected. To prepare for the impact of infectious disease outbreaks on the life and health insurance industries, AIR is releasing an update to its Pandemic Model later this year. In this session, you will hear how we updated the financial module to incorporate loss due to influenza-related healthcare utilization, and get a first look at the six new diseases added to our model.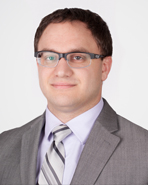 Doug Fullam
Senior Manager, Consulting
dfullam@air-worldwide.com
Doug is a Manager in the Consulting and Client Services group. He is responsible for helping companies develop solutions for managing life risks. Prior to AIR, Doug worked as an Actuarial Associate for Towers Watson in Boston, where was involved in calculating the liabilities, funding requirements, and cash flows of private and public pension plans. Doug earned a B.A in Mathematics—Actuarial Science and a B.A. in Economics from the University of Connecticut. He is an Associate of the Society of Actuaries.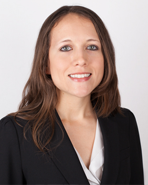 Kierste Miller
Scientist, Research
kmiller@air-worldwide.com
Kierste is a Scientist in our Research Department. Most recently, Kierste held a position as a Research Assistant in the Division of Epidemiology, Human Genetics, and Environmental Sciences Department at the University of Texas School of Public Health. There, she was responsible for supporting a research group that was studying the epidemiology of substance abuse and alcohol use by minorities, as well as the associate of substance abuse with domestic violence and diabetes. Prior to this, Kierste held a position as a Public Health Intern at the Texas Department of State Health Services. There Kierste analyzed data related to the 2009 Influenza H1N1 A outbreak. In addition, Kierste has earned a Bachelor of Science Degree in Computational Biology from the University of Texas.