2018 AIR U.S. Hurricane Season Preview
AIR Principal Scientist Dr. Eric Uhlhorn presents our annual U.S. Hurricane Season Preview webinar, offering his perspective on El Niño's failure to form in 2017, what might be in the cards for the 2018 hurricane season and which climate signals to keep an eye on.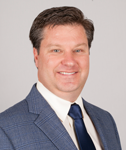 Dr. Eric Uhlhorn
Senior Principal Scientist
euhlhorn@air-worldwide.com
Eric Uhlhorn joined AIR in 2015 as a Principal Scientist in our Research Department. Eric most recently worked as a Meteorologist for NOAA/AOML/Hurricane Research Division. Prior to that, he worked as a Senior Research Associate III for the Cooperative Institute for Marine and Atmospheric Studies for the University of Miami and a Systems Analyst for Booz-Allen and Hamilton. Eric earned his Bachelor of Science Degree in Meteorology from Florida State Univeristy, his Master of Science Degree in Physical Oceanography from Florida Institute of Technology, and his Ph.D. in Meteorology and Physical Oceanography from the University of Miami.