At AIR, we know that how we do business is just as important as our results. To ensure that we deliver superior products and services for our clients, we foster a work environment based on a strong set of corporate values that guide our approach.
Our Core Purpose
Our Core Purpose represents what is important to us as an organization. It is what inspires us to do what we do: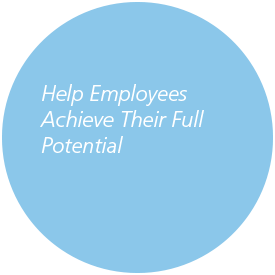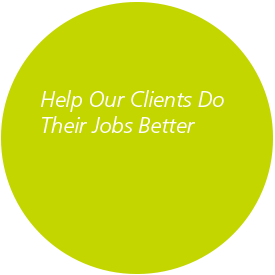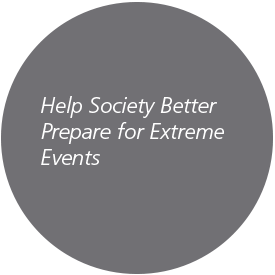 Our Values
Our Values define our approach as an organization. They are how we get things done:
Excellence
Sweat the details and get it right. Improve continuously and exceed expectations. Be innovative and open to the innovations of others.
Integrity
Act with integrity in everything we do. Be honest with clients, employees and vendors. Admit mistakes immediately, and work to correct them.
Respect
Treat all employees with the same courtesy and respect with which we treat clients. Encourage contrary opinions and nurture an atmosphere of open discussion where everyone feels welcome to contribute.
Teamwork
Share information. Speak up if something is wrong or if we can do it better, even if it is not in your area. Value others based on their knowledge and contributions, not on their positions or titles.
Passion
Bring enthusiasm, innovation, and excitement to your work. Infuse what you do with passion so that your colleagues and customers catch the fever too.
Persistence
Be persistent in every activity we are committed to. Don't be afraid to fail.
Confidence/Humility
Be confident enough to express ideas, act on them, and take responsibility for them. Be humble enough to be a team player and act collaboratively. Find the right balance between talking and listening.