See Your Risk Clearly with Touchstone
The future is leaner, faster and more agile. You need answers to questions that are unique to your business to help you make informed decisions based on a fuller view of your catastrophe risk.
AIR designed the latest version of Touchstone® to bring your detailed and aggregate modeling together—all in one platform. This release of Touchstone also builds on our commitment to an open platform, enabling teams to build their own custom models for fast, intuitive insight into what drives your risk.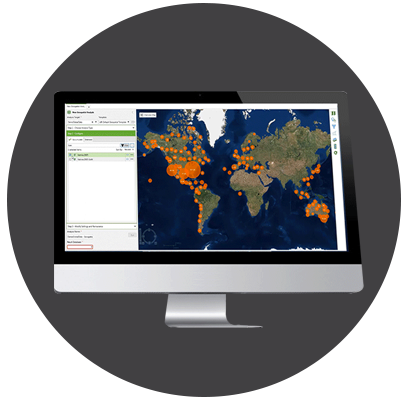 Touchstone is getting a fresh new look
Our new look is more than skin-deep; it's a reimagining of how Touchstone can work now and in the future. As a result of user feedback, we've simplified navigation to be more intuitive, streamlined workflows, and added faster access to your projects and your results. This new look and feel helps you focus your analyses and unlock deeper insights. Simple has never been so powerful.
All in one platform
Now you can seamlessly integrate your data with Touchstone Re, AIR's next generation reinsurance underwriting and portfolio management application. Leverage AIR's detailed and aggregate modeling capabilities for a holistic view of your risk. After you run a detailed loss analysis in Touchstone, the platform will recognize your reinsurance terms so you can run a sensitivity test or add the contract to a portfolio.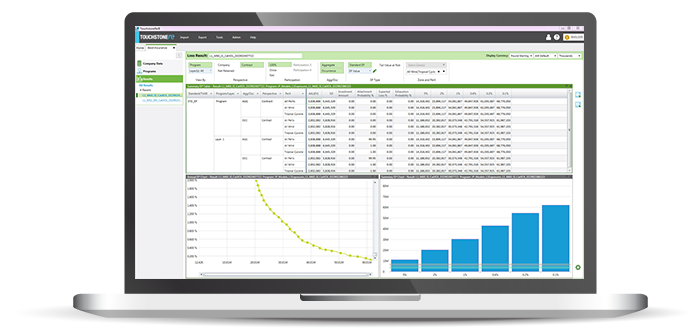 Drill into zones to better understand your risk
To help support pricing and portfolio management, you need visibility into your exposure and loss results—down to the region. Now you can use Zonal Analytics to define custom geographic regions, analyze the loss for these zones, and view breakdowns of loss results by model or peril in each zone. The zones created can be shared across other business units, and are accessible in Touchstone Re.
Develop your own view of risk
We continue to look for new ways to provide transparency, flexibility, and business agility so you can own the risk. Simply extend and create your own model using AIR's new Model Builder, which lets you specify and test your own hazard and engineering components before using them in Touchstone.
At our core—new and updated models that provide a better understanding of risk
In addition to a long list of new software capabilities, Touchstone features major enhancements to the U.S. Wildfire Model and an update to the update to the AIR Crop Hail Model for the United States. In Europe, we are making significant updates to the AIR Extratropical Cyclone Model for Europe and are introducing the AIR Severe Thunderstorm Model for Europe.