2016 AIR Hurricane Season Preview
Dr. Eric Uhlhorn, an AIR Principal Scientist, will deliver an analysis of forecasts for the 2016 hurricane season and provide perspective on how predicted La Niña conditions may affect hurricane activity in the Atlantic and Pacific basins. The agenda will also include best practices for assessing hurricane losses in real time using AIR's ALERT™ service and Touchstone®, the industry's next generation cat modeling platform.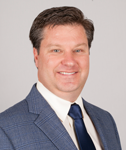 Dr. Eric Uhlhorn
Principal Scientist
euhlhorn@air-worldwide.com
Eric is a Principal Scientist in AIR's Research Department. Prior to joining AIR he was a research meteorologist at the NOAA Hurricane Research Division. He has expertise in the areas of tropical cyclone surface wind measurement and analysis of tropical cyclone wind field structure.