The year 2020 has been a surprising one, even from the perspective of those who deal routinely in extreme events. As of end of October, reported cases of COVID-19 worldwide topped 40 million, while the number of deaths surpassed the 1 million mark. With fluctuating infection rates and inconsistent control measures, there is clearly still a long way to go before the end of the pandemic, and at the same time there is still the constant threat of earthquakes, hurricanes, floods, wildfires, and other natural and man-made disasters, which have already generated high catastrophe losses this year. The resulting situation, immensely complex and potentially volatile, has generated a lot of uncertainty throughout the re/insurance industry (and most other industries). This situation has also prompted me to reflect upon where AIR is headed and reaffirm that what is more certain than ever is our mission to develop the best and most robust extreme event models to help society become more resilient. Looking forward, there are a few areas of focus that drive AIR's strategy and vision that I'd like to share and explore.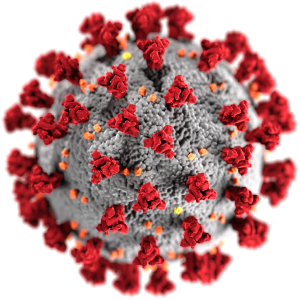 Interconnectedness of Risks
As we saw early on during the pandemic, the significance of COVID-19 extended far beyond the number of cases and deaths (click here to see the Verisk COVID-19 Dashboard). From business interruption, supply chain disruptions, liability, and increased cyber attacks, the pandemic has brought the interconnectedness of risks to the forefront in the insurance industry. We are seeing a clear need to explicitly model these interconnections, which is why we are working with our colleagues at our parent company, Verisk Analytics, to develop databases of the networks that connect businesses to better understand the risks that they are exposed to. One example of work already under way at AIR is our effort to extend our pandemic model to explicitly model business interruption losses. While the majority of business interruption losses from the pandemic are not expected to be covered under current policies, we are supporting new schemes and products that we hope will improve future resilience.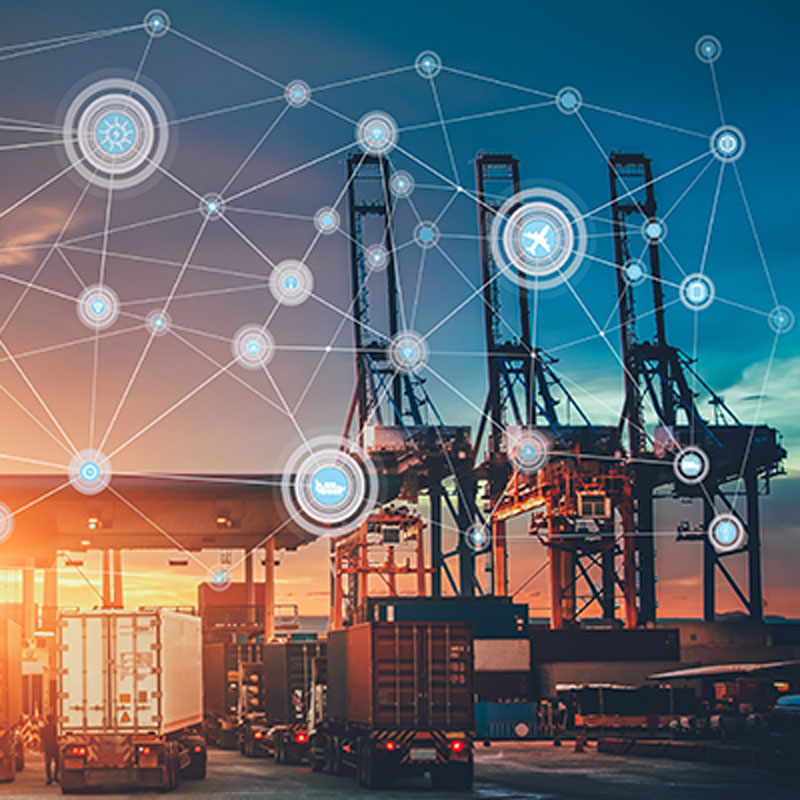 In light of recent events, the World Economic Forum published a paper on the urgent need for more sustainable management of interconnected shocks, calling upon businesses, the re/insurance industry, and regulators to more proactively manage and reduce risk, and for corporate stakeholders and investors to prioritize resilience efforts. We thus not only expect an increased focus on interconnected risk from insurers and reinsurers, but also from organizations themselves. Businesses will need to develop more robust continuity plans, and other stakeholders such as customers, suppliers, governments, investors, and rating agencies will want more transparency into how businesses are preparing for extreme events. Businesses may start using modeling tools themselves, instead of solely relying on their insurers or brokers, and the new insight this provides can spur them to seek additional insurance protection, presenting growth opportunities for insurers who are prepared to serve this segment.
Climate Change
Next I'd like to discuss climate change, which was arguably the most critical issue in the industry before the pandemic. I've shared my view in a past issue of Perspectives about the role that insurance can play in increasing climate resilience, and I'm excited to be able to provide an update on the work that we've been doing and where we're headed.
The most urgent question the insurance industry is asking us about climate change is whether our models reflect the near-term climate. To provide more transparency into how each model accounts for climate change, we have introduced a new section to our model documentation for our atmospheric peril models called "Accounting for Climate Change." Here, we discuss historical trends, what climate models forecast for the peril, and how our model incorporates the information to reflect the current risk. This information is helping clients not only better assess their own view of risk but also respond to the increasing volume of questions from other stakeholders such as rating agencies, regulators, and investors.
We are also developing climate change scenarios for the AIR U.S. hurricane model, scheduled to be released later this year. Taking a realistic hurricane informed by a historical event that impacts a major metropolitan area, we perturb key parameters of the storm (such as wind speed, precipitation, and sea level rise) to reflect two potential climate regimes for the year 2050. We expect that the resulting dialogue with the industry about these scenarios will help all of us make more informed decisions about what types of solutions are needed. Looking further ahead on our model development roadmap, we are pioneering a new framework for climate risk modeling that will blend our existing hybrid physical/statistical approach with machine learning to develop new global atmospheric catalogs that represent future climate states at different time scales. The result will capture both large- and small-scale atmospheric features that give rise to extreme events, as well as both local and distant correlations in weather phenomena. Our Chief Research Officer Jay Guin has published an excellent piece introducing this effort, and will share much more on this multiyear effort in the coming months.
Finally, our focus on climate change extends beyond the physical risks. We are also enhancing our casualty analytics capabilities in Arium by developing scenarios to help understand the potential impacts of litigation around climate change.
Transformative Technology
On the technology and analytics front, we have seen an increased focus on using machine learning and artificial intelligence to address data challenges and drive innovation. We've been investigating and leveraging machine learning techniques for a few years, and we've identified a few new areas of application. One is for enhancing our exposure databases, which we maintain for more than 100 countries around the world. For example, we are training algorithms to identify high-rise buildings from the patterns of shadows in satellite imagery. In regions where this information is not typically collected, the availability of an alternate method to accurately identify these high-value buildings with unique performance during disasters is crucial for reliable modeling results.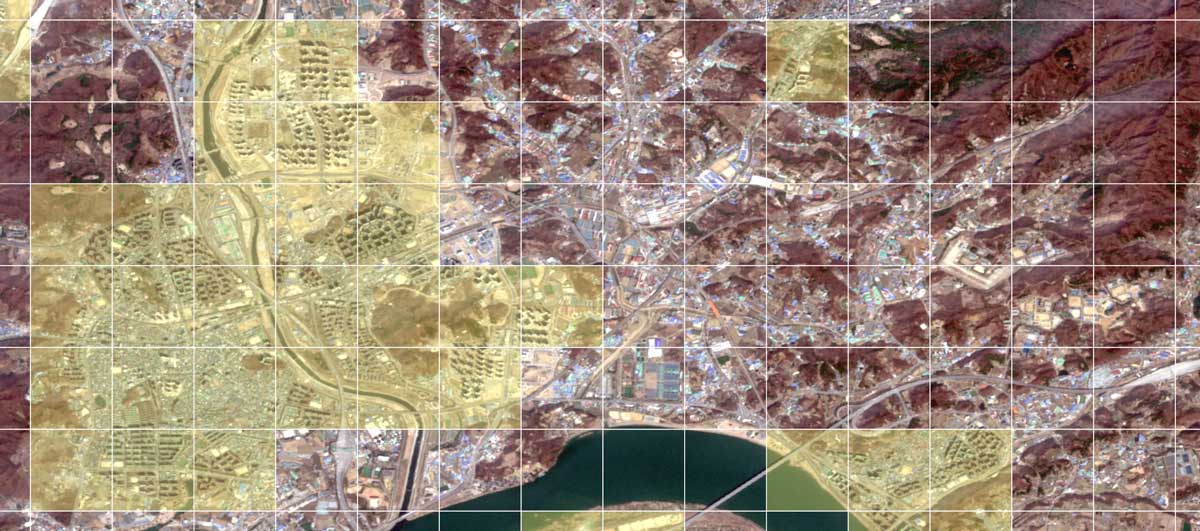 Artificial intelligence and machine learning are also playing a role in the development of our new global atmospheric catalogs mentioned previously. We are working in partnership with several research institutions to debias global circulation models and efficiently run them at high resolution.
The re/insurance industry is also looking toward technology to improve workflow efficiencies and to automate processes to make better decisions more quickly. We are integrating our applications together across the Verisk suite to provide a more workflow-centric, end-to-end solution. We have integrated AIR loss and hazard analytics into Sequel Impact and data can be seamlessly passed between the two. AIR can also pass output directly into Analyze Re and we are leveraging the high performance Analyze Re engine to power portfolio rollups in Touchstone Re™. These product integrations are supplemented by AIR's Data Services practice, which can format data not only for Touchstone®, but also Sequel Impact and our easy-to-implement suite of APIs. Our vision is to bring an all lines big data warehouse with the ability to ingest various data sets, perform lightning fast analytics on complex terms, along with dynamic and powerful visualization capabilities.
Closing Thoughts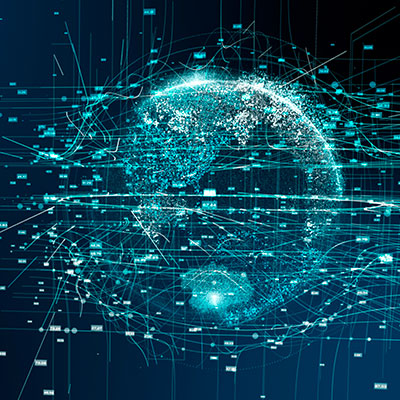 This year's catastrophes, set against the backdrop of an unprecedented pandemic that is still unfolding, are an important reminder of the persistent possibility of high loss years. As we well know, however, the insured proportion of natural peril risk throughout the world is only a portion of the total economic loss. The difference between the two, known as the protection gap, means that much of the cost of large disasters is ultimately borne by the public, placing a tremendous strain on the financial well-being of governments and communities. The current situation is testing the resilience of individuals, governments, and businesses small and large. Like Hurricane Andrew, September 11, and Hurricane Katrina, the pandemic will undoubtedly be a transformative event in the insurance industry, especially in the understanding of interconnected risk.
Even through all of this, our partners remain deeply engaged with AIR as we work together to prioritize the areas of focus discussed above. Our mission is to use this feedback to design innovative solutions that help to close the protection gap and improve the ability of companies, governments, and society to manage future extreme events.