A Forward-Looking Perspective on the Interconnectedness of Climate Risks
As the clouds begin to break on the global pandemic after a long and trying year, the insurance industry finds itself staring into the bright light of another global risk: climate change. Global disasters in 2020 (the second warmest year on record, according to NOAA) cost more than USD 200 billion in economic damage. The range of events possibly exacerbated by climate change includes severe wildfires, thunderstorms, and hurricanes in the United States; monsoon flooding in China; the strongest cyclone ever recorded in the Bay of Bengal; and a devastating and deadly bushfire season in Australia, among many others. In the first three months of 2021, a widespread winter storm paralyzed parts of the United States, glacial melting in the Himalayas triggered a deadly flood in northern India, and several flood and landslide events have ravaged Indonesia. We know from experience that many such events are yet to come.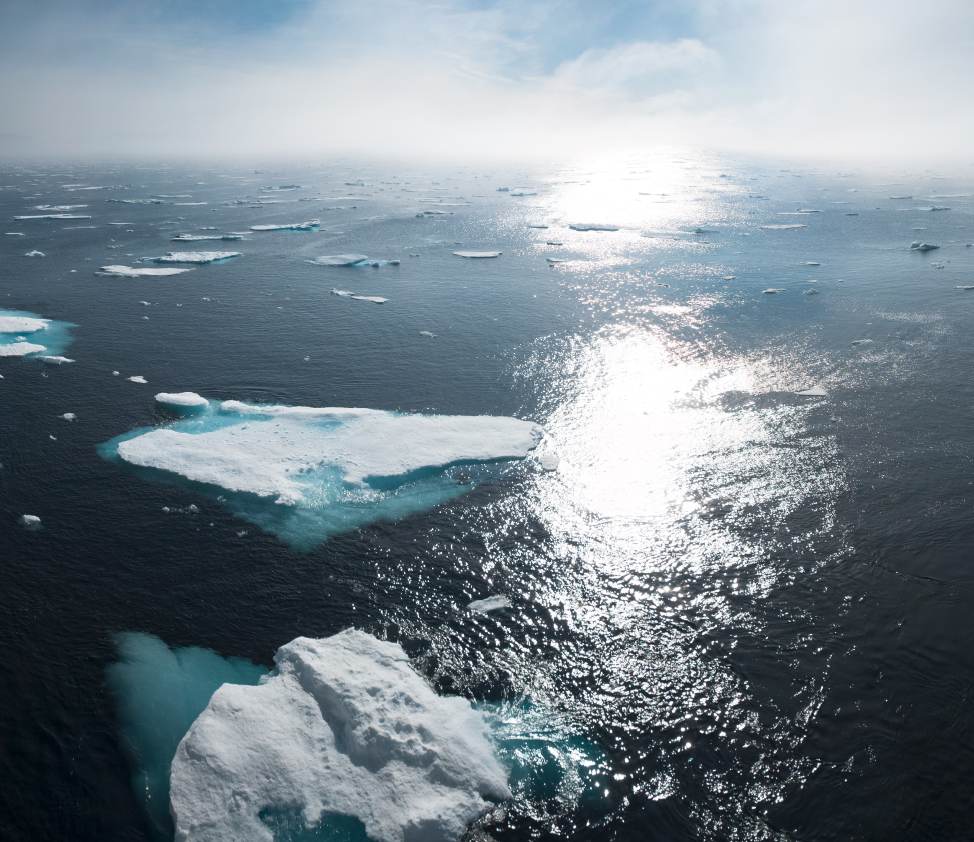 As an industry, we grapple with uncertainty regarding the scope of impacts and the inevitability of rising losses. As humans, we face the possibility of a decreasing quality of life, economic shocks, and damaged ecosystems. We know from the far-reaching impacts of the pandemic that companies with proactive strategies for resilience and sustainability have fared the best. The imperative for climate change action has never been clearer.
As the new administration in the U.S. recommits to the larger global effort in tackling climate change and we move toward mandatory climate risk disclosures (as this article from Verisk Maplecroft highlights), the insurance industry will play an increasingly pivotal role in understanding, communicating, and addressing the risk. In my last climate change Perspectives article, I identified opportunities for the industry to improve resilience to climate change and to ensure the continued sustainability of insurance. In this article, I explore the interconnectedness of climate change impacts, what's happening in the analytics space, and what our upcoming modeling framework will mean for the future of climate modeling.
The Many Facets of Climate Change Risk
In the insurance industry, there is growing recognition of the interconnectedness of climate risks and the need to simultaneously address physical, transitional, and liability impacts. On the physical side, there are direct impacts resulting from changes in the frequency, severity, and locations of different extreme perils and secondary impacts that can extend beyond property damage and may be harder to quantify.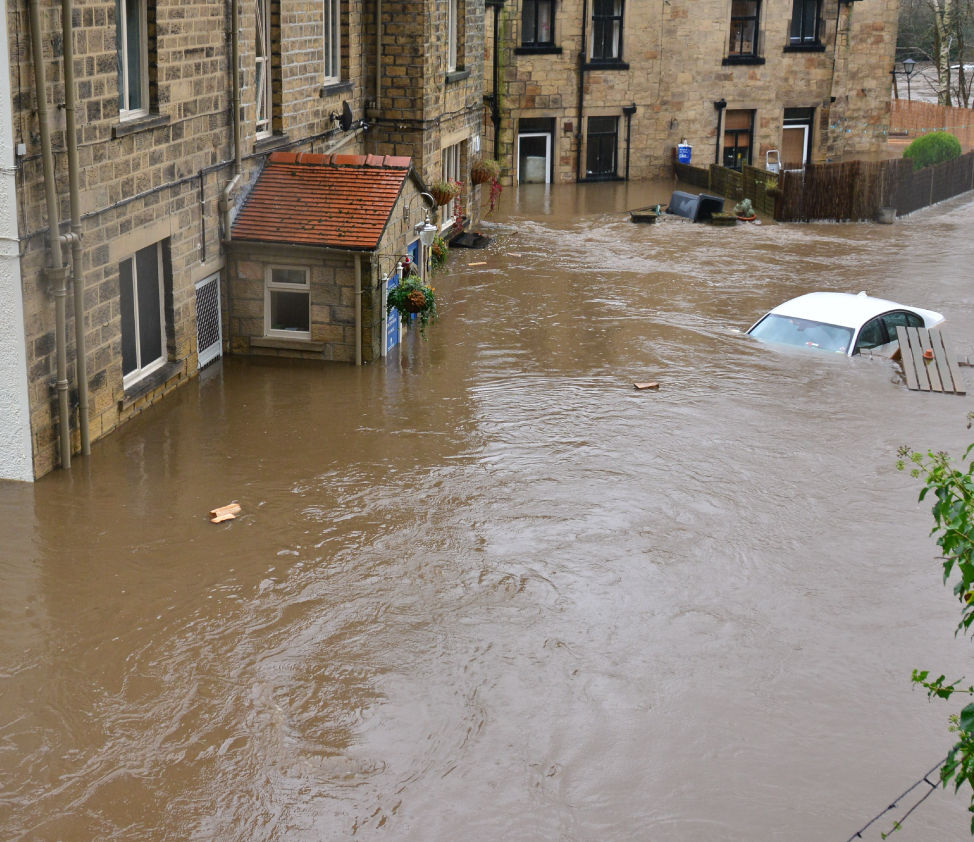 Researchers have high confidence that climate change will likely lead to worsening floods. Increasing rainfall is compounded by the emerging trend of storms getting stronger and moving more slowly, and coastal flooding will also likely worsen from increases in cyclone intensity and sea level. At the same time, regions that are prone to droughts will likely experience longer and more intense ones, contributing to heat stress, pressure on food and water availability, and more frequent and intense wildfires. As (re)insurers attempt to form a picture of what these changes mean for underwriting, there are associated larger-scale economic trends that will have a material impact on portfolios. For example, we may see mass migration of populations due to loss of dwellings or employment, making certain regions that haven't historically experienced certain types of extreme events less economically viable and driving down the number of insured properties and property values. At the same time, on the investment side, climate change can have a significant impact on assets such as mortgage-backed securities and municipal bonds.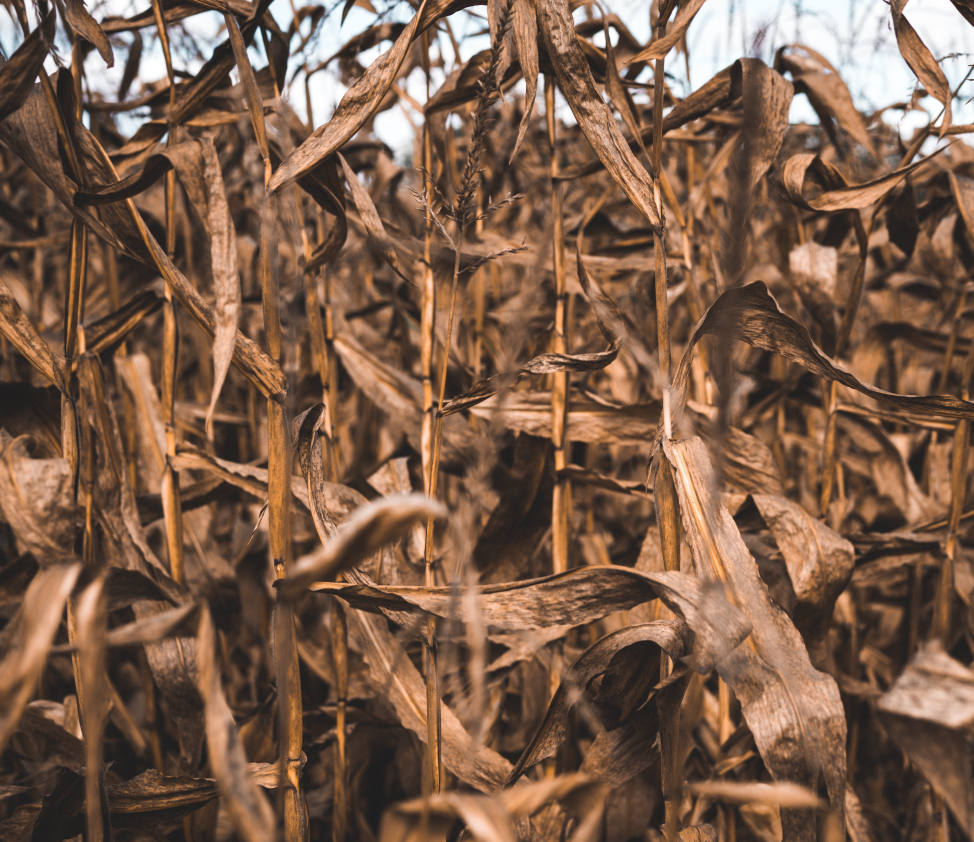 Other physical, often interconnected impacts include infrastructure damage, loss of recreation and tourism, and supply chain disruptions. Furthermore, floods and droughts alter the distribution and availability of fresh water to people, animals, and agriculture. The extent to which they impact crop yields is compounded by indirect impacts such as loss of income for farmers and rising food prices. There are many possible indirect impacts to human health as well. Heavy rainfall can increase mold and compromise sewage systems; increasing temperatures and moisture can contribute to the growth of mosquito populations and other disease-carrying vectors. Even harder to quantify in any economic sense is the damage to ecosystems and the loss of biodiversity. The high possibility of cascading effects—simultaneously affecting multiple lines of business—make the impact of climate change highly nonlinear and difficult to foresee.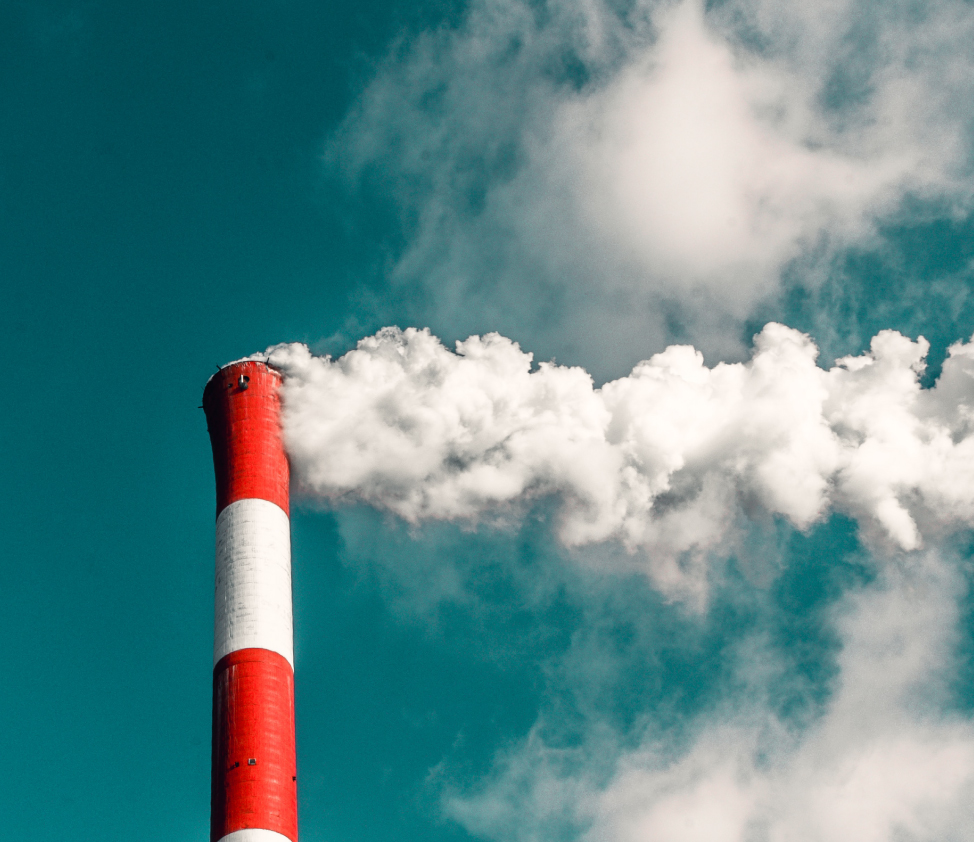 Transitional risks, stemming from the uncertainties in converting to a low carbon economy, can result from contracting demand in certain sectors (oil, coal, gas, automobile, energy-intensive manufacturing, to name a few) and a range of regulatory changes (environmental, financial, and building standards, for example). Here too, there is a dual impact, affecting both the underwriting and investment portions of balance sheets. Many companies are taking a proactive, strategic approach to environment, social, and governance (ESG) commitments by shifting capital allocations, and we are already seeing how much influence the industry has in the fight against climate change. As of the end of 2020, at least 23 insurers and reinsurers across the globe are limiting or stopping their underwriting of fossil fuel business (up from 17 in 2019), and at least 65 are divesting from fossil fuel investments or committing to making no new ones (up from 35 last year), according to the Insure Our Future 2020 Scorecard.
Finally, liability risk encompasses the failure to account for the frequency and severity of compensatory claims covered under commercial liability or directors and officers policies, as well as investments in industries that may increasingly be subject to such claims in a warming climate. Climate-related cases—an emerging and quickly evolving class of litigation—can seek compensation for environmental damage, bodily harm, exceeding emissions thresholds, and failure to disclose risks, among other causes.
The Current State of Climate Change Analytics
The challenge of accounting for all types of climate change risk and how they impact underwriting and investments—amid an evolving regulatory landscape and growing demands for increased transparency and disclosure—has prompted the formation of entire teams of climate resilience experts at (re)insurance companies as well as at the solutions providers that serve them. AIR and the wider Verisk organization are in a unique position to bring together extreme event modeling with data and analytics on the energy sector, ESG risk, and extensive understanding of the built environment to help address the complex nature of the climate problem.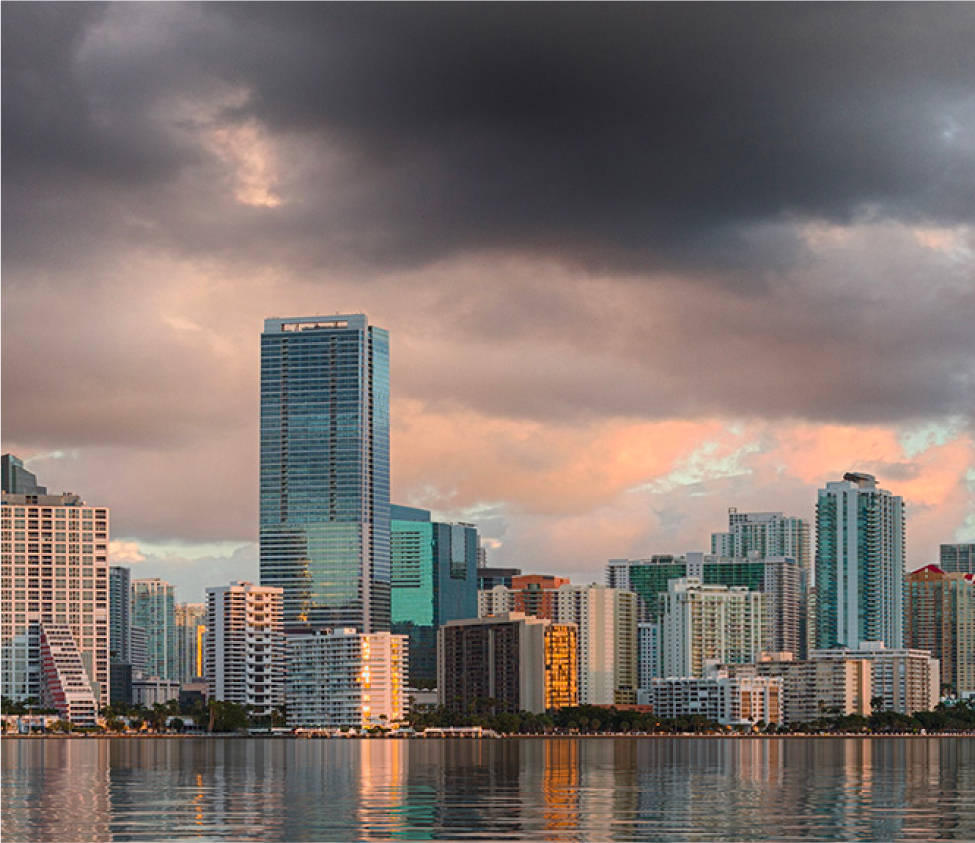 We've been in deep dialogue with our clients over the past several years on climate change. A key focus, of particular importance to stakeholders, is how to address longer-term climate risk while being mindful that the typical one-year duration of a property policy necessitates a near-current assessment of risk. This is not an easy task; an immediate need is to help the industry develop a new language and intuition for climate risk. For our part, AIR has been engaged in studies to quantify the impact of different warming scenarios on client portfolios for many peak perils throughout the world, including typhoons, wildfires, hailstorms, and coastal floods. We also continue to contribute to the quickly growing body of research on the impact of climate change on extreme weather. One recent study, in collaboration with the Brookings Institution and AXIS Capital, quantified future changes in U.S. hurricane losses under a "business as usual" greenhouse gas emissions scenario (read the white paper); another forthcoming study from Verisk quantifies the impact of climate change on U.S. corn yields. Meanwhile, the documentation for AIR's atmospheric models is being updated to include an overview of the science on the extent to which climate change has been impacting the phenomenon, and to explain how we consider the balance of using the longer-term historical record with shorter-term data that may better reflect warming trends. The methodology, assumptions, limitations, and uncertainties vary depending on the peril and region.
To help clients have a more informed, intuitive discussion with key stakeholders, we recently provided a set of scenarios on our client portal so that they can explore the range of possible ways climate change could impact a storm like 1992's Hurricane Andrew. The event set illustrates how different climate scenarios could impact hurricane winds, precipitation-induced flooding, and storm surge losses. Most importantly, these scenarios can inform risk mitigation strategies and enable companies to have a tangible discussion on how to think about future changes in risk.
Our casualty modeling platform, Arium, will soon include climate scenarios that reflect the correlations in a portfolio that may lead to accumulations of climate liability risk. We are also collaborating closely with other Verisk businesses to enhance our suite of risk assessment tools. Maplecroft's global, high-resolution climate change indices help many corporations score and assess their risk across a number of dimensions. Another Verisk unit, Wood Mackenzie, is a global leader in helping companies address transitional risk.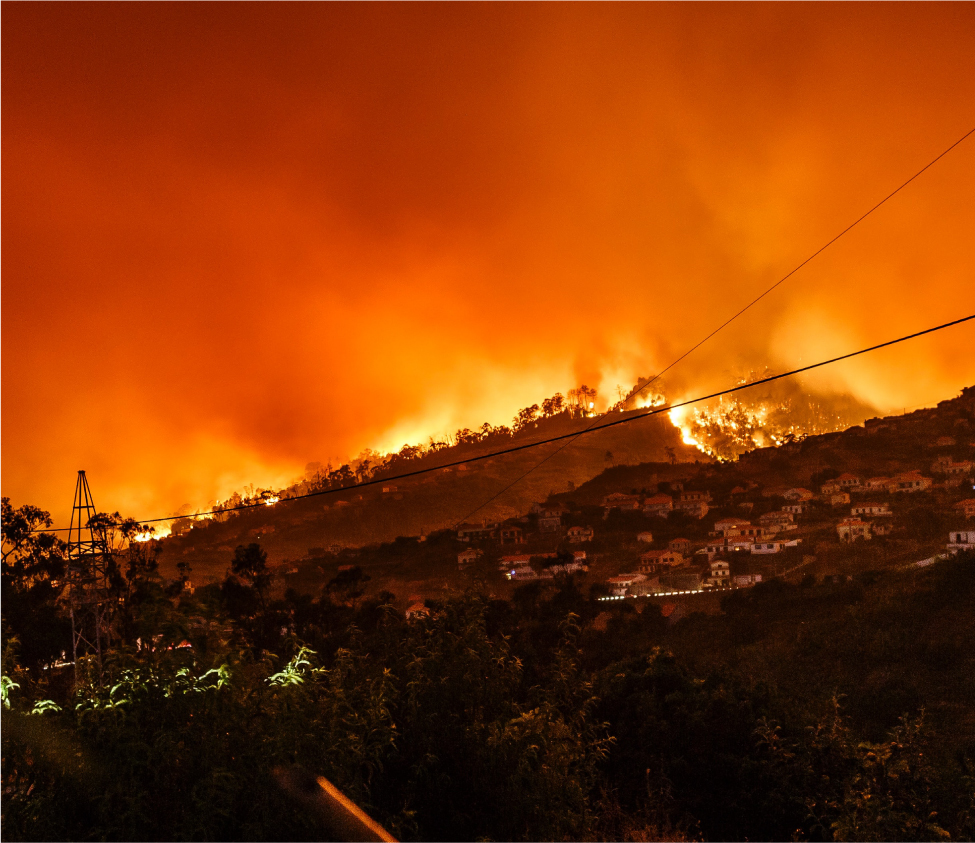 The physical manifestations of climate change, especially as it impacts underwriting, pricing, and portfolio management, are already here. We see it perhaps most clearly with wildfire risk in California and coastal flood risk in many low-lying regions of the U.S. and UK, where public or regulatory measures have been necessary to keep the risk insurable. In my last climate change Perspectives article, I outlined some ways that stakeholders can use analytics to reduce future losses, transfer risk, and inform public-private solutions that can help close the protection gap. While there are limitations to the types of scenario studies currently being conducted—namely that they are usually only altering a few parameters of interest for single perils while keeping all others constant—they nonetheless provide powerful insight into the financial impact of climate change. The unique aspect of AIR's modeling solution is the seamless integration of damage and loss modules, which translate the hazard to damage to financial loss, both ground-up and insured. AIR's current challenge in estimating the physical risk of climate change is to not only reflect the decades of anthropomorphic climate change that has already occurred but to also quantify future risk.
Reimagining the Future of Climate Modeling
For a discipline that was built on making sense of historical data, traditional catastrophe modeling must evolve to create views of extreme event risk for the climate of tomorrow. From initially using purely statistical approaches, catastrophe models have advanced to using hybrid physical-statistical approaches for perils such as winter storms, severe thunderstorms, and floods. Still, the dynamics of the atmosphere and ocean are interconnected and extremely complex, meaning current models leave the potential for large gaps in understanding because of their strong reliance on historical data—even vast sets of climate reanalysis data—to understand future extreme events.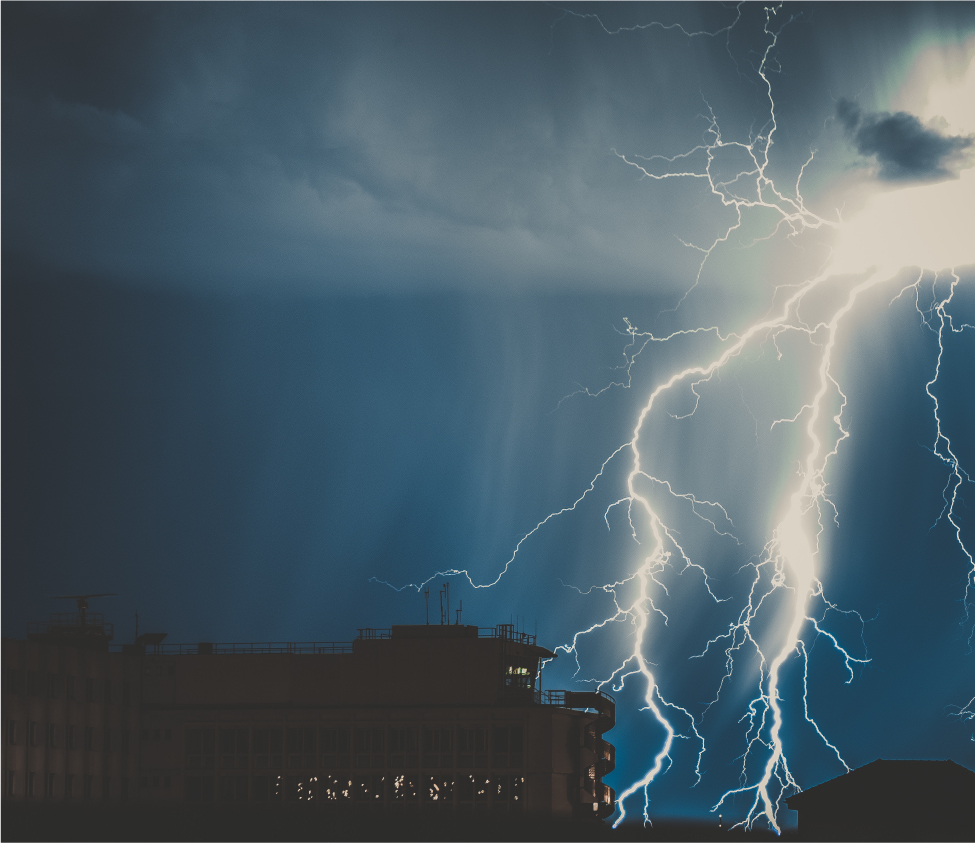 However, catastrophe models excel at capturing hazard estimates with sufficient geographical resolution—and loss estimates for specific asset types—to inform the types of business decisions companies are trying to make. Most climate research to date has not focused on the granular, regional impacts that catastrophe model users expect. There have been many advances in global climate models, but the state of the practice is challenged to capture the finer scale features like extreme events. End users should be aware of these limitations and ask questions around the suitability of the approach and output for managing their business.
Over the past several months, we've been publishing a series of articles that explain AIR's new framework for modeling atmospheric perils, which is currently under development (read Part I, Part II, Part III, Part IV, and Part V; a sixth and final article is forthcoming). Our novel approach will explicitly model the physical processes that govern large-scale atmospheric phenomena that give rise to small-scale extreme weather events. The framework combines a coarse resolution global climate model with machine learning algorithms that learn the "rules" of atmospheric behavior at fine scale based on historical data. The result is physically consistent and computationally efficient global catalogs that capture interconnections and correlations across all weather-related perils and across all regions, for present climate states but with a framework that can be adapted to future ones. To quote the first article in the series, " …the framework will allow us to answer not only today's new climate questions, but also tomorrow's. The business benefits are substantial, starting with a view of risk for regional perils better rooted in science and a new quantification for diversification benefits, leading to better allocation of risk capital. In short, for those in the insurance industry, you can perform all the key functions you do today, but with greater confidence in how you will manage the uncertainties due to a changing climate." While we continue to adapt today's models to offer pragmatic solutions to questions like "how will hurricane tracks change?" and "will storms move faster or slower?" our hope is that we can address the physics of atmospheric phenomena, especially at fine scales that are of interest to catastrophe modelers, in a more comprehensive way.
Closing Thoughts
We are encouraged by the renewed focus on climate change in the insurance industry. While policies are written for a single year, (re)insurers are increasingly considering how their portfolios may evolve 10, 20, or 30 years into the future. The imperative is not only to understand rising losses from physical, transitional, and liability aspects of climate risk but also to thoughtfully prepare operational and strategic resilience initiatives that meet the needs of all stakeholders. For atmospheric perils, AIR is pioneering an ambitious new modeling framework that not only captures global teleconnections but enables the output of vast catalogs of projected future climate states. This will allow clients to better capture the interconnectedness of global risk across different perils, regions, and lines of business.
Climate change is a definitive challenge of our times, with strongly nonlinear, cascading impacts and many surprises in store. The Paris Agreement, a pledge signed by almost all nations to take action to limit global warming to less than 2˚C compared to pre-industrial levels, identifies insurance as a key piece of the resilience solution. The industry is in a unique position to play a leadership role in assessing, communicating, and reducing climate change risk and developing new insurance products to meet the needs of the evolving market. At AIR and across the wider Verisk organization, we continue to make significant investments in our modeling capabilities and our technology infrastructure to be effective, future-ready partners in this crucial endeavor.