A bomb blast is shaped by the objects in its path
A bomb blast creates a powerful shock wave that is affected by the objects in its path. Inside a city, buildings near the blast origin can reflect and diffract the waves, resulting in a complex pattern of pressure impacts. In general, the denser the environment, the more severe the damage is to the target and buildings in the immediate vicinity of the blast.
Read more about AIR's terrorism modeling solutions here.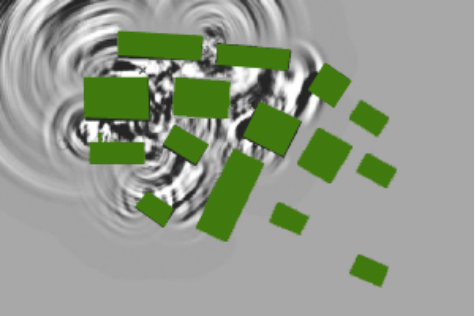 Complex blast wave reflections in a dense urban environment:positive pressure indicated by black, negative by white; buildings represented by green squares and rectangles