The Aftermath of Hurricane Florence

Florence Causes Historic Flooding
As Florence approached landfall, it became increasingly clear that flood risk would be the predominant concern. Rainfall records were broken across the region, with the hardest hit areas in North Carolina receiving close to 3 feet of rain and parts of South Carolina receiving close to 2 feet. Preliminary estimates from the National Weather Service indicate that 8 trillion gallons of rain fell on North Carolina.
More than 50 river gauges reached flood stage in the Carolinas, and several broke previous records set during Hurricane Matthew in 2016 and Hurricane Floyd in 1999. More than 40 deaths have been attributed to the storm. Flooded and damaged roads have hampered recovery efforts; more than 100 roads were reported closed in North Carolina, including parts of interstates 95 and 40.
Learn Why Higher Model Resolution Doesn't Guarantee Better Flood Depth Calculations
Flood Resilience: How Can Insurers Play a Role
The Carolinas are no stranger to hurricane landfalls. A total of 52 landfalls have occurred in North Carolina and 32 in South Carolina since 1851, making them the fourth and fifth most hurricane-prone states, respectively, after Florida, Texas, and Louisiana. The region also has a long history of flooding due to the combined impact of atmospheric conditions and lack of proper maintenance of flood control and drainage systems.
In 2014, North Carolina eliminated the requirement for new construction in the flood zone to rise 1 foot or more above the FEMA base flood elevation. And in 2015, state regulators removed a requirement that storm shutters subject to high winds be permanently anchored.
Catastrophe models, such as the AIR Inland Flood Model for the United States, allow users to identify key risks and evaluate the efficacy of different flood risk mitigation strategies. Insurers can leverage the forward-looking power of catastrophe modeling to not only accurately price flood risk, but also design incentives to strengthen the flood resilience of homes and businesses.
Learn how secondary risk characteristics can impact flooding loss potential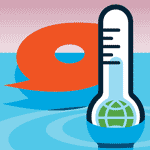 Increased Precipitation and Climate Change
The record-breaking rainfall from hurricanes such as Harvey and Florence can be attributed to three factors that have been linked to a warming climate. These factors are a decrease in the forward speed of a storm, increased intensity, and more water vapor in the atmosphere.