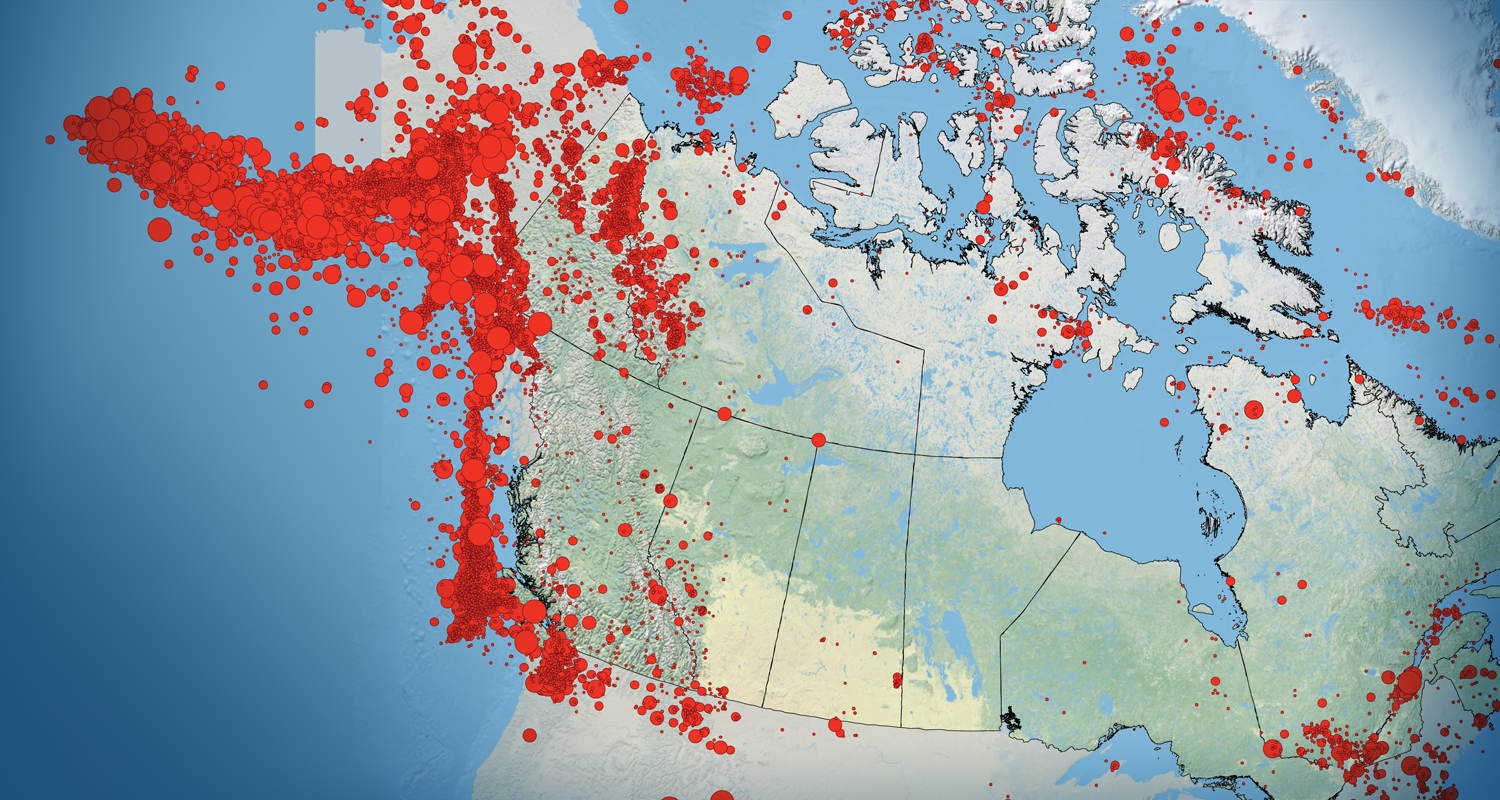 The only solution to provide a comprehensive view of your risk
Scientists, industry leaders, and regulators agree: it's not a matter of if a large earthquake will strike a major Canadian metropolitan area, it's a matter of when. Large losses from such an event would test the resiliency of residents,businesses, insurance companies, and the government.
To help you prepare for a full range of loss scenarios and to truly own your risk, AIR is releasing a comprehensive update to our earthquake model for Canada in the summer of 2014. Our model represents the most advanced tool for assessing potential losses from ground shaking, tsunami, landslide, liquefaction, and fire-following earthquake for the Canadian market and will be acritical tool for compliance with OSFI Guideline B-9.
Are we ready for the big one?
The Insurance Bureau of Canada selected AIR to conduct the most comprehensive study of Canada's seismic risk ever undertaken. Using AIR's Canada earthquake model, AIR analyzed two scenarios for the most at-risk regions: the Vancouver metropolitan area and Quebec Province.
AIR's Senior Vice President of Research Jay Guin talks about what AIR set out to achieve with the study.
The industry's first tsunami model for Canada
Canada is vulnerable to tsunamis generated by large earthquakes within the Cascadia subduction zone.
The AIR model simulates tsunami events at high resolution, taking into account the effects of friction with the ocean floor on a tsunami's height and forward speed, astronomical tides, defense failure, and the impact of debris.
At last, explicit modeling of landslide risk.
Detailed maps reveal varying soil types near exposures, which can dramatically alter the intensity of ground shaking at a site and differ greatly within regions.
AIR has published guidance on policies and procedures that will help you comply with the best practices outlined in Guideline B-9.
Help With Regulatory Compliance
The primary regulator and supervisor of insurance companies in Canada is the Office of the Superintendent of Financial Institute(OSFI). Its Guideline B-9, Earthquake Exposure Sound Practices(revised in 2013) requires insurers to proactively develop,document, and demonstrate their earthquake risk management strategy.
AIR has published guidance on policies and procedures that will help you comply with the best practices outlined in GuidelineB-9.