Transform one of today's fastest-growing threats into a business opportunity.
Cyber insurance represents one of the fastest-growing sectors of the insurance industry. Do you know what your global cyber accumulations are? What does this ever-growing class of business mean for your enterprise risk? With AIR's cyber solutions, you can better understand your cyber exposure and risk today and identify opportunities for growth in this emerging market.
Issue Brief: Rethinking Systemic Cyber Risk—An Approach for Growth
Systemic cyber risk can lead to catastrophic losses
Multiple sources of systemic cyber risk create the potential for large-scale losses to be triggered from a single incident. Unlike natural disasters—whose risk is correlated by easily verifiable geographic location— systemic cyber risk aggregates itself around sources that are challenging to understand.
Cloud down report: Discover the impact of a major cloud outage on the US economy
What makes AIR's modeling approach unique?
Learn about AIR cyber data partners
Insurers lack valuable cyber risk data
Market dynamics prevent cyber insurers from collecting the information needed at the point of underwriting. As people and processes have become unreliable, technology is best suited to resolve the cyber exposure data problem.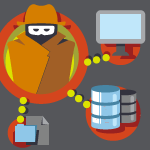 Insurers need clear strategies to manage silent cyber risk
Cyber incidents may result in claims on all-risk policies or policies that do not explicitly include or exclude cyber. This uncertainty can create additional cyber exposure that insurers must quantify and manage.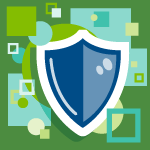 Cyber risk continues to evolve at a rapid pace
Insurers are challenged to keep up with increasing vulnerabilities and emerging threat vectors. In addition, new regulations create additional forms of loss that insurers must prepare for and manage.