September 11, 2001—9/11—is one of those dates in history so impactful that many people remember where they were and what they were doing when the day's events unfolded. I was working from home, windows open on a glorious morning, when I began to overhear disquieting news reports on a nearby contractor's radio. Nothing prepared me for the shocking images I saw on TV when I tried to find out what was going on.
Nearly 3,000 people were killed in the attacks on landmark targets in New York City and Washington D.C. orchestrated by the Al Qaeda terrorist organization led by Osama bin Laden. On the morning of September 11, 2001, four airliners were hijacked by a team of 19 terrorists shortly after taking off from Boston, MA, and New York City. The two aircraft from Boston were crashed into the twin towers of the World Trade Center in lower Manhattan, starting massive fires and leading to the dramatic collapse of both structures. One of the planes from New York City was flown into the Pentagon, the headquarters of the U.S. Department of Defense located just outside Washington, D.C. The other plummeted into a field in Shanksville, Pennsylvania, before it could strike a fourth target.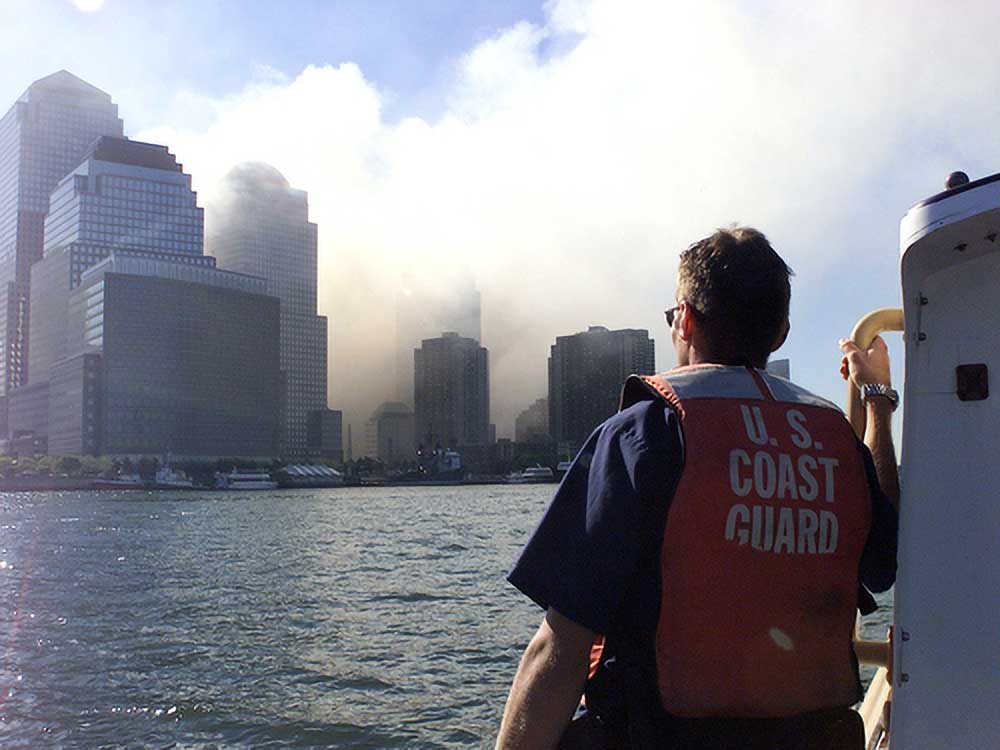 Several other buildings at the site of the World Trade Center were destroyed or severely damaged, including the World Financial Center and the Marriott World Trade Center. Many additional buildings in the vicinity were also significantly damaged, including the Deutsche Bank (which had to be demolished), St. Nicholas Greek Orthodox Church, and several other prominent buildings. In addition, many smaller buildings and apartments in the area were destroyed or damaged and had to be evacuated.
The combined net loss from this attack, the largest on U.S. soil by any foreign entity, was approximately USD 40 billion in 2001 dollars, with a further USD 12 billion or so in business interruption loss. The attack shut down the American stock exchange for a week, causing heavy losses, particularly in the airline and insurance industries.
Terrorism Risk
Terrorism can come either from within or outside a country's borders and can arise from terrorist organizations, loosely affiliated groups, extremists' groups, or an individual operating as a "lone wolf." The United States remains a major target for terrorists and exposure to terrorism exists throughout the entire country.
Terrorists usually seek high-profile targets that are difficult to defend. Densely populated areas or buildings, particularly those that have a high trophy value—like the World Trade Center and the Pentagon—are at higher risk. More than 20 terrorist plots have been uncovered since the 9/11 attacks. The majority of these targeted New York City or Washington, D.C., each of which is symbolic as well as densely populated.
The 9/11 attacks had an enormous effect on the country's national security, its foreign policy, and the public's awareness and perception of the threat of terrorism; they also led to the enactment of the Terrorism Risk Insurance Act (TRIA). TRIA created a temporary federal program providing for a transparent system of shared public and private compensation for certain insured losses resulting from certified acts of terrorism.
Managing the Risk
Consequently, managing risk from terrorism has become an essential part of today's business decision-making processes. With the passage of TRIA and four reauthorizations extending it to the end of 2027, insurers are required to make complex pricing and underwriting decisions regarding terrorism risk. AIR's newly enhanced Terrorism Model enables (re)insurers to estimate the potential property, business interruption, workers' compensation, and personal injury losses that can arise from acts of terrorism in the United States. In addition to conventional (blast) and CBRN (chemical, biological, radiological, and nuclear) attacks, the model also offers loss simulations from large and small plane attacks. Recent updates to the model and workflow provide the following capabilities and more, which make it a powerful tool for assessing terrorism risk:
Updated intensity attenuation
Updated building, contents, BI, and injury damage functions
New support for floor of interest
Vulnerability differentiated by number of stories rather than height class
Resolution in U.S. refined from ZIP Code to 1-km grid
The model also provides deterministic loss scenarios for 27 other countries to assist companies in prudently managing their terrorism risk. It also helps property and casualty insurers meet the requirements of the TRIA legislation.
In the process of validating the 2021 updates to the Terrorism Model, AIR undertook case studies involving the 1993 World Trade Center bombing, 1995 Oklahoma City bombing, the 2013 Boston Marathon bombing, and a 2020 Beirut-size blast. These incidents were selected for analysis to represent a wide range of explosions in various urban environments. Beirut was not a terrorist attack and the size of the blast is much larger than any of the conventional weapon sizes available in Touchstone®. Nevertheless, the modeled damage extent for this event obtained using the updated AIR Terrorism Model agreed with observations from the explosion in Lebanon.
As the insurance industry revisits existing risk assessment processes with the goal of improving knowledge of their accumulated exposures and potential losses from extreme events across multiple lines, AIR's terrorism loss estimation model is a critically important tool for quantifying the risk.

​ Read the article, "Managing U.S. Terrorism Risk: A Look Back at the OKC Bombing"